Former UFC light-heavyweight title challenger Dominick Reyes has taken Jon Jones's side and said that he doesn't want UFC to release him anytime soon as he wants to beat up Jon Jones in the future. Jones recently attended the UFC's Hall Of Fame ceremony for his induction into the Hall of fame for his fight with Alexander Gustafsson. After the ceremony, Jon jones stayed in a hotel in Las Vegas from where he was arrested the next morning. He was arrested by Las Vegas Metropolitan Police Department. Jones was booked into Clark County Detention Center at 5:45 a.m. local time. He was released the day later. After this incident, a buzz started in the MMA community that UFC should release Jon Jones from his contract for the things he is doing outside the cage.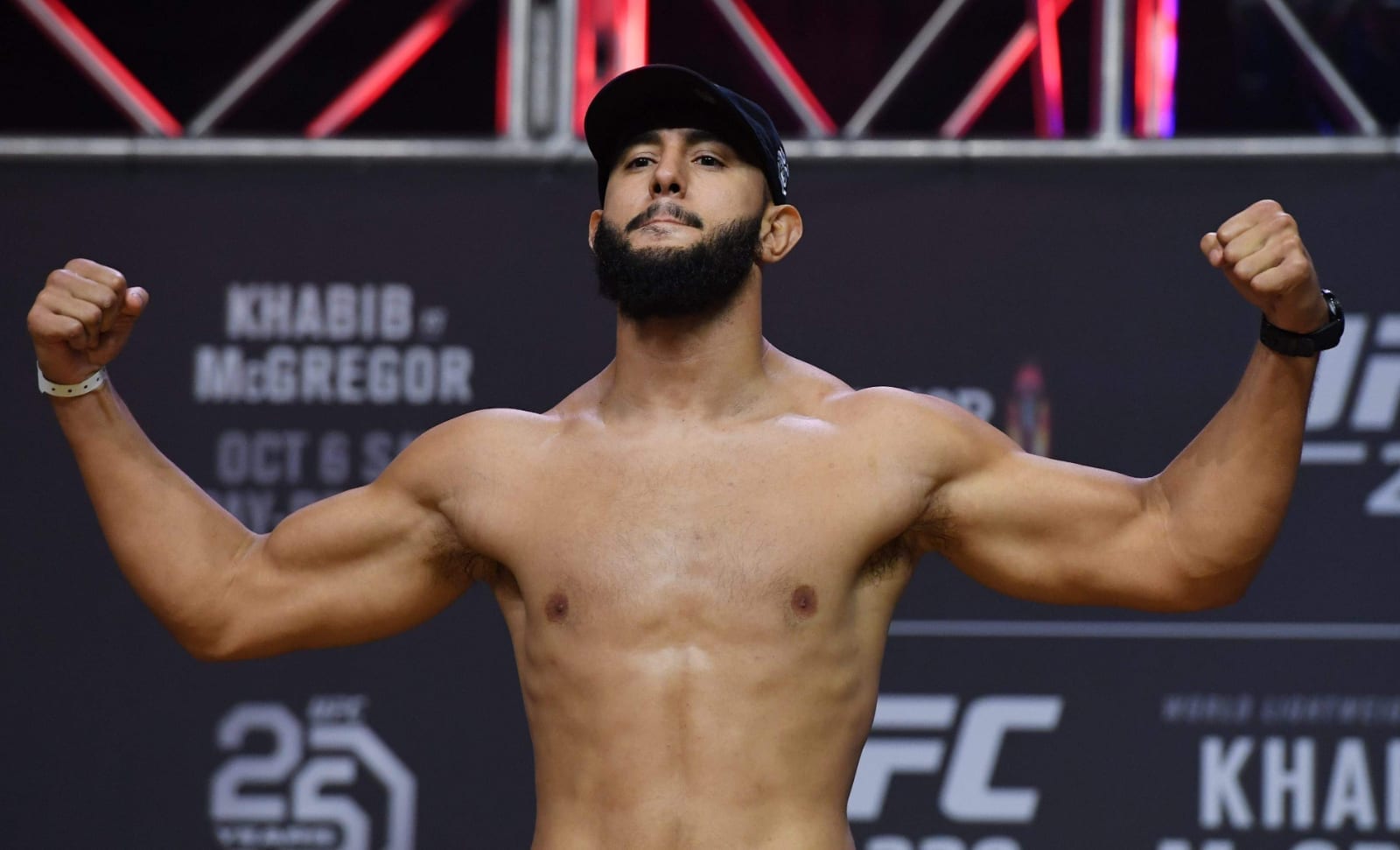 "That is definitely not okay, it is not a good look for anyone involved, whether it's the organization, whether it's Jon, or whether it's his family. No matter what, it's all bad. This isn't his first offense but that's up to the orginzation to decide," Reyes said to James Lynch of Fanatics View. "Me personally, I have this, keep this guy around so I can beat him up again kind of thing. Overall, not a lot of words on it man, it's just not a good look. Being one of the greatest of all time and doing all that, man, get over it. I don't understand why."
Dominick Reyes and Jon Jones fought at UFC 247 in one of the best title fights ever. The fight was a back-and-forth battle. Dominick Reyes lost the fight via a controversial unanimous decision. 14 of 21 media outlets scored the contest for Reyes, with 7 scoring it for Jones. Now since that fight, Reyes has been on a very rough patch. He is coming off losses against Jiri and Jan Blachowicz. Though he still feels that one day he might get another chance to face Jon Jones and maybe avenge his loss. Though the chances of that fight happening are very low as Jones is facing a lot in his personal and professional life and he has also moved up to the heavyweight division.
"Well, as my body changes and adapts, I'll gain more weight and become a bigger person overall, maybe I will end up in the heavyweight division by the end of this whole thing. Right now, I'm a light heavyweight. He was talking about going to light heavyweight, I don't know man," Reyes said.
HIGHLIGHTS:
Dominick Reyes wants UFC to keep Jon Jones on contract
Dominick Reyes wants to fight Jon Jones someday
Dominick Reyes vs Jon Jones 2 could be a possibility in near future
Purchase the UFC merch here.
Click to Predict here.