UFC welterweight veteran Donald Cowboy Cerrone was defeated by his late replacement opponent Alex Morono who put on a striking clinic and got the TKO victory over Cerrone in the very first round of their fight at UFC Vegas 26.
Donald Cerrone was supposed to fight Diego Sanchez last Saturday but instead had to fight a young hungry talented fighter Alex Morono. To anyone who predicted the outcome, no one saw the fight go in Morono's favor that too in the very first round of the fight. Before the fight, it was Cerrone who predicted that he will go for the kill and try to take out Alex in the first round. But instead, it was Alex who pulled off an upset at UFC vegas 26.
The first started in a very fast-paced action as both the fighter came out swinging and then clinched for a minute before beginning their striking sequences. Donald was starting slow as usual but it was Alex who pushed the pace hard and was right in the face of the cowboy. Alex landed a huge right hand that pushed cowboy backward and shattered his nose. He then wasted no time and just charged at Cerrone landing some huge shots before the referee stepped in as he saw Cerrone on wobbly feet and just standing stiff in front of Alex taking some heavy shots. Morono secured the biggest win of his career by taking out a true legend in an emphatic fashion that too taking the fight on just a week's notice.
Donald Cerrone on his Retirement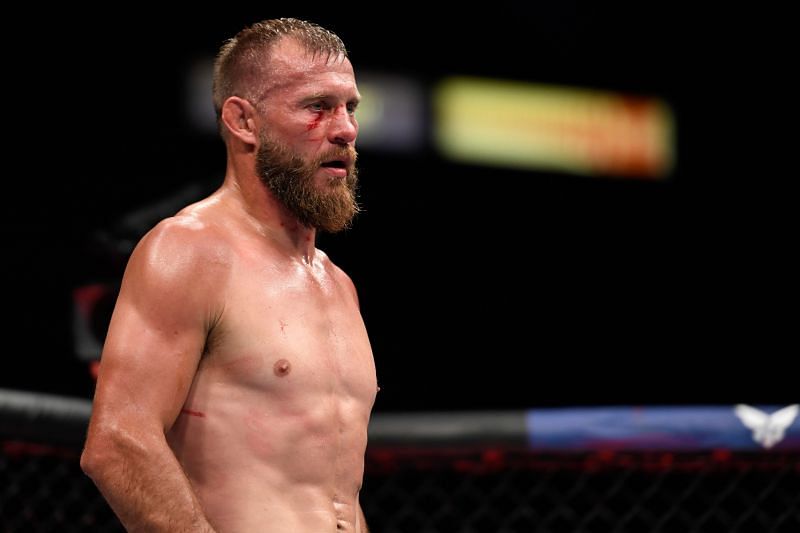 The defeat against Alex extended Cerrone's losing streak to five with one no-contest in his last six fights. Dana White after his previous loss stated that he would like Cowboy to think of his career and call it off in time. Many fans have also suggested that maybe it's time for Cerrone to end his legendary career, he still thinks he has what it takes for a fighter to go on.
"I'm sure now there will be a lot of talk of, 'Maybe he'll retire. Maybe this is the right time.' But that isn't anywhere in my train of thought," Cerrone said on the UFC on ESPN 24 post-fight show. "I have to figure something out. I feel like I came out, started hard. Who knows? We'll have to watch it, assess it, see what's going on. I'm in good spirits. I'll go home and see my two boys, hang out with my family. Shitty night at the office but hopefully UFC isn't sending me off anywhere and you guys will see me again."
In a separate interview with ESPN's Brett Okamoto, Cerrone talked about what he is going through at this stage of his career.
"I don't know what to answer to you on, 'Is it that time?' I don't know. I don't feel like it," Cerrone said. "But how I feel and how I perform are two different things. It sucks. Who knows? I want to go back to '55. No excuses. That kid came in and was ready."
"I'll never go out like this," Cerrone said. "There's no way I'll end like this. I couldn't let my legacy end like this."
Donald said that now he just wants some time off and then will speak to Dana White regarding what he wants to do next. For now, he has released a statement on his social media about the latest loss in his UFC career.
https://www.instagram.com/p/COqKlO-BrPZ/
"We ride and never worry about the fall. Those who never got bucked off, never nodded before."
What do you guys think should be next for Donald Cowboy Cerrone?
Purchase the UFC merch here.
Click to Predict here.