UFC Commentator and podcast host Joe Rogan recently found himself in a controversy. He had to face a huge backlash from lots of people as he was recently targeted by a bunch of people for his comments on African Americans. Recently a compilation video of Joe Rogan was viral in which he was seen saying the N-word repeatedly. Many artists who are on Spotify protested against Joe and asked Spotify to remove his podcast from the platform. Before this Joe Rogan was also accused of spreading misinformation regarding the COVID vaccine. Joe Rogan after this latest incident regarding the N-word has publically apologized for the same. But now the former US President Donald Trump says Joe shouldn't have made an apology.
Joe Rogan in his latest apology said that his compilation video "looks f*cking terrible" and also said that it's "the most regretful and shameful thing that I've ever had to talk about publicly." He explained why he said the N-word and made his apology.
"I know that, to most people, there's no context where a white person is ever allowed to say that word, never mind publicly on a podcast. And I agree with that now. I haven't said it in years," Rogan said. "But for a long time when I would bring that word up, like if it would come up in conversation, instead of saying 'the N-word,' I would just say the word. I thought as long as it was in context, people would understand what I was doing. Like that context was (is) part of the clip we were talking about was Redd Foxx, how Redd Foxx said that word on television in the 1970s and how times have changed so much since then; or about how Richard Pryor used it in the title of one of his albums; or how I was quoting a Lenny Bruce bit; or I was quoting a Paul Mooney bit; or I was talking about how Quentin Tarantino used it repeatedly in 'Pulp Fiction'; or I was talking about how a Netflix executive ironically used it because he was trying to compare it to another offensive word, he said it out loud, and they fired him – not calling anybody a word, just saying the word out loud" Joe Rogan said.
"I was also talking about how there's not another word like it in the entire English language because it's a world where only one group of people is allowed to use it, and they can use it in so many different ways. If a white person says that word, it's racist and toxic. But a Black person can use it, and it can be a punchline, it can be a term of endearment, it can be lyrics to a rap song, it can be a positive affirmation. It's a very unusual word, but it's not my word to use. I'm well aware of that now, but for years I used it in that manner. I never used it to be racist because I'm not racist, but whenever you're in a situation where you have to say 'I'm not racist,' you f*cked up. And I clearly have f*cked up" Joe Rogan said.
Donald Trump on Joe Rogan apology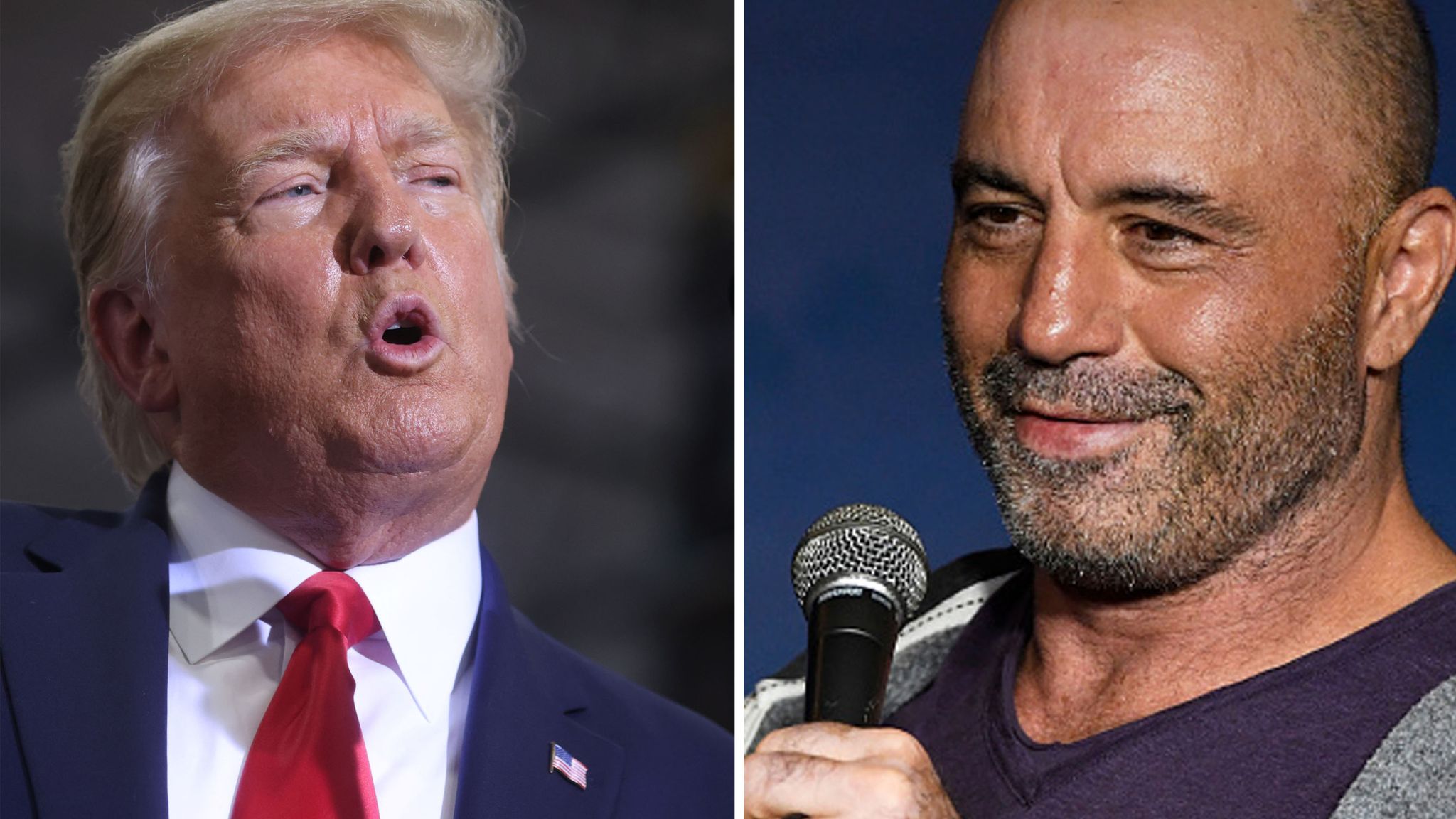 Donald Trump issued a statement on February 7 and posted it to Twitter on Tuesday by spokeswoman Liz Harrington in which the former U.S. president suggests that Joe Rogan apologizing made him look "look weak and frightened".
NEW!

President Donald J. Trump:

"Joe Rogan is an interesting and popular guy, but he's got to stop apologizing to the Fake News and Radical Left maniacs and lunatics. How many ways can you say you're sorry? Joe, just go about what you do so well and don't let them… pic.twitter.com/KC82LZi1gS

— Liz Harrington (@realLizUSA) February 8, 2022
"Joe Rogan is an interesting and popular guy, but he's got to stop apologizing to the Fake News and Radical Left maniacs and lunatics," Trump said.
"How many ways can you say you're sorry?" Trump said. "Joe, just go about what you do so well and don't let them make you look weak and frightened. That's not you and it never will be!"