Former two-time UFC lightweight title challenger, Dustin Poirier has responded to the call out of UFC welterweight Colby Covington. After Defeating Jorge Masvidal and ending their grudge match by getting the decision win at UFC 272, Colby Covington called out his another forme teammate Dustin Poirier. After his rivalry with Jorge Masvidal started taking wrong turns, Colby separated from his ATT gym. After leaving his old GYM, Colby started to pick out fights with his old teammates and one of them was the UFC lightweight Dustin Poirier. Now Dustin Poirier has decided to respond to these continuous callouts from Colby Covington.
During the last UFC Fight Night event, Dustin Poirier was asked backstage about his rivalry with Colby Covington and what he thinks about the speculated fight with Colby.
"It's cute," Poirier told ESPN backstage during Saturday's UFC Fight Night 203 event. "It's all good. It is what it is. People want big fights. That's a big fight. He wants big fights. Obviously, he's not in line for the title fight. He lost twice to the champ, so he probably needs a few more wins. But I would think if you want to get back to that strap you have to fight welterweight contenders. I don't know what I'm doing if I'm going to welterweight if I'm staying at 155. We'll see. But it is what it is."
Dustin Poirier last fought at UFC 269 in his second title challenge fight against current champion Charles Oliviera. Now Dustin is expecting a fight against UFC Superstar Nate Diaz.
"Nate Diaz is a fight I want," Poirier said. "I've been watching him and his brother forever, so it's exciting for me. It would be a fun matchup for the fans. That's more likely than the Colby fight."
Dustin Poirier also expressed his opinion on Colby Covington's aggressive trash talk. Poirier feels that these trash-talking skills are working in favour of Colby.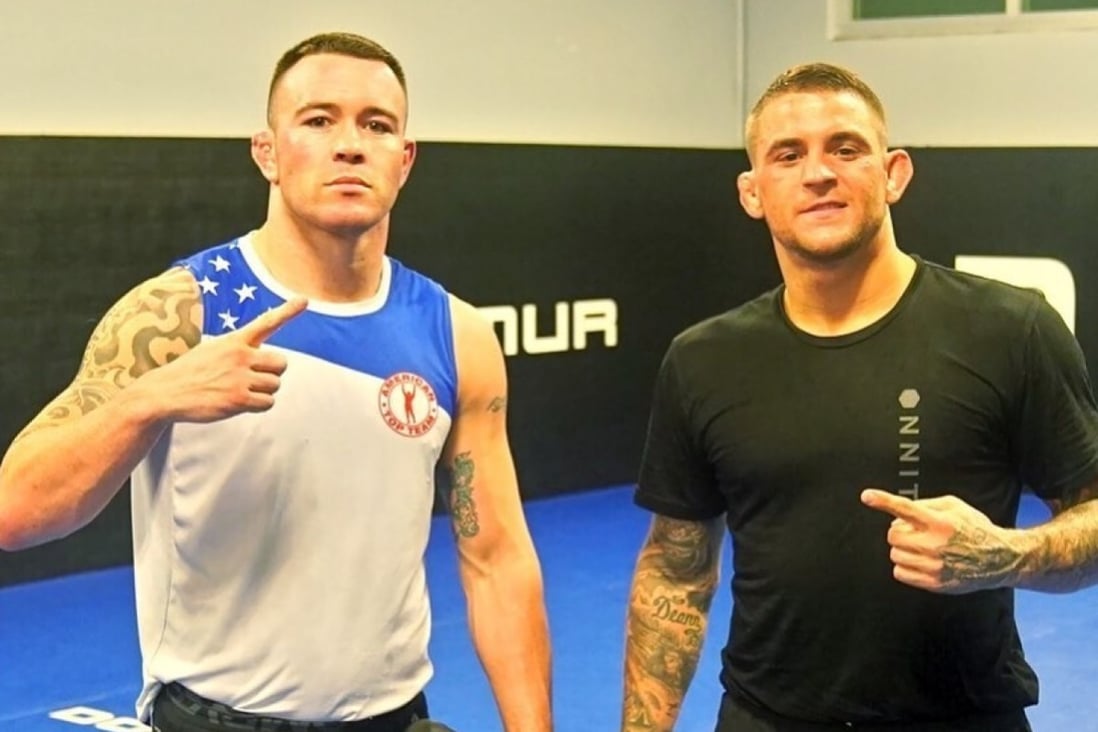 At
UFC 272
, Colby Covington called out Dustin Poirier during his interview inside the octagon.
"I just took care of Miami street trash, now it's time to take care of Louisiana swamp trash," Covington shouted. "Were you at Dustin Poirier, you c***. You said it's on sight. Name the site, Dustin. Bring that jezebel of a wife and bring that little kid and I'll see you soon. You're next."
HIGHLIGHTS:
Colby Covington calls out Dustin Poirier
Dustin reacts to Colby Covington's call-out
Purchase the UFC merch here.
Click to Predict here