UFC's two-time lightweight title challenger Dustin Poirier has stated that he won't be fighting his former teammate Colby Covington in the UFC as he wants to fight Colby in the street. Dustin Poirier and Colby Covington used to be teammates at ATT but Colby then left the gym. Since that moment, Colby started having disputes with his former teammates from ATT including Dustin Poirier and Jorge Masvidal. According to Dustin Poirier, he has no interest in fighting Colby Covington as he feels that the fight might take a violent turn and both of them might end up in jail.
Dustin Poirier was present during the UFC 271 presser and he was asked about his next fight in the UFC. During the conversation, Colby Covington's name was poped to which Poirier gave his honest answer on why he won't be fitting Colby Covington in the UFC.
"No. I'll never fight [Colby Covington] in an Octagon where there are finances on the line. If I'm fighting Colby we're both going to jail. I'm going to jail. I'm not going to fight him in an octagon. He's not making money off of my career and what I've done. This is something different, you know. You will never see me fight Colby Covington in the UFC."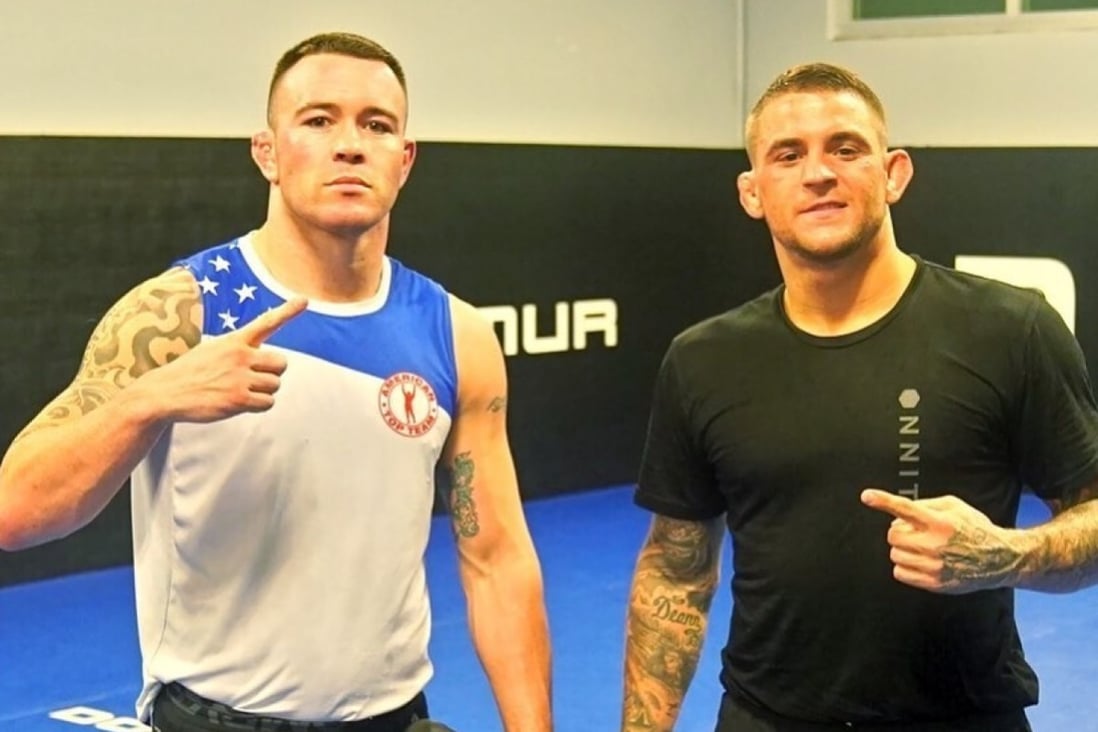 The dispute between the two took a bad turn after Colby Covington made some remarks about Dustin's wife and also called Dustin a sh*t father.
"I'm picking on a guy that said it's 'on sight' in the media. He said when I see Colby, it's 'on sight.' I wanna keep these guys held accountable for their street cred. They're talking all this sh*t in the media but when it's time to do business and get in the cage and actually fight, they're nowhere to be found. So Dustin, you're a f***ing coward, your wife is a hoe and she has fake t**s on her chest, and you're a piece of sh*t father!"
Colby Covington is currently set to face another former teammate from ATT, Jorge Masvidal. The pair were best of friends before turning into bitter rivals of each other. Colby will be fighting Jorge in the main event of UFC 272.
Dustin Poirier on Nate Diaz matchup
During the UFC 271 presser Dustin Poirier also openly talked about his fight negotiation process with Nate Diaz. The duo has been targeted to fight for a long time but the fight is yet to be materizled.
"I want the fight, and he wants it, as well," Poirier told reporters at UFC 271. "I have no clue (what's going on). On my side, let's go. On his side and the UFC's, they have to get it figured out. But I'm ready to rock" Dustin Poirier said.