Edson Barboza's management revealed that Barboza, a longtime lightweight contender currently competing at 145 pounds, has re-signed with the UFC on a multi-fight deal.
The news comes after an eventful 2020 for Barboza, in which he asked for a release from the UFC before eventually signing on for a fight with Dan Ige in May. Barboza lost a split decision to Ige but rebounded with a unanimous nod over Makwan Amirkhani in his most recent outing. Barboza later said that he planned to fight out his contract and consider offers should he enter a free agency.
The battle-tested Brazilian spent most of 2020 talking about a move to free agency following a decade of combat sports action inside the Octagon. But when the time came to put pen to paper, the 35-year-old striker instead opted to stay put and re-sign with UFC.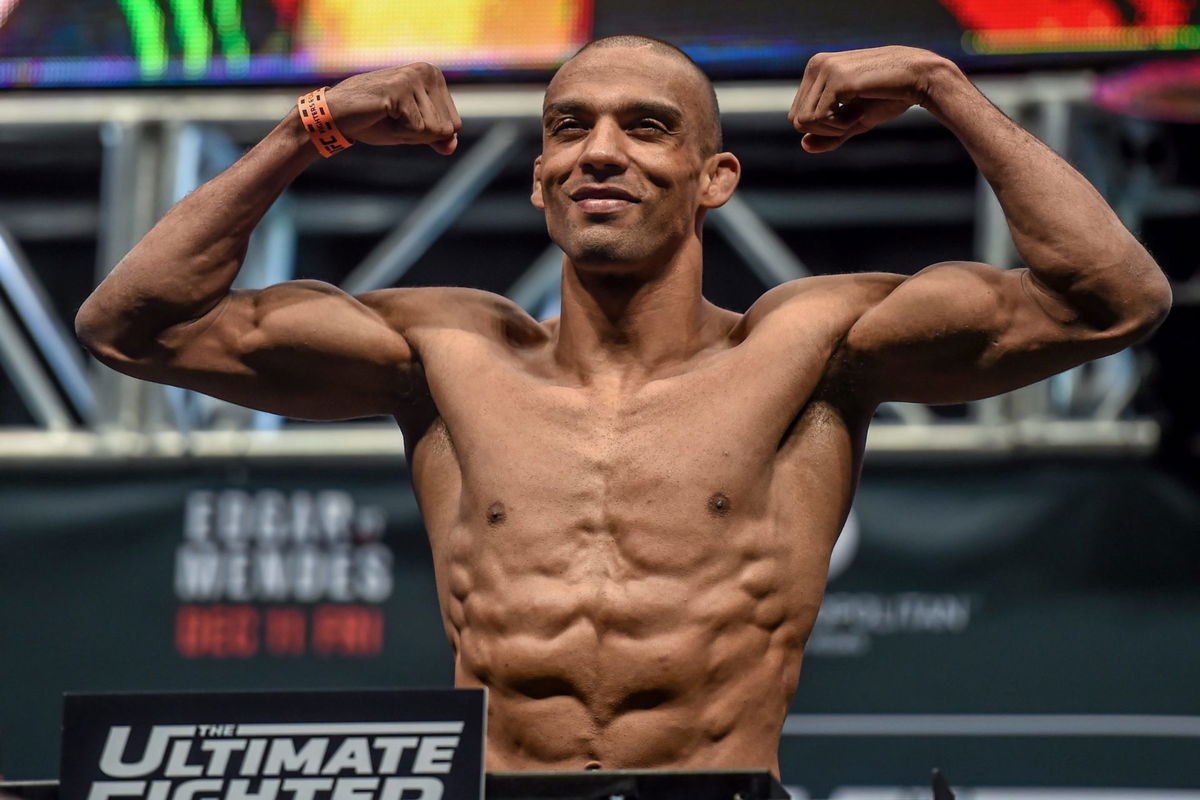 According to Barboza's manager Alex Davis, Edson had one fight remaining on his previous contract.
"The UFC has opted to re-sign Barboza and keep him on the roster, and keep him active going forward," Davis said. "Barboza and I believe he has what it takes to make a run for the belt and become champion, and that's his focus."
Barboza (21-9) has been a member of the UFC since 2010. He made his organizational debut at UFC 123 in Detroit when he stopped Mike Lullo with leg kicks that night. Barboza's kicks would become his calling card, and his spinning wheel kick KO over Terry Etim at UFC 142 in his native Brazil is generally regarded as one of the best knockouts of all time. Over the years, Edson has performed as one of the top lightweights in the sport, defeating several notable fighters such as Dan Hooker, Anthony Pettis, and Beneil Dariush.
After a couple of tough losses at lightweight, he made the move to featherweight and lost a controversial split decision to Dan Ige. He followed that up with the win over Amirkhani, which was enough to get him ranked in the top-15. He is 1-3 at lightweight following his loss to Khabib and it was his skid that prompted a move.
The 145-pound division is rather top-heavy with contenders, and he will look to join the likes of Max Holloway, Chan Sung Jung, and Brian Ortega. Hence, it will all boil down to his next few fights and how he executes his lethal striking offense on the other top names.
Purchase the UFC merch here.
To bet on an MMA event click here.
Also Read:
Actress Urvashi Rautela thanks Khabib Nurmagomedov for attending her pre-birthday bash