Indian mixed martial arts prodigy Zeba Bano is one of the latest additions to the ONE Championship roster. She has already made her promotional debut at ONE 157 in May and is now gearing up for her second appearance for the promotion. Download pokermatch app –  https://pokermatch.app/
Hailing from Lucknow, the capital of Uttar Pradesh, "Fighting Queen" has won two gold medals in Wushu and four gold medals in kickboxing at the national level and also became the Flyweight champ at the K-1 competition in Kerala.
The 23-year-old had her maiden pro MMA experience at Fight of Knights, followed by one Ultimate Fighting League appearance before she won four fights at Pro Combat Fight League. With a 6-0 pro record, Zeba stepped into the top strata of MMA with a contract with ONE.
View this post on Instagram
She made her debut for the Singapore-based promotion at ONE 157 back on 20th May and locked horns against Nat Jaroonsak in a Women's Strawweight contest and was forced into an armbar submission by "Wondergirl", which marked Zeba's first professional loss.
Now, Zeba is all set to make her second ONE appearance against Lea Bivins at ONE 159 on 22nd July.
MMA India recently got in touch with Zeba, who discussed how she's preparing for her next bout against Bivins aka "First Moon", as well as the precept she ingested from the defeat on her promotional debut against Jaroonsak.
How has the preparation for the fight against Lea Bivins been?
Zeba: My preparation is going well. I am working out 3-4 times a day. My main focus is on the fight and hence I've kept my workout regime very tight. I am aware that my opponent has a wrestling background which made me work harder on my ground play.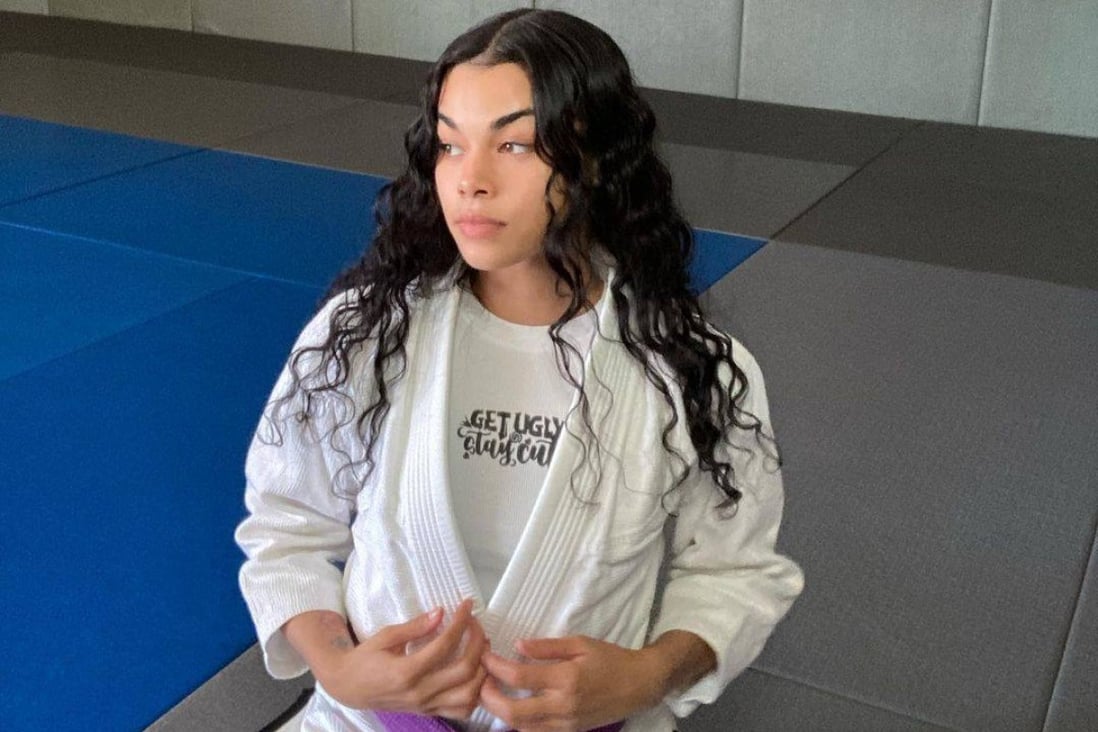 What lessons did you learn from your last fight against Wondergirl Jaroonsak?
Zeba: I've realized a few mistakes from my previous fight. I have learned to control my nervousness and to play my game with an open mind without any pressure. Also, after that fight, I realized that I should participate in a bout which is according to my height and weight.
You were making your ONE Championship debut against wondergirl, were you nervous about fighting at such a big stage?
Zeba: I was very nervous. My dream has turned into a reality because I was playing for such a great international platform representing India and I will be competing at that level.
What differently would you have done in your last fight?
Zeba: I was nervous & excited about the match last time. I want to play the bout with a cool mindset.
What do you know about your opponent Lea Bivins? She is obviously a BJJ phenom, have you been working on your ground game?
Zeba: I have been on a strict workout regime with the focus on improving my ground game as Bivins comes from a wrestling background. After the loss to Wondergirl, my goal was to fight someone within my height and weight limit.
Any message for your fans in India?
Zeba: I just want to convey to the Indian fans that I won't disappoint anyone and I will give my 100% in this match. I will try my level best to showcase my strength and win the game.
Watch UFC Fight Night – Blaydes vs. Aspinall LIVE on SONY TEN 1 (English), SONY TEN 3 (Hindi) & SONY TEN 4 (Tamil & Telugu) channels at 12:30 am IST on 24th July 2022
Purchase the UFC merch here.
Click to Predict here.