Legendary Brazilian heavyweight Fabricio Werdum will make his PFL debut against Renan Ferreira and will be the main event at PFL 3.
The Professional Fighters League has announced all of its opening welterweight and light heavyweight matchups for the 2021 season, including Rory MacDonald's PFL debut. MacDonald signed with the PFL as a free agent following the end of his Bellator contract in 2019.
Now, a former UFC champion, Werdum (24-9-1) will headline a PFL event on May 6 in Atlantic City. The card will also feature the 2019 PFL champion and two-time Olympic gold medalist Kayla Harrison against Mariana Morais. The event, which marks the third event of PFL's 2021 regular season, will air on ESPN2.
Fabricio Werdum among the top PFL additions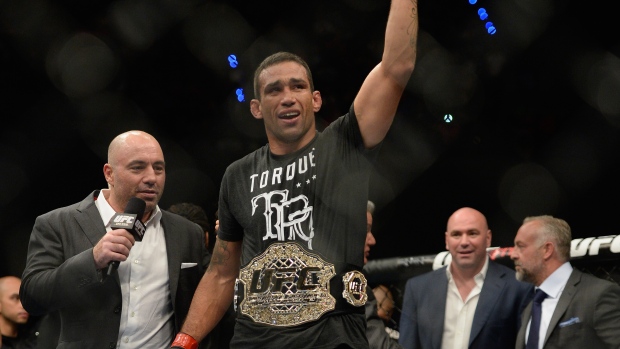 Werdum, one of the greatest heavyweights in mixed martial arts history and a former UFC heavyweight champion, will make his PFL debut against the 6-foot-8 Brazilian Ferreira. Werdum, who has fought numerous sports greats around the globe, will have his hands full with Ferreira, also known as "The Problema" when the two square off in a highly intriguing matchup.
Werdum is coming off of a submission win over Alexander Gustafsson in his last fight inside the Octagon, and he takes on Ferreira here, another PFL newcomer. A Team Nogueira member, Ferreira is coming off of a submission win over current UFC heavyweight Jared Vanderaa in LFA.
Fabricio has been fighting professionally since 2002 and has faced nearly every elite heavyweight of his era, including Stipe Miocic, Fedor Emelianenko, Cain Velasquez, Junior dos Santos, Alistair Overeem, Antonio Rodrigo Nogueira, and Mark Hunt.
The co-main event features two-time Olympic gold medalist and 2019 women's lightweight champion Kayla Harrison, who will look to defend her throne in her second PFL campaign against Mariana Morais. Harrison, who is undefeated in her MMA career, is on a mission to be recognized as the best fighter on the planet. Morais, a young Brazilian, earned her spot on the PFL roster via the PFL International Qualifier Series and looks to carry that momentum in her promotional debut.
However, Harrison is the defending PFL women's lightweight champion and is going to be a gigantic favorite to win this fight and continue marching towards another $1 million. Aside from the Werdum vs. Ferreira and Harrison vs. Morais fights, there is also a heavyweight bout between PFL champion Ali Isaev and Hatef Moeil, as well as a women's lightweight bout between Genah Fabian and Lauren Sanchez that round out the main card.
ESPN 2 Card
Fabricio Werdum vs. Renan Ferreira
Kayla Harrison vs. Mariana Morais
Ali Isaev vs. Hatef Moeil
Genah Fabian vs. Laura Sanchez
ESPN+ Card
Mohammed Usman vs Brandon Sayles
Denis Goltsov vs. Justin Willis
Larissa Pacheco vs. Julija Pajic
Ante Delija vs. Bruno Cappelozza
Cindy Dandois vs. Kaitlin Young
Olena Kolesnyk vs. Taylor Guardado