Former UFC and WEC lightweight champion Anthony Pettis has reached a new multi-fight deal with Professional Fighters League.
It didn't take long for former UFC champion Anthony Pettis to find a new fighting home. One day after he announced his intention to explore free agency following the end of his UFC contract, Pettis has signed a deal to join the PFL and participate in the promotion's upcoming 2021 season.
New deal alert 🤑💰🙏💪🎥⌚️‼️ @Showtime_SEG @malkikawa pic.twitter.com/cAotIqjLdz

— Anthony Pettis (@Showtimepettis) December 23, 2020
Pettis, the former UFC and WEC lightweight champion, will join the PFL for its 2021 season and will compete at 155 pounds. The PFL announced the news Wednesday shortly after promotional partner ESPN reported it. Pettis (24-10) fought out his UFC contract this past Saturday with a unanimous decision victory over Alex Morono at UFC Fight Night 183.
Pettis spoke openly about his impending free agency in the lead-up to the fight, and on Tuesday announced his UFC departure. It didn't take long for Pettis to sign with PFL, the promotion that operates on a system similar to major team sports, with regular-season fights, playoffs, and $1 million to the championship winner in each weight class. Pettis figured to also have a potential suitor in Bellator, as promotion president Scott Coker expressed interest to MMA Junkie on Tuesday night.
Anthony Pettis will be a big addition to PFL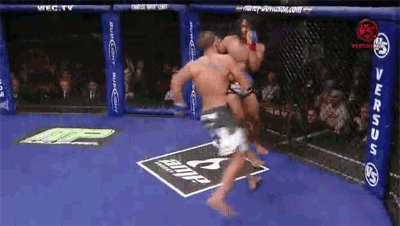 Anthony Pettis (24-10) has won his past two fights. Pettis won the WEC lightweight championship in the promotion's final event, WEC 53 in December 2010, in which his famous "Showtime kick" of Benson Henderson in the closing seconds sealed the deal on the scorecards in a close fight. In 2013, Pettis submitted Henderson at UFC 164 in his hometown of Milwaukee to claim the UFC lightweight belt and lost it to Rafael dos Anjos in 2015. Pettis struggled to regain his stride from there, fighting everywhere from featherweight to welterweight, but he ended his UFC run the winner of two straight.
He won the WEC lightweight title 10 years ago and the UFC title over seven years ago. He is still considered one of the biggest and most popular names in the sport, holding victories over the likes of Charles Oliveira, Stephen Thompson, Benson Henderson, Jim Miller, and Donald Cerrone.
"From winning world titles to electrifying fans in viral moments, Anthony is a tremendous athlete who fights with flair and tenacity that will fit perfectly with the brand," PFL CEO Peter Murray told ESPN.
"Not only is Anthony a transcendent athlete within the sport of MMA, but he is also an innovator in the cage who is known for his charismatic fighting style and determination to win. He is very excited to compete on a global stage in our one-of-a-kind season format on ESPN and we look forward to seeing him in action come 2021."
Purchase the UFC merch here.
To bet on an MMA event click here.
ALSO READ: