UFC Heavyweight champion Francis Ngannou has openly taken Jake Paul's side for bashing UFC president Dana White at regular intervals on the fighter's pay issue. Francis Ngannou and UFC have been going back and forth regarding the contract. Francis Ngannou has openly said that he wants UFC to improve his pay scale whereas UFC has not been cooperative with him regarding the same. Many UFC fighters like Jon Jones and Paulo Costa have also openly talked about the same issue. Jake Paul is the latest sensation in the boxing world and has actively taken part in the moment of UFC fighters and has targeted Dana White on several occasions.
Francis Ngannou in his latest interview talked about his support for Jake Paul. Francis Ngannou also talked about his relationship with the UFC.
"This is something that they don't like," Ngannou said. "But I have to look after myself, try to do what is best for me. There's a lot of terms in that contract that I would like [change] — I don't like them. The fact that it's a one-way contract, [that] I have no guarantee.
"In the past two years, they claim to provide three fights for their fighters every year — but in the past two years, I fought twice [total]. I could at least fight five times. And knowing that I'm counting on that to make my living, that was kind of like, I felt like I was frozen to get financial pressure, to maybe agreed in what they are saying, to need them. So that was something that I felt, and I don't want to get in this position anymore. If I want to give something to somebody, give me some guarantee in return. Like, I can sign a contract that I might not be able to fight [for] one year and have no explanation [for why], and [they] can claim anything [as the reason], because, at the end of the day, the contract says [the UFC] is the judge, the jury, and the prosecution."
"At this point, I know that contract pretty good," Ngannou continued. "Been checking, think about stuff, go through, check, get lawyer advice, go through stuff — and I found nothing good for me in there. But they still tell me that I'm an independent contractor, 'independent contractor,' maybe because that's the way that doesn't guarantee me a monthly wage, or doesn't give me health care or something. I don't feel like an independent contractor. I don't have that freedom. Freedom, which is something very important for me as well."
Francis Ngannou openly supported the actions of Jake Paul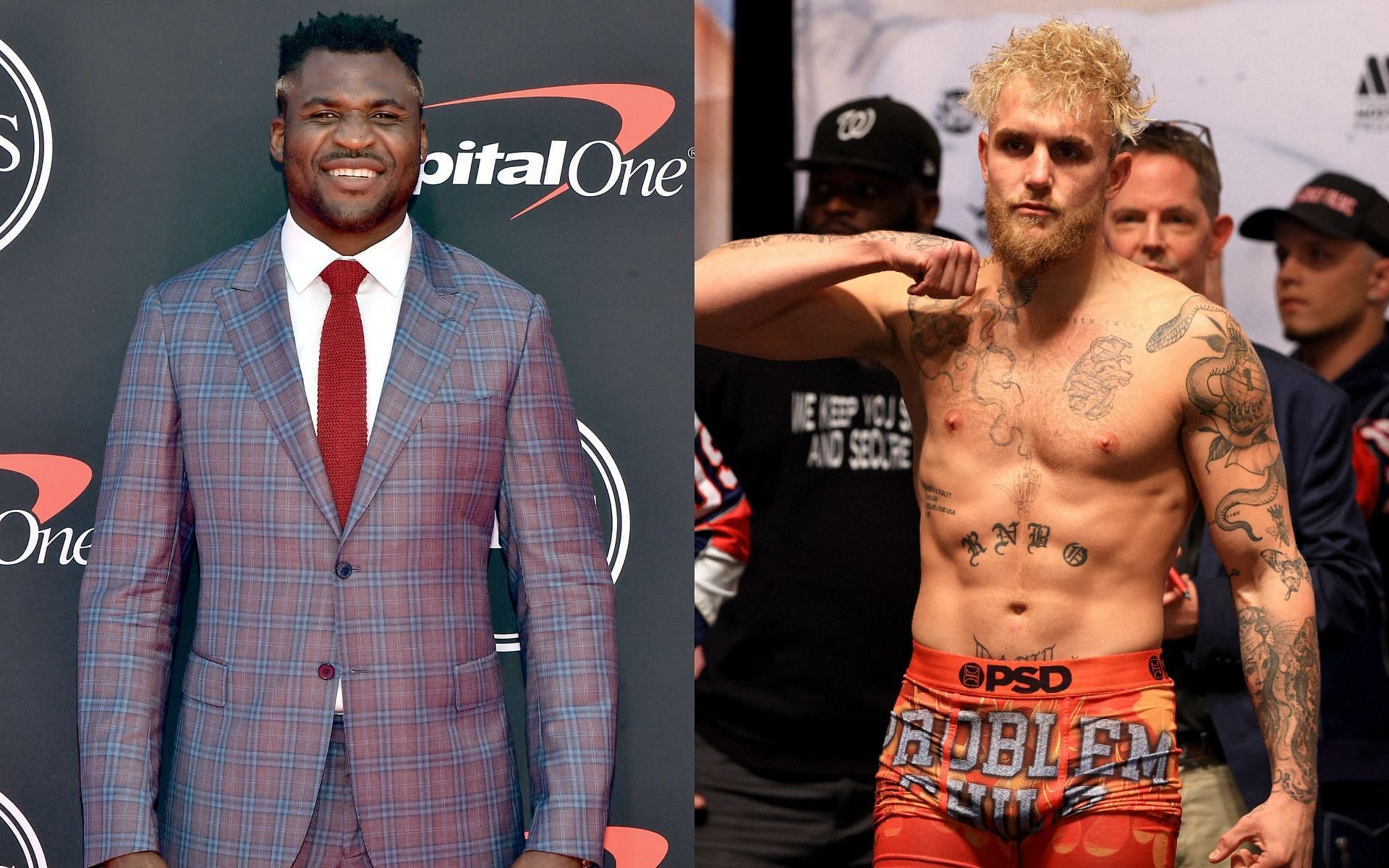 "I'm 100 percent with him for what he says," Ngannou said of Paul. "Like when he claims [he's] for fighter health care, I'm 100 percent down with that. When he [claims he's] for a fighter pay increase, I'm 1,000 percent down for that. Fighters are not protected. Fighters are all out there on their own, and nobody looks out for them. Like, I walk around the gym sometimes and you will see a fighter, maybe he just lost a fight, and then he's training and he'll get an injury — he will take this injury and just hope that he heals, because he can't afford the treatment, knowing that he's doing this for a living. He has a contract and all this stuff. It's tough to watch [that] stuff and to think that it's normal. No, it's not normal."
"They're putting their body on the line for something. At least [give them] health care."
HIGHLIGHTS:
Francis Ngannou says UFC is not giving him enough fights
Francis Ngannou supports Jake Paul
Purchase the UFC merch here.
Click to Predict here