UFC is trying to get Francis Ngannou to defend his heavyweight title against the interim heavyweight champion, Ciryl Gane in January 2022. According to the reports, UFC is setting up this fight for the first event of the year 2022. No confirmation regarding the same has been done but Francis Ngannou's coach revealed this information to the media. UFC wanted Francis Ngannou to fight Derrick Lewis at UFC 265 but Francis couldn't make it as he had just won the title a few months back so UFC  set up an interim title fight between Derrick Lewis and Ciryl Gane. Gane defeated Lewis and now will be facing Ngannou in January.
UFC's heavyweight division has been through a lot in recent times. Jon Jones's heavyweight move was the big factor that stirred up the things. After Ngannou won the belt from Stipe Miocic, UFC tried to book Jones vs Ngannou but that fight never made it through. UFC was also trying to set up Jones vs Miocic but neither could that fall in a piece. Now after lots of failed matchups, the promotion has finally got a champion and interim champion fight on their hands. Francis Ngannou is riding an amazing 5-fight winning streak with all of those wins coming by KO. Gane is the undefeated heavyweight prospect who will present a unique challenge in front of Francis.
UFC has tried their best to get Jon Jones and Francis Ngnnou to fight each other but somehow they haven't yet been able to put it all together. But Francis' coach still hopes that they will get the Jon Jones fight one day.
"I'm hoping, and that's what we've been kicking around. We've been hearing January," Nicksick said on The MMA Hour. "But you never know, man. Like, the UFC's always willing to throw you a curveball and then, 'Oh, guess what? You're fighting Jon Jones now.'"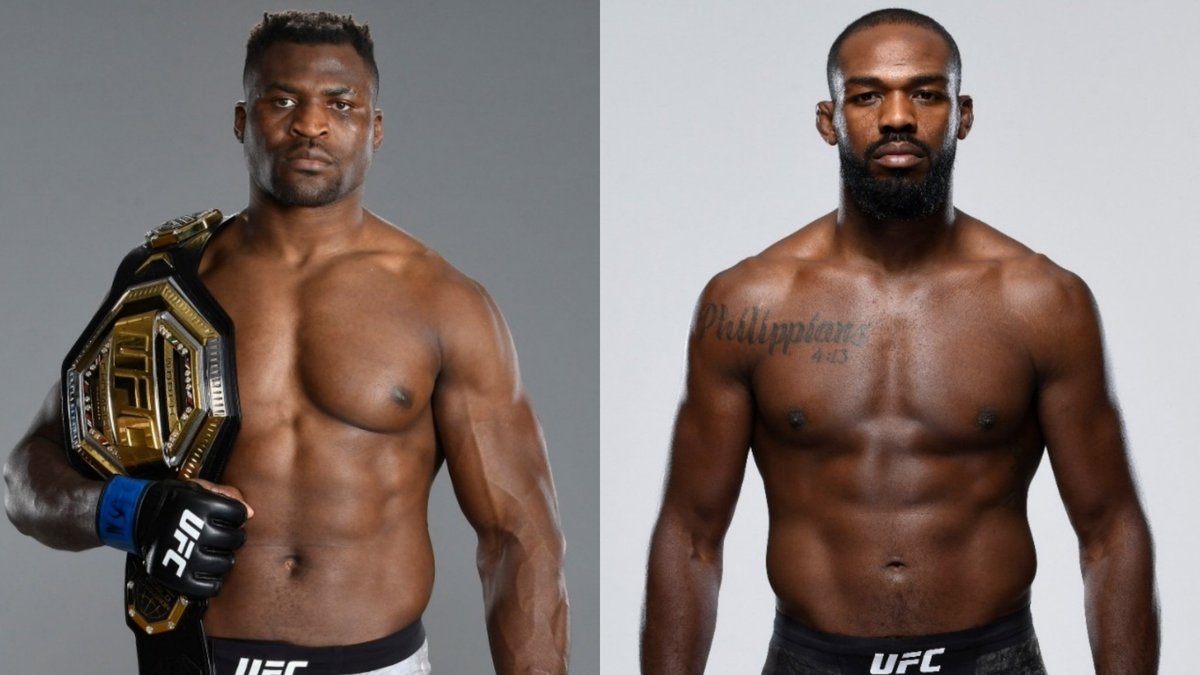 "I always think there's a chance, and you absolutely are right — I think that's the fight to make," Nicksick said. "And I would hate to miss out on that opportunity between Francis and Jon. It kind of reminds me of when [Manny] Pacquiao and Floyd [Mayweather] were supposed to fight the first time and then Pacquiao went and got starched or something happened, right? And then the luster wore away. So I'm hoping that that's the fight that happens, because honestly, in my mind I feel that Jon Jones is the pound-for-pound GOAT. And as a coach and as a competitor, I want to compete against the best."
"I have the utmost respect for Jon and Brandon Gibson and that team over at JacksonWink, but this is what we want to do — we want to compete and we're going to compete against the best available. And I think Ciryl has put his name in that hat, but that's the fight I think the fans and the media and everybody wants to make, is Jon and Francis."
Purchase the UFC merch here.
Click to Predict here.
Download the Fanatics Fantasy MMA app here.