Akshata Khadtare is our Friday Fighter of the week! UFC 260 One of the most Dominant Female Fighters around in India's MMA Circuit,  with an amateur record of 9-2. She is part of the much acclaimed Mumbai based Team Relentless. She has headlined back to back events at X1 International Women's Fight Night. Her last win came against Suman Pal at X1 International Women's Fight night 2 held in Pune on 28th August 2019. UFC 260
Akshata Khadtare has never lost a fight on home soil and according to Team Relentless head coach Jitendra Khare she is easily the best amateur female fighter in the country. We couldn't agree more with this.
From taking up MMA as a hobby to lose weight to becoming one of the country's top female Mixed Martial Artist, what a journey it has been for the young Akshata Khadtare. We are excited to see her journey ahead.The MMA India Show wishes her all the best in her journey ahead.
If any content is used from this article, kindly backlink to this page.
If you like reading about sports, make sure you check out SportsIndiaShow.com
Also follow India's biggest arm wrestling tournament at ProPanja.com
READ MORE : Stipe Miocic says he will 'extinguish' Francis Ngannou at UFC 260
UFC Heavyweight champion Stipe Miocic is confident that he is going to beat the challenger in Francis Ngnnou in their rematch at UFC 260.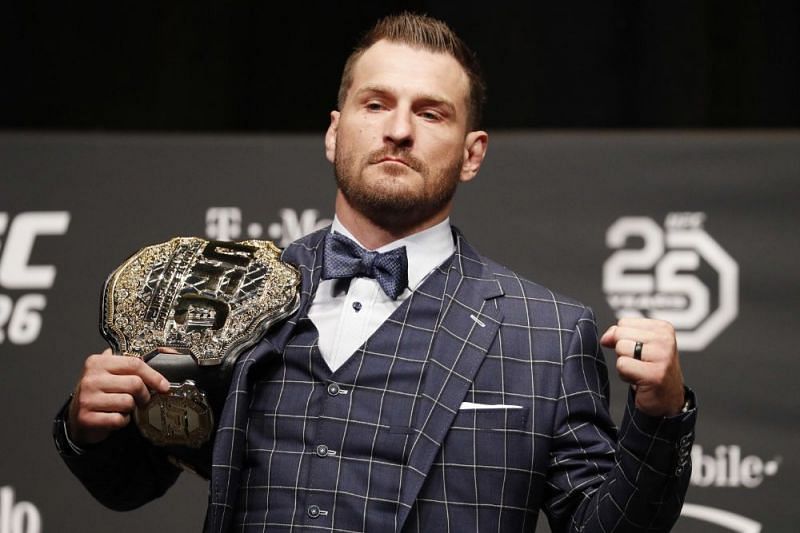 After dominating Ngannou (15-3 MMA, 10-2 UFC) to a lopsided unanimous decision at UFC 220 in January 2018, Miocic (20-3 MMA, 14-3 UFC) will put his title up for grabs again in the main event of UFC 260.
Even before he fights again at UFC 260, Miocic has already solidified his legacy as arguably the greatest heavyweight of all time. He holds the record for the most consecutive heavyweight title defenses in the UFC and he's taken out four former champions during two different reigns atop the division.
Francis Ngnnou when he first fought at UFC 220 many thought that he couldn't deal with the pressure of the championship fight. And even more than that Stipe used his wrestling advantage to nullify Ngannou explosive offense thus getting his hand raised at the end of the fight.
Stipe Miocic says 'I'm here to extinguish him again'
"Nothing has changed, he has shown promised, he has gotten better, he has great coaches and teammates," Miocic said at the UFC 260 press conference. "He has evolved you can tell, I'm here to extinguish him again."
Through the entire fight camp, Miocic has been extremely confident he will get his hand raised. He believes his style is a bad matchup for Ngannou and is confident he will use his wrestling to control the fight.
"Francis has gotten a lot better since the first fight with me, but styles make matchup, and unfortunately, the style I have is not good for him," Miocic said on UFC Countdown. "I'm walking out And Still."
If all goes well on Saturday night, Miocic would then be expected to move on to face Jon Jones as the longest-reigning light heavyweight champion in UFC history finally tests himself in a new division. Because of the long list of accolades that Jones has amassed on his resume, he'll undoubtedly get a lot of attention during UFC 260 fight week just because he's already been declared as next in line.
Miocic said he's gathered the same information that Jones is on deck, but knows it would be foolish to shift any focus off his rematch with Ngannou.
"I heard that too, (about Jones)," Miocic said. "I'll fight anyone. For now, though, the task at hand, the only thing I'm thinking about, is Francis."
Purchase the UFC merch here.
To bet on an MMA event click here.