Former UFC fighter and current Bellator middleweight champion Gegard Mousasi has revealed his beef with former two-division UFC champion Conor McGregor and explained in detail how their beef started. Gegard Mousasi is the two-time and current Bellator Middleweight Champion. He has fought in several promotions and won belts in multiple organizations, as he is the former DREAM Light Heavyweight Champion, former DREAM Middleweight Champion, former Cage Warriors World Middleweight Champion, and the former Strikeforce Light Heavyweight Champion, this makes Mousasi an overall six-time MMA world champion. Gegard is now scheduled to defend his Bellator middleweight championship against Austin Vanderford at Bellator 275 at the 3-Arena in Dublin, Ireland.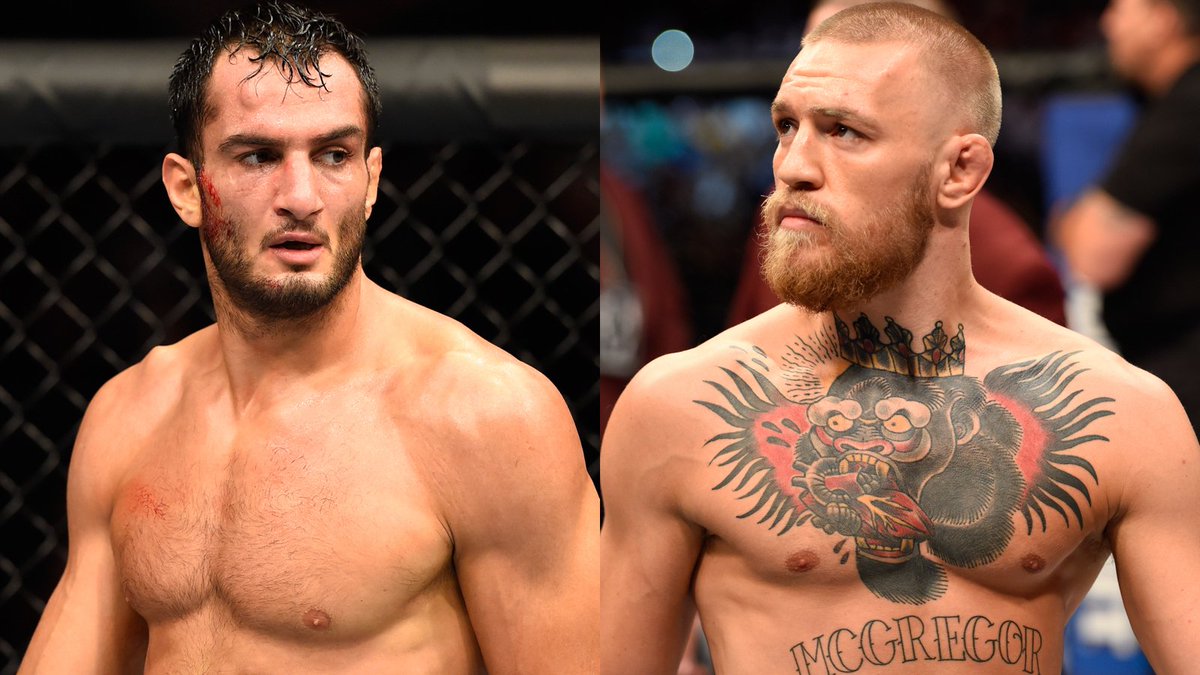 Ahead of his fight against Austin, Gegard has talked about some of his rivalries in his precious organization which is the UFC. According to Gegard, he had a small dispute with Conor Mcgregor in 2016. Now after six years since that incident, Mousasi has opened up about it.
"That ginger-headed f*ck is retarded," Mousasi said in 2016 on The MMA Hour. "In the interview I mentioned, they were talking about respect or whatever, and then he texted me on Twitter. He messaged me, and I said, 'what're you going to do with your 50kg?' And then he was, I don't know, he was philosophical or whatever the f*ck he was writing, he was like, 'a knife is lighter than a pound, it can cut from ear-to-ear,' whatever the f*ck he was writing. That guy is a bum. He's a 50kg guy, what the f*ck is he going to do? I bet if he's face-to-face, he's not going to say that. But you know, Twitter gives some people courage."
Now in his recent interview Gegard said that Conor McGregor had privately messaged him privately.
"The idiot sent me a private message, he actually sent it to my manager because I don't do Twitter," Mousasi said on The MMA Hour. "But, that was it, I said my manager to write something back. He's a moron. He said don't bring my name in your mouth and I said he is a ginger-headed f**k and some ginger guy wrote to me I insulted gingers and he's not my fan anymore, I'm like what the f**k."
Gegard Mousasi has also talked about his future fighting plan which included boxing matching against the former UFC middleweight champion Anderson Silva who's making quite a name for himself in the boxing world after retiring from the UFC.
"Unfortunately I've fought twice the last two years. I would have loved to fight more but it's the pandemic. They're gonna keep me busy this year. Three times and I want to fight Anderson Silva in boxing. My managers are gonna push for that fight. You, Anderson, don't run away from me." – said Gegard Mousasi on The MMA Hour Wednesday (h/t MMAFighting)
Mousasi continued, "Now it's up to him. I think it's not very interesting [to fight him in MMA]. In MMA he has lost, but in boxing, he's still winning. I think it's different and it's more entertaining. I threw it out to Scott [Coker] and Showtime. … I've been pushing for it."
Highlights:
Gegard Mousasi calls Conor McGregor retarded
Gegard Mousasi is interested in a boxing match against Anderson Silba
Purchase the UFC merch here.
Click to Predict here