Nick Diaz is a name that has become one of the most legendary figures in combat sports, and the mixed martial arts fandom was highly looking forward to the return of the Stockton superstar's comeback to the Octagon after a six-year hiatus, which took place at UFC 266 when Diaz faced another hallmark name in the sport, Robbie Lawler, in a rematch that took a whopping seventeen years to come to fruition. While both veterans gathered appreciation for the performance, it was Diaz who didn't fulfil the expectations for many and another father figure in the sport, Georges St-Pierre, addresses that Diaz was looking 'rusty' in the cage.
Nobody can come back as good as they were before: GSP on Nick Diaz's return to the UFC
Diaz and Lawler had their first encounter at UFC 47 in April 2004, which was a win for Diaz. However, when the two clashed in a middleweight bout at UFC 266 on 25th September, it started off in level playing fields but as the fight progressed, Lawler gained the upper hand and by round three was able to knock Diaz down. Even though he was allowed to get back on his feet, the 38-year-old decided to retire, awarding Lawler a TKO victory.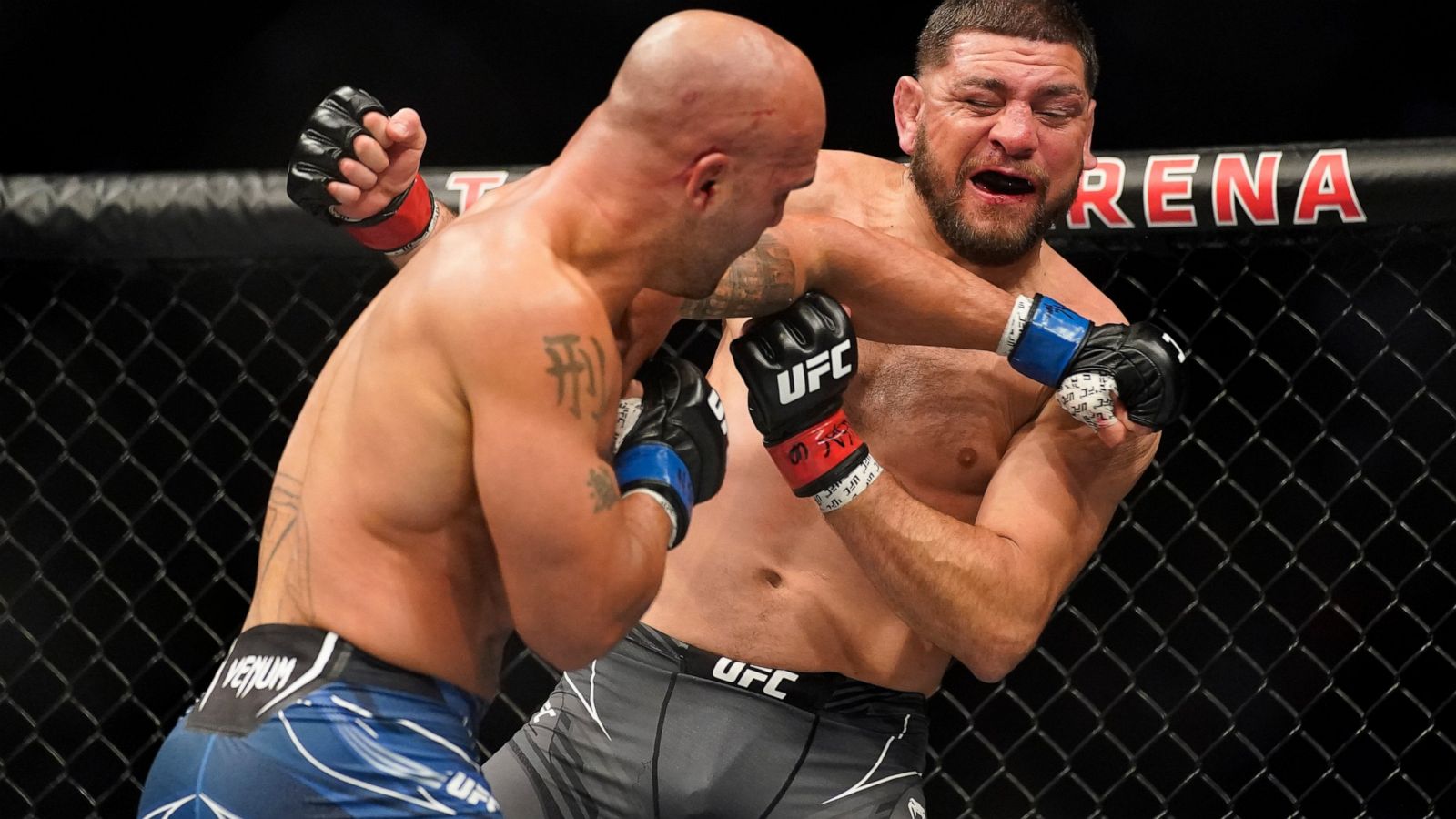 According to Georges St-Pierre, who spoke to Kevin Iole of Yahoo! Sports regarding UFC 266, opined that the Nick Diaz we see today may never be the Nick Diaz that shook MMA in the last two decades.
"It was a tough night for him because he came back after six or seven years," said GSP, "it was a long, long time. Nobody can come back as good as they were before, after that much time. I'm under the impression that Nick left a lot of money on the table, unfortunately for him, because maybe his best years are behind him. For sure he was rusty."
St-Pierre, who faced Diaz at UFC 158 in 2013, does admit that Diaz might still surprise everyone and churn out a better performance in the coming days.
"Maybe we haven't seen the best out of him yet. Maybe he's gonna come back and get better. I fought after more than four years, I can tell you it's very hard. There are a lot of things that you cannot do in training. You cannot replicate in training what happens in a fight. The only way to get it back is through the experience of real competition and I think he can be better than he was. I think he can come back better if he wants to," added GSP. [H/T Sportskeeda]
Highlights:
Georges St-Pierre says Nick Diaz looked 'rusty' on returning to the Octagon after seven-year
Nick Diaz faced Robbie Lawler at UFC 266 on 25th September and retired in the 3rd round.
GSP admits Nick Diaz may still come back stronger with the right training and staying competitive
Do you agree with Georges St-Pierre? Will Nick Diaz return stronger or is his best days long gone? Let us know in the comments.