UFC's all-time best fighter Georges St-Pierre has revealed his choice for the best active pound-for-pound fighter in the UFC at the moment.
There is absolutely no need to give an introduction to Georges St-Pierre. His name has always been linked to the GOAT status in the UFC. He has held the rank of being the pound-for-pound no.1 fighter in the UFC for several years. Even after retiring from the sport and then coming back and winning another title at the higher weight class people still want him to compete in the UFC. At 40 years of age, GSP retired from the sport while being at the top.
Speaking to Tom Taylor of Bleacher Report, GSP talked about who he thinks is the best current fighter in the UFC. He revealed that it's Kamaru Usman the UFC's welterweight champion who GSP thinks deserves the top spot in the P4P rankings.
"I think Usman, right now, is the best pound-for-pound. In terms of performance, I think he's one of the best right now and he's an active competitor," St-Pierre said.
St-Pierre also talked about new UFC flyweight champion Brandon Moreno who he was really impressed by and expressed how amazing his performance at UFC 263 was.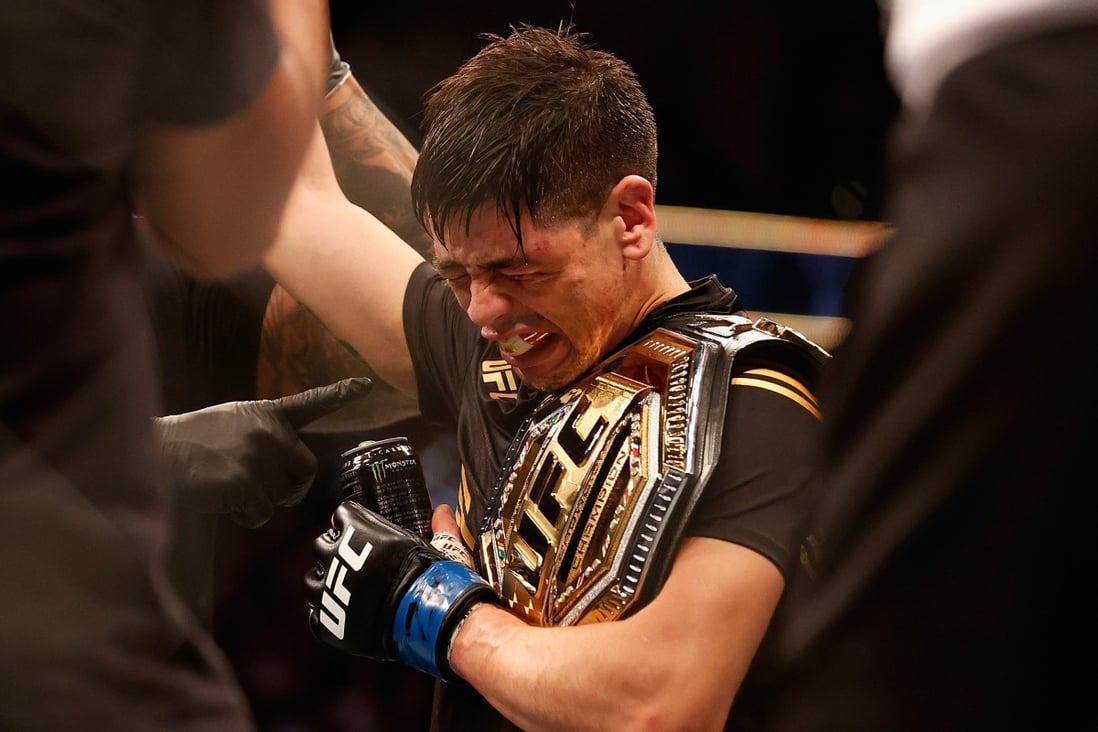 "If we're talking about who's the greatest, I think Moreno is pretty amazing. The way he beat Figueiredo, was amazing. It was an amazing performance—as good as it gets," St-Pierre said, while also adding that Israel Adesanya, Francis Ngannou, Ciryl Gane, and Alexander Volkanovski are among the other fighters that GSP currently enjoys watching."
GSP last fought against Michael Bisping in the main event of UFC 217 nearly four years since UFC 167, when GSP last fought. Georges St-Pierre defeated Bisping via technical submission in the third round to become the Middleweight Champion and the fourth person in UFC history to become a two-division champion.
In December of 2017, St-Pierre announced that he was vacating his UFC middleweight title after holding the belt for mere 34 days. Suffering from ulcerative colitis, St-Pierre wanted to avoid holding up the middleweight division and acted the belt immediately. Since then there have been several fights he had been offered and also many fights he liked but somehow none of those fights could take place.
GSP on several occasions has stated that the only fighter that could lure him out of retirement is Khabib Nurmagomedov. But since Khabib retired that super fight is now a dream fight for the entire combat sports fandom.
Purchase the UFC merch here.
Click to Predict here.
Download the Fanatics Fantasy MMA app here.