Former UFC welterweight and middleweight champion Georges St-Pierre has admitted that he never liked fighting and all the pressure that came along with it.
Former two-division UFC champion Georges St-Pierre has never made it a secret that he wasn't in love with fighting. Unlike some competitors that just want to get in there and hit people and be hit, the cerebral GSP used his incredible skill set along with his intellect to become one of the most celebrated fighters in history. And now that he most likely hung up the gloves for good, he's very honest about his thoughts regarding the cruel fight game and the consequences a fighter has to face when he is at the highest level of MMA competition.
Marvel's #FalconAndWinterSoldier arrives in 10 days. 📺🗓@GeorgesStPierre says the fan theories "could be even bigger" than they were for #WandaVision. 👀

Catch the full @ComplexSports podcast EP: https://t.co/BXjZVDXKtb pic.twitter.com/8VDQ1sxnFv

— Complex Pop Culture (@ComplexPop) March 9, 2021
As a guest on the Complex Sports podcast to promote his new acting gig, GSP explained how fighting and acting can be similar, but there's nothing like the danger of fighting in the end. Despite all of the success he attained during his career, St-Pierre admits now that he never actually enjoyed fighting all that much. To hear him tell it, he hated the sport but there was something that just kept bringing him back again and again and again.
"I guess some guys are really happy to be there but I never really liked to fight to tell you the truth," St-Pierre said. "I liked to win. I was just, I guess, blessed with good talent and I was able to exploit it and I met incredible mentors throughout my life. But before a fight, if I could click my fingers like this and make it in a way that I was after the fight, I would do it every single time.
"I don't like the fighting. I hate it. It's unbearable. The feeling of stress. Not knowing if you will be humiliated or you might get hurt. It's so hard. But when you win a fight, it's worth it. The bigger the risk, the bigger the reward. So that's why I did it. Not because I love to fight. I love to win."
Of course, fighting also afforded St-Pierre a better life thanks to his incredible success where he not only conquered two divisions in the UFC but he was one of the biggest superstars in the sport. That allowed St-Pierre to become wealthy and independent, which is something he values very much.
"I was very successful at it, the money, everything it brings me, the access to things that most people don't have, and the freedom when you're a professional athlete," St-Pierre said. "You're free. If you train hard and you make all the sacrifices, you will have better results than if you're lazy and don't do your job well. That's what I like about it."
Georges St-Pierre explains the similarities between acting and fighting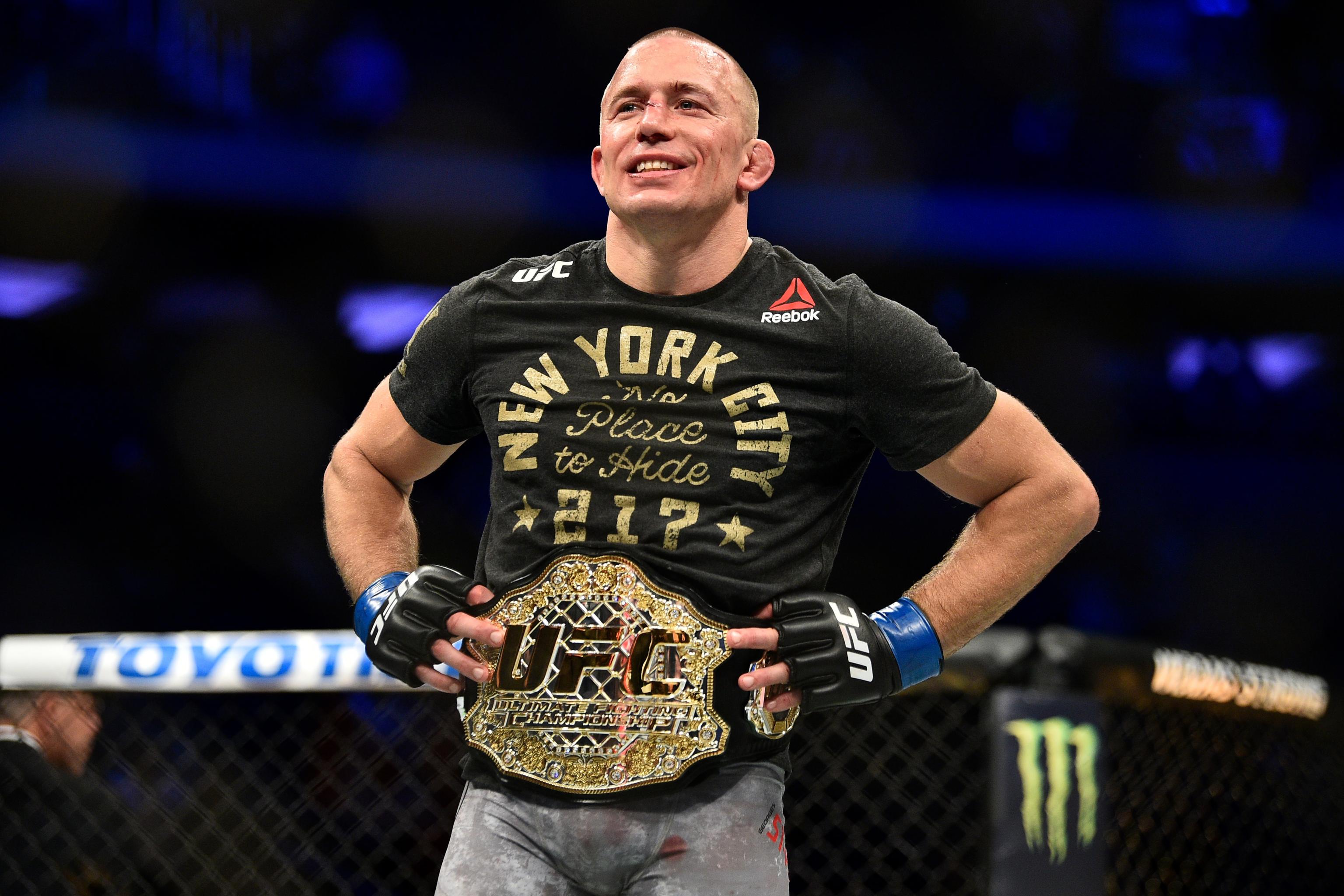 St-Pierre admits there are a lot of similarities between acting and fighting now that he's put some time into both endeavors.
"One [similarity] is the most obvious one is every time I was walking towards the octagon to compete I was terrified. I was very uncomfortable. I was extremely nervous," St-Pierre revealed. "But I was acting like I was very confident, very excited, and happy to be there but it was the opposite. Like in fighting, acting requires a lot of repetition, a lot of preparation. In fighting, you do a lot of those as well and very often when you fight, you find out your opponent is never as good as you think he is and he's never as bad as you think he is as well. It's always different."
To bet on an MMA event click here
To watch Vijender Singh's next fight, purchase the PPV on BookMyShow.
Book your tickets for the Vijender Singh vs Artysh Lopsan here.