Former two-division champion Georges St-Pierre has revealed the reason why he started training in mixed martial arts and how it changed his life forever. GSP retired from the sport long back but still eyes comeback. He first took a layoff in 2013 after defending his welterweight title against Jonny Hendricks. He then came back to the octagon in 2017 and fought Michael Bisping for the middleweight championship. He submitted Bisping and became the middleweight champion and among the few fighters to be champions of two divisions. He then again called off his career and now is enjoying his retirement life. He still talks about coming back to the UFC and now recently has generated interest in boxing.
In his recent interview with MMA junkie, Georges St-Pierre talked about his early life and revealed why he started his MMA training and the changes it created in his life.
"Growing up, I was a kid that lacked a lot of confidence. I believe that's why I was picked on," St-Pierre told Burt Watson in the latest "Legend 2 Legend" episode. "Like in nature, predatory animals always hunt the weakest in the group. I was one of those (kids). I didn't have good self-confidence, and the way I used to carry myself is much different than the way it is now. I used to walk, look down, shrug my shoulders. It showed in my demeanor, and I think that's the main reason I was getting picked on."
"Martial arts, of course, taught me self-defense, but it also taught me confidence, that confidence is a choice," St-Pierre said. "I changed the way I was carrying myself. When I shook someone's hand, I was looking at him in the eyes. When I talked to someone, I looked at him in the eyes. I didn't shrug my shoulders and look down anymore. I was walking straight with some kind of confidence."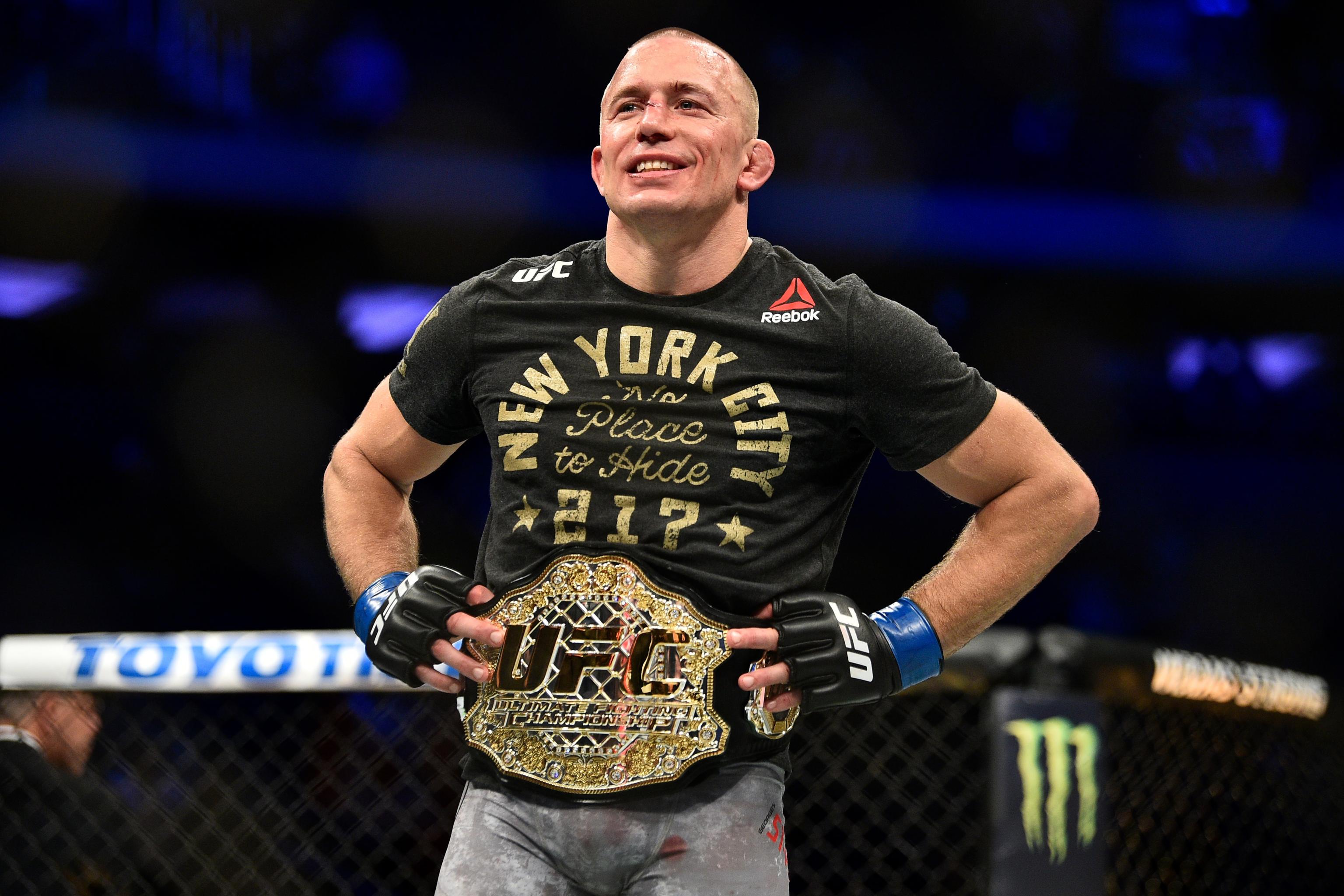 Even after not being active in recent years and with just 1 fight in the last 5 years St-Pierre is still considered the greatest welterweight in the UFC and also among the top 3 MMA fighters of all time. He is a Hall of Famer who still can give nightmares to the fighters in his division.
He is constantly teasing his fighting come back. In recent times he has been linked to fighting the likes of Nate Diaz, Conor Mcgregor, Khabib Nurmagomedov, and Kamaru Usman.
Who would you guys like to see GSP fight if he ever returns to the octagon?
Purchase the UFC merch here.
Click to Predict here.
Download the Fanatics Fantasy MMA app here.