UFC Hall Of Famer Georges St-Pierre has recently talked about his interaction with his former opponent Nick Diaz at UFC 266. UFC Superstar Nick Diaz made his long-time comeback at UFC 266 after six long years. He had last fought in 2015 against former UFC middleweight champion Anderson Silva. Silva had defeated him via decision but the fight was then ruled no-contest after both the fighters tested positive for illegal substances. Nick then made his long-awaited comeback against his former opponent Robbie Lawler in five rounder co-main event. He lost the fight via stoppage in the third-rounder after he refused to stand up after taking lots of beating from Lawler.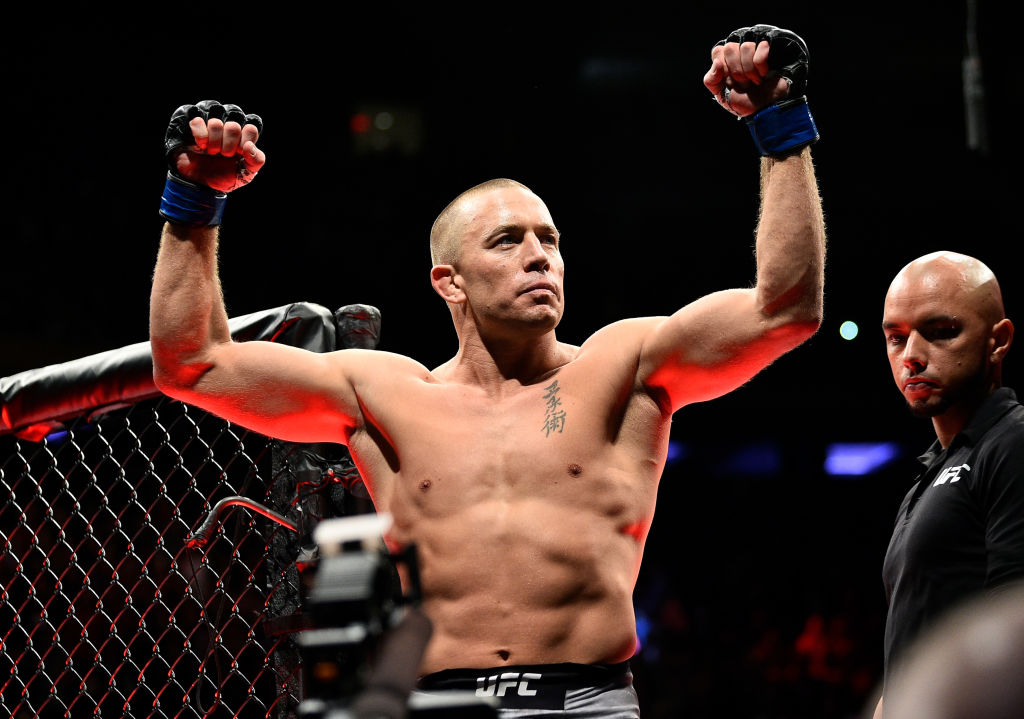 Before the fight, Nick had run into Georges St-Pierre who was backstage at UFC 266. GSP was there to corner his teammate Nasrat Haqparast, who also was fighting on the card. Georges St-Pierre has now talked about the entire incident.
"When it happened, he was walking towards me — and with Nick Diaz, you never know," St-Pierre said recently on The MMA Hour. "So I was like, I took a stance in a way like I didn't know if he wanted to come to fight me or he wanted to talk to me. [Laughs].
"But when I saw him physically reach out to me with his hand I went, 'Oh, OK,' and I reached out and I shook his hand [and thought], 'So it's peace, I guess.'"
"Nick is one of the guys that took fighting very personal," St-Pierre said. "Whatever that I said, I never wanted to hurt him on a personal level. I just said things to make the fight more interesting.
"I never had any animosity with him or any of the guys once I retired. For me, it's only business."
Georges St-Pierre announced his official retirement on February 21, 2019, at a press conference at the Bell Centre in Montreal. On May 9, 2020, UFC announced Georges St-Pierre will be inducted into the Modern-Era Wing of the UFC Hall of Fame. Georges St-Pierre last fought in the main event of UFC 217 on November 4, 2017, against then UFC Middleweight champion Michael Bisping. The fight was one of the biggest fights in the UFC as GSP was returning to the octagon after four long years. He won the fight via submission in the third round as he choked out Bisping.
Whereas Nate Diaz is rumored to return to the octagon by the end of the year. But UFC President Dana White had said that he hoped Nick retires from the sport after seeing his last performance against Robbie Lawler.
HIGHLIGHTS:
Georges St-Pierre talks about a recent backstage encounter with Nick Diaz
Purchase the UFC merch here.
Click to Predict here