A fight between former welterweight and middleweight champion George St-Pierre and current lightweight champion Khabib Nurmagomedov has always been fantasised by MMA fans and the fighters themselves.
However, despite so much interest, it has failed to materialise.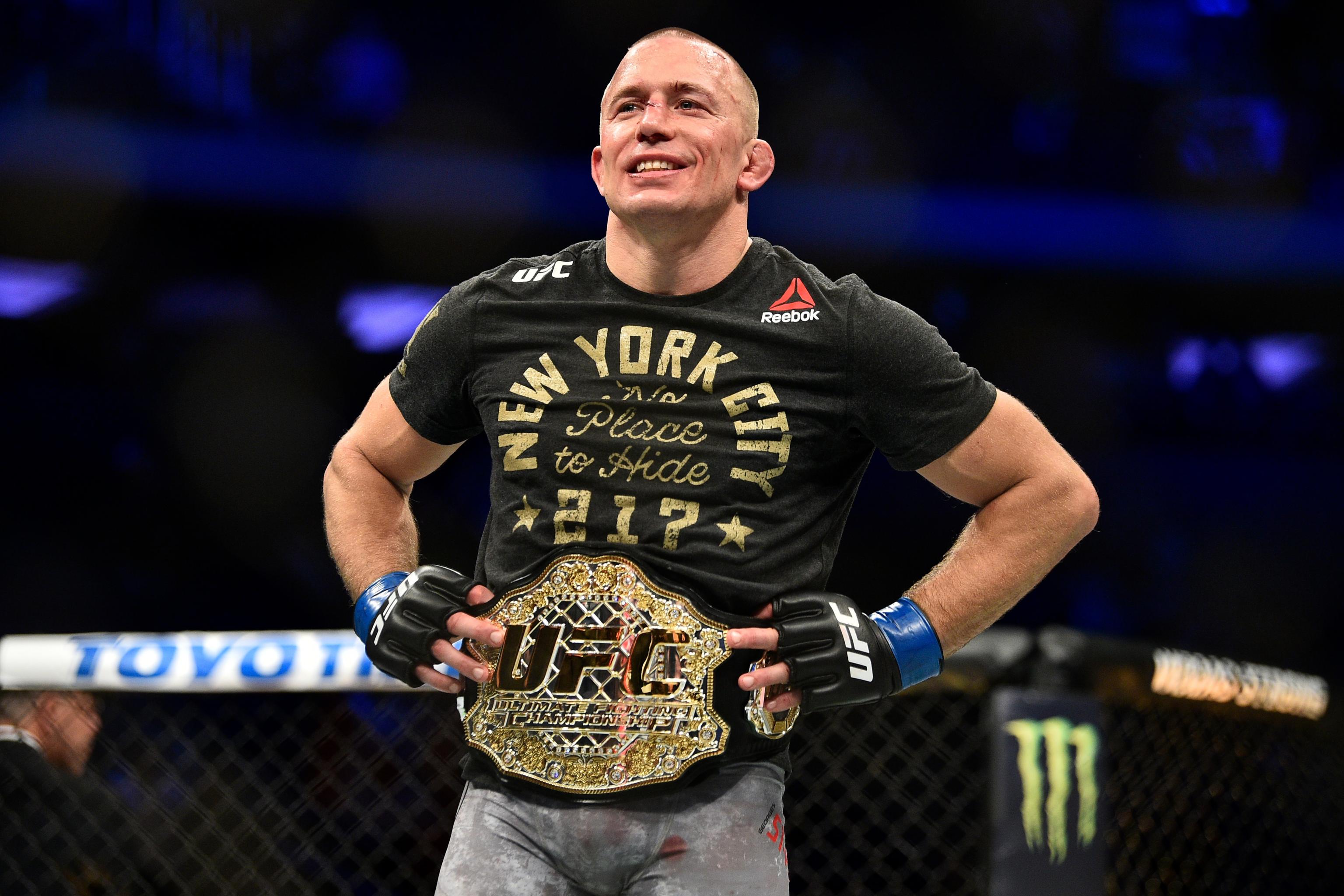 The former dual champion is one of the true veterans in the sport. Thus, he has nothing else to prove. However, Georges St-Pierre would still return if it's a matchup against current lightweight champion Khabib Nurmagomedov. It is the only contest that can bring back 'GSP' inside the octagon.
Being two of the most dominant grapplers, a matchup between them will determine the best. That said, GSP is retired and Khabib has maintained that he would take only one more fight after his upcoming title defense at UFC 254. He wants to fight 'Rush'. Hence, if UFC administrators can bring them under terms, we might see the most-awaited fight ever in combat sports.
'GSP' says that a fight against Khabib would be scary. He has a point as Khabib has been one of the most dominant fighters in UFC, boasting an undefeated MMA record of 28-0. He has dominated every single opponent in his career.
In an interaction with ESPN, he said. "If I ever come back, I am not coming back for many fights. If I come back, it would be one fight that I need to take for me the biggest fish."
"For me, I believe the top-guy right now, the name is Khabib. As a fighter the most exciting thing is to take the guy that seems invincible, unbeatable, you now he has the aura of invincibility but it's also the scariest thing to do."
Despite being an all-time great, GSP has gone through several battles on a personal stage to reach the top. He revealed that he was scared ahead of every fight. That's what drives the best performance out of him.
GSP's head coach Zahabi while talking to Sherdog shared his thoughts about the Nurmagomedov fight.
Georges vs. Khabib is the only fight Georges would come back for, to be honest with you. It is the only one," Zahabi said to Sherdog about Georges St-Piette vs. Khabib Nurmagomedov. "We are all expecting him to win his next fight, if he wins decisively it would increase the odds he would fight Georges in the future. If he has a lackluster performance if he loses there would be no possibility I think in Georges' mind. If he has a great performance, which I think he will, it ups the chances greatly, let's just say that."
When asked what chance he would put on St-Pierre and Nurmagomedov fighting, Firas Zahabi said it is a 50-50 that the fight happens or not.
"I would say 50 percent chance if he has an amazing performance Gaethje, a stellar performance," the coach added. "I think it would be a 50 percent chance that it entices Georges to come back for one more fight."
Nurmagomedov has the former two-weight world champion locked firmly in his sights as he targets legacy-defining fights before calling time on his career. Khabib is now set to defend his lightweight title against Justin Gaethje at UFC 254 on October 24. Yet the chance to face a Hall of Famer in GSP is something Khabib has openly talked about, with rumors of a return gathering momentum when GSP posted pictures showing off a slimmer physique. And it also appears as that respect is completely mutual between the two fighters for each other.
A match-up between Khabib Nurmagomedov and Georges St-Pierre offers a once in a lifetime spectacle for the fans.
Do you guys think this fight will do happen?
Purchase the UFC merch here.
To bet on an MMA event click here and to bet on other sports, click here.
ALSO READ:
Javier Mendez says GSP vs Khabib will decide the ultimate GOAT