A welterweight title matchup between current UFC champion, Kamaru Usman and Gilbert Burns has reportedly been verbally agreed for UFC 258 but still, there is no official announcement made.
Gilbert was supposed to fight Usman back in July at UFC 251 on Fight Island. Unfortunately for Burns, he tested positive for COVID-19 and had to withdraw from the fight, opening up the opportunity for Jorge Masvidal to step in on short notice and save the day. After Usman beat Masvidal, the UFC re-booked Usman vs. Burns for UFC 256 but the fight fell off once again due to Usman being injured. Now that both men are healthy, the UFC is targeting UFC 258 on February 13 for the fight.
According to a report from Combate's, Raphael Marinho this afternoon, both sides have agreed to meet in February at the UFC 258 pay-per-view event, with the promotion set to send out bout agreements to both Usman and Burns to make the title clash official.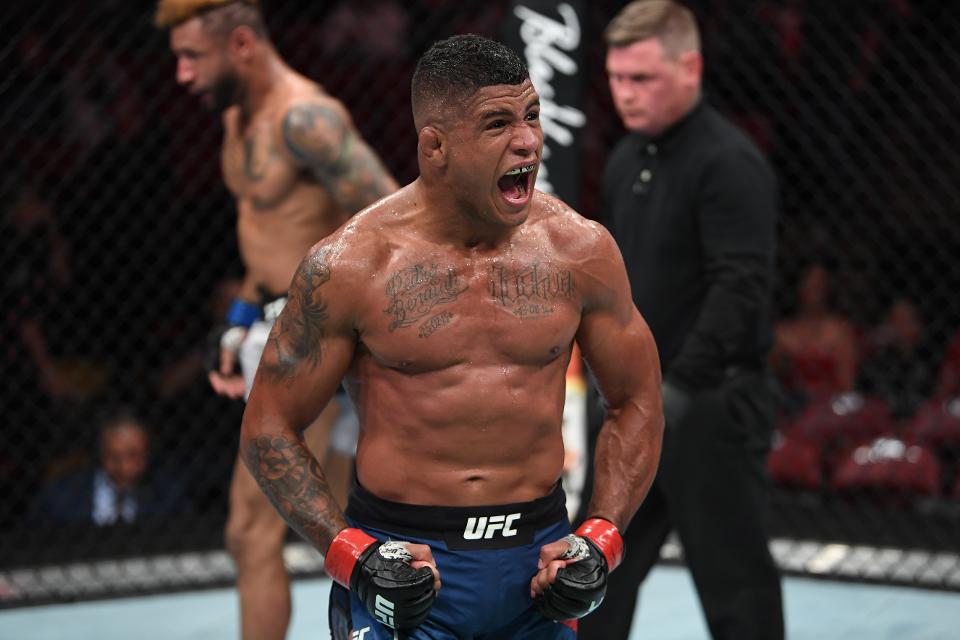 Earning his clash at undisputed gold, Brazilian Jiu-Jitsu ace, Gilbert headlined UFC Vegas in May, taking a rather one-sided unanimous judging win of his own over former champion, Tyron 'The Chosen One' Woodley. The victory marked Burns' fourth straight win since his return to 170-pounds, and his second win of the year after a UFC Fight Night Brasília knockout win over compatriot, Demian Maia on home soil in March.
Gilbert is the No. 2-ranked challenger in the welterweight division behind Covington, who lost to Usman via TKO at UFC 245 in December 2019. The 34-year-old is riding a six-fight winning streak that put him in a position to challenge for the title.
Gilbert Burns on Usman Fight
According to Gilbert the fight with Usman is not yet officially signed and hasn't heard much about it from the UFC. He mentioned that he is getting frustrated with the Usman situation. Speaking to John Hyun Ko of Kumite TV, Burns said that he's frustrated with the long delay in making this fight a reality, and admitted he still hasn't signed a contract.
A short clip from my interview with Gilbert Burns (@GilbertDurinho) for Korean media. He gives some clarification on the welterweight title fight vs Kamaru Usman at #UFC258 on 2/13 .

Full Interview Coming Soon! pic.twitter.com/YXaY5Jvmr0

— John Hyon Ko (@JHKMMA) December 4, 2020
"The fight was postponed to January 23, and I was just like, 'Wow. Ok, no problem. We're going to keep working and getting better.' Boom, then they're targeting February 13 but we still haven't seen the contract. But I'm looking forward. I got a good word from Dana and the UFC that that's the date they're looking for. Now I'm just waiting on the contract and getting better," Burns said.
Purchase the UFC merch here.
To bet on an MMA event click here.
ALSO READ: