Former two-division champion Henry Cejudo has picked up the current UFC featherweight champion Alexander Volkanovski as the featherweight GOAT. The three fighters in the all-time great featherweight list are Jose Aldo, Max Holloway, and Alexander Volkanovski. Many used to consider Jose Aldo as the 145lbs GOAT for a long time but after he was defeated in a dominant way twice by Max Holloway when then went on a great featherweight run and was tagged as the next featherweight best. But now seeing the latest performances of Alexander Volkanovski against Max, Brian and now against The Korean Zombie, many believe that now might be a time to add Alex to the 145 GOAT list.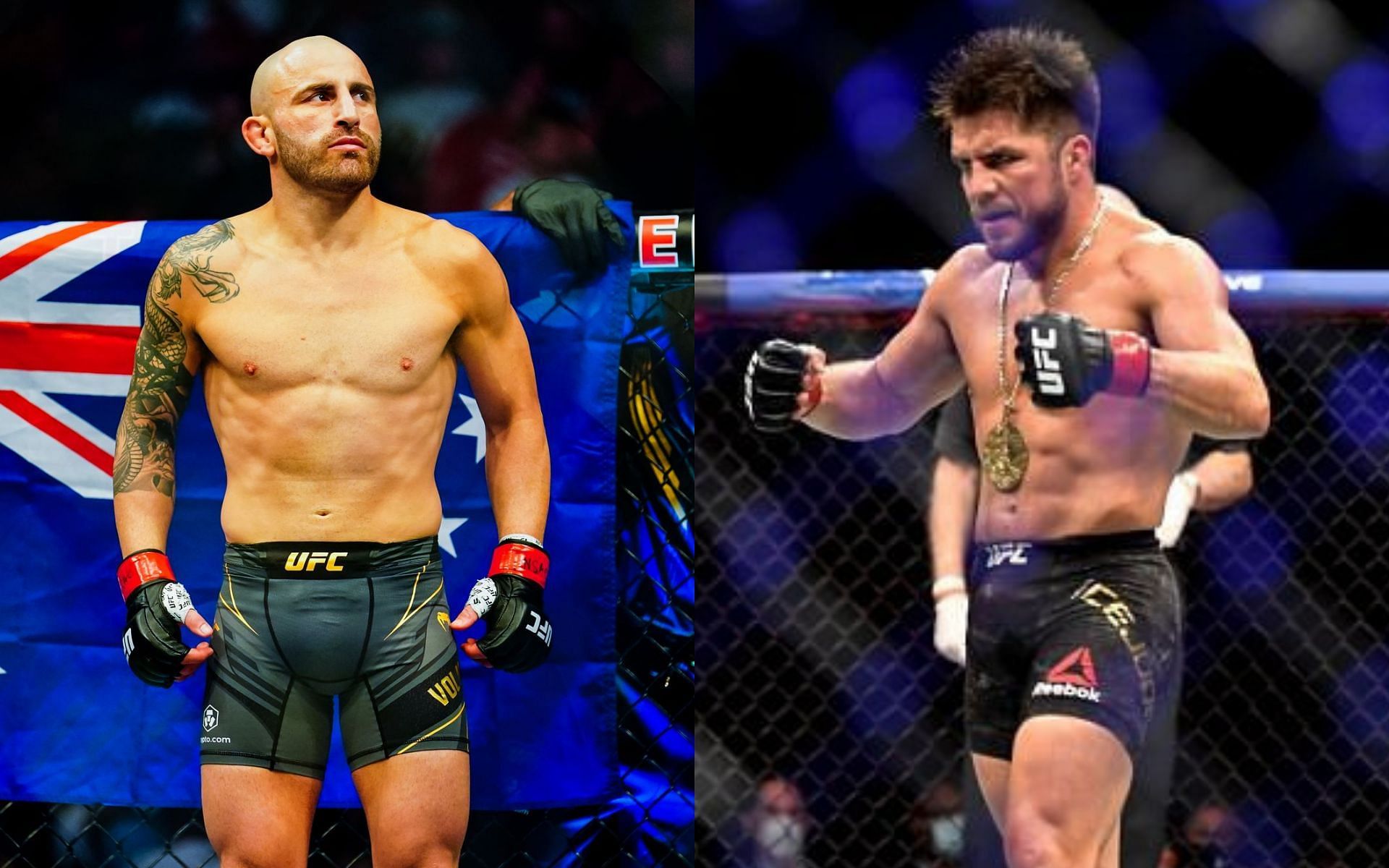 Alexander Volkanovski in his last fight fought The Korean Zombie at UFC 273 main event. Alex won that fight via TKO and completely dominated TKZ in that fight. After seeing the new improved version of Alexander Volkanovski, Henry Cejudo has said that he would like to put Alex at the top of the featherweight GOAT list.
"Yeah, yeah, he's proven that (he's the greatest). I would always kind of go (with Jose) Aldo but he's beaten Aldo, he's beaten (Max) Holloway twice, you know," Cejudo said on the Triple C & The Schmo show. "He's beaten The Korean Zombie, he's beaten (Brian) Ortega, you know, yeah, he might be the best or he might be a win away from being better than Aldo."
Henry Cejudo challenges Alexnader Volkanosvki for a featherweight fight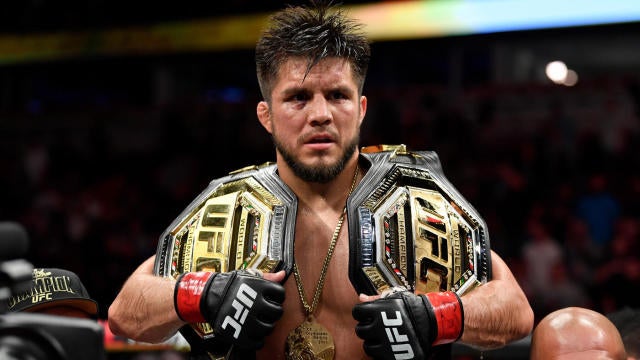 Henry Cejudo after wasting UFc 273 stated that he is again motivated for his comeback to the UFC after announcing his retirement after UFC 249 in May 2020. Now he said that Alex has motivated him to come back and he is also re-entering the USADA pool.
"I know if I can fight Alexander Volkanovski, I know that I can still beat him. It's not about me killing him, it's just about me beating him," Cejudo said earlier in the show with The Schmo. "Outsmarting him, outwitting him. I still believe that I do have the ability, the speed, the wrestling, the IQ, the experience, the toughness, the grit to really challenge a man like that."
Henry Cejudo last fought at UFC 249 against Dominick Cruz. He won the fight via TKO in the second round. After the fight, he announced his retirement from the sport.
HIGHLIGHTS:
Henry Cejudo puts Alexander on the featherweight GOAT list
Henry Cejudo enters in USADA
Purchase the UFC merch here.
Click to Predict here