The fitness industry is one of the biggest in the world and it is ever-transforming, with new exercises and techniques coming out ever so often. However, some of the age-old exercises have stood the test of time and despite the plethora of the new ones, are unique in their own ways and continue to be one of the best in their categories. Such is the Hindu Squat, a form of the renowned squat exercise that is thousands of years old but is still one of the most beneficial when it comes to your muscle, joint as well as cardiovascular health.
Hindu squat, also known as Dand Baithak, is a timeless exercise and as old as the religion itself, that has been performed for centuries, originating from India. From a normal person to the Hindu wrestlers, also known as "Pehlwans", Hindu squats have been a part of their daily exercise regimes, providing strength, balance, flexibility, coordination, and cardio benefits, necessary for their peak performance at the 'Akhara'.
Benefits of the Hindu squat
With proper form and technique, anyone can perform a Hindu squat, although beginners may possibly manage up to 15-20 reps in one set. In comparison, the Pehlwans would do over a thousand reps of every day, gradually building up from rookie numbers. Aside from providing hypertrophy to the quads, hamstrings, glutes, hip flexors, and calves, Hindu squats also strengthen the knee & ankle joint, as well as work the core.
Doing Hindu squats helps understand how to control your body and maintain stability, and by performing each sequence of the exercise step by step, it improves your coordination. On top of that, the exercise also improve your stability and endurance, as well as your heart rate and is a great calorie burning exercise. While it benefits the wrestlers and bodybuilders, its also a great way for those performing cardio.
From The Great Gama to Joe Rogan, Hindu squat has its reputation unblemished
Hindu squat has its appreciation in the combat sports fraternity, be it the modern days or the history books. The famed Indian Pehlwan and strongman Ghulam Mohammad Baksh Butt aka 'The Great Gama', who was the undefeated wrestling champion of the world in the early 20th century, incorporated the Hindu squat under his training regime and is said to have performed an astounding 5000 reps every day.
Even in present times, MMA personalities like Joe Rogan have endorsed the exercise. In one of the episodes of his podcast which aired back in 2020, Rogan told his guest  Greg Fitzsimmons that Hindu squat has become a vital part of his fitness regime under quarantine.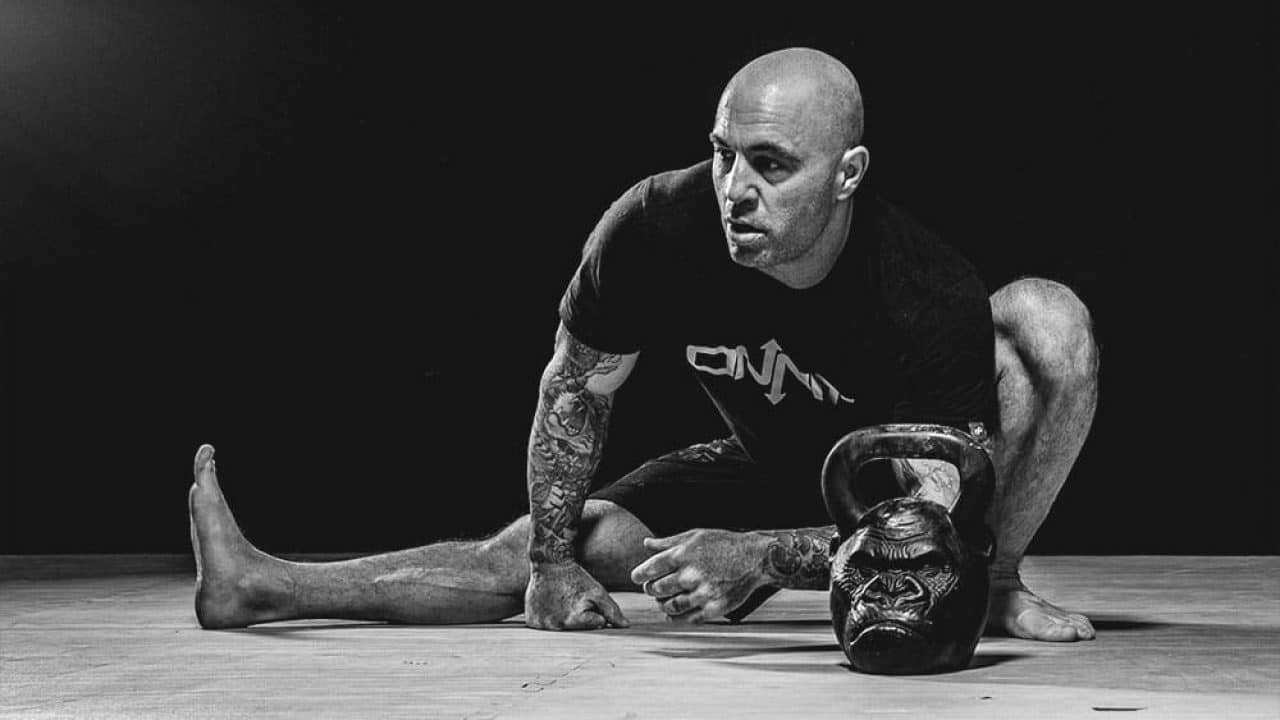 "You can get crazy cardio workouts just by doing lunges, switching steps, hindu squats," Rogan said at that time, "You can do sets of like 100. It's really pretty easy for the first 10, 15, 20… you get to 100 and your thighs are fucking burning. And then you can build them up. Some wrestlers would do them every day, like 500 Hindu squats every morning as part of their conditioning regimen." [H/T Menshealth.com]
How to perform a Hindu squat properly
Hindu squat, although a highly beneficial exercise, must be performed with proper form and technique to reap the rewards. Doing Hindu squats safely and correctly will not only reduce the risk of injuries but will also help build strength and improve knee health. However, if you have bad knees then extra precautions need to be taken or the exercise should be avoided.
To do a Hindu squat, follow these steps below:
Stand erect with your feet on shoulder width apart with a relaxed body.
Extend your arms straight in front at the chest level, look straight ahead and push your shoulder down and back
While inhaling, slowly lower your hips towards the floor, keeping your spine straight
As your lower your torso, lift your heels off the torso and move your arms behind your body
In the down position, tighten your core and touch your elevated heels with your arms while keeping a straight spine
Pause for a moment and then while exhaling, slowly raise your torso while putting your heels down
As you start to get up, slowly raise your arms and extend them in front to get back to the original starting posture
As a beginner, try to do 5-10 squats per set, and gradually increase the sets and reps as you progress. You can also try to start off the exercise by positioning your feet slightly wider than your shoulder for extra stability. To progressively overload the exercise, you can use light dumbbells or weighted vests to increase the difficulty.
Final words
Hindu squat is undoubtedly one of the most effective variations of the squat- from training your muscles and joints to help improve stability and cardio, the evergreen Indian exercise is a must-have for everyone's training regime and with proper execution of the exercise, the gains are plentiful.