UFC lightweight prospect Islam Makhachev is not happy seeing Michael Chandler get the title shot right after making his debut in the UFC at UFC 257.
Lightweight contenders Michael Chandler and Charles Oliveira are set to square off for the belt on May 15 at UFC 262. The fight to determine a new king at 155 pounds comes just after UFC President Dana White announced that Khabib Nurmagomedov was officially retired and he would not pursue a potential comeback to the cage.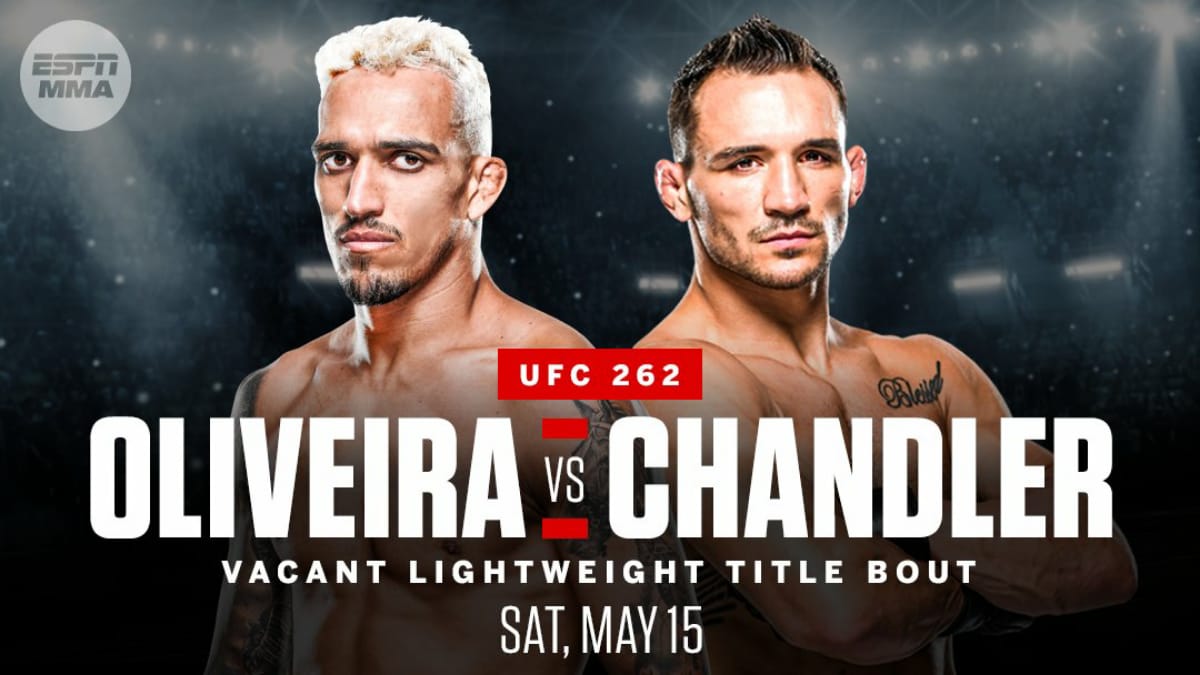 For Chandler, the opportunity comes just one fight into his UFC career after he inked a lucrative deal with the promotion following a long career spent with Bellator MMA where he was a multi-time lightweight champion. Chandler made an immediate impact in his debut, demolishing Dan Hooker in the first round at UFC 257 in January.
As for Oliveira, the former featherweight-turned-lightweight will look to build on his current eight-fight winning streak when he faces Chandler in May. The Brazilian initially declined a non-title fight against Chandler earlier this year, citing insufficient training time. Oliveira has run roughshod over his competition in the past eight fights, including a lopsided decision victory over former interim champion Tony Ferguson in his most recent outing.
Islam Makhachev isn't happy to see Chandler fight for the belt
It's a great fight on paper between two of the top-five ranked lightweights in the UFC, but somehow many fighters and fans including Islam Makhachev believe it's too soon for Chandler to climb up the ladder of a title shot before others.
Speaking to RT Sport, Makhachev criticized the Oliveira vs. Chandler matchup. In his opinion, the UFC should have booked Oliveira against either Gaethje or Poirier, instead.
"Honestly, I think Oliveira deserves it. He's got a good win streak, but I don't agree with Chandler being in there. He had one UFC fight and he hasn't been tested. That first fight ended quickly. I think Justin Gaethje or Dustin Poirier could've fought for the title. But the UFC always has their plans," Makhachev said.
Following his win over Drew Dober earlier this month, Makhachev called for a fight with longtime Nurmagomedov rival Tony Ferguson, but Ferguson instead was scheduled to face Beneil Dariush. With that fight off the table, Makhachev has now turned his attention to a man he was previously scheduled to face, former champion Rafael dos Anjos, but now RDA seems to have cooled on the idea, telling Makhachev he'd accept a fight with him if after he won he got a rematch with Khabib. For Makhachev, he's not sure what caused this change of tune.
"I don't know why his opinion changed so quickly," Makhachev told reporters after an Eagle Fighting Championship event (video and translation from RT Sport). "He won a fight and started acting differently. He was quiet when we had a fight scheduled. He got taken off the card and I asked for a replacement but the UFC said they'd give me a five-round main event then I quietly got on a plane to the U.S. without my team because I wanted that fight then I got sick and he had a fight and after that, he started talking differently."
"I don't know what's going on with the UFC matchmaking but I think that's what will end up happening," Makhachev said. "Most of the top-10 fighters are busy but I'm 90 percent sure they'll give me a top-10 guy"
Purchase the UFC merch here.
To bet on an MMA event click here