At UFC 267 Islam Makhachev extended his winning streak to 9 after he submitted the no.6 ranked lightweight contender, Dan Hooker in the very first round of their fight. The fight started with Islam taking Dan down and then controlling him for over a minute before advancing the position and then locking a perfect Kimura. With the proper advice from his corner which had Khabib in it, Islam Makhachev successfully completed the lock and Dan tapped out verbally. Islam Makhchev then went on to ask for a title shot.
Dan Hooker who hails from Auckland, Newzealand and trained alongside Israel Adesanya had huge support from his country and teammates. Prior to this fight, Israel Adesanya had predicted that his teammate Dan Hooker will defeat Islam at UFC 267. After the Fight Islam trolled Israel for picking Dan and asked him if he had lost any money on Dan.
@stylebender hey bro, how much you lose? 😀 pic.twitter.com/n2rKhZqWbG

— Makhachev Islam (@MAKHACHEVMMA) November 1, 2021
Hey bro, how much did you lose?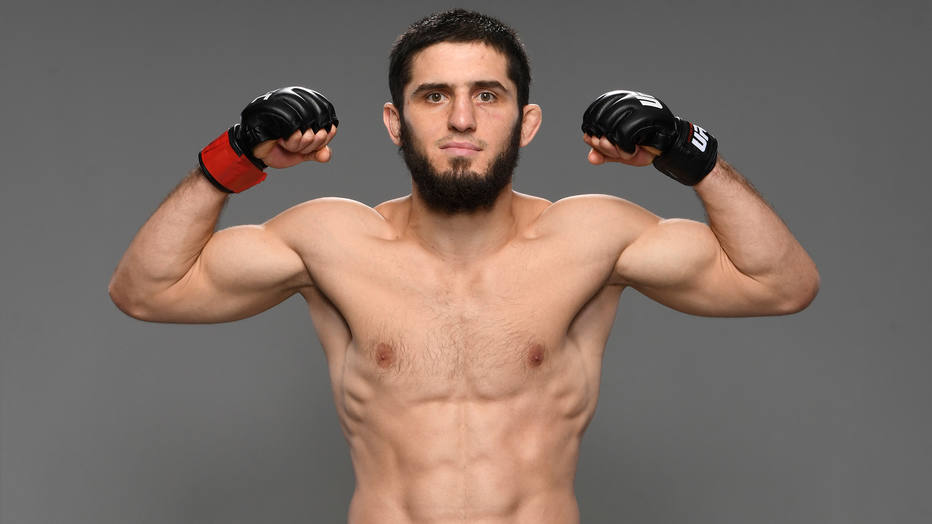 After getting the win Islam Makhachev showed his interest in fighting the winner between the current lightweight champion Charles Oliveira and the no.1 contender Dustin Poirier. Islam Makhachev also talked about Dan Hooker and how he planned his fight at UFC 267.
"I feel good because I show my level – I don't know how many minutes (it took)," Makhachev said at the UFC 267 post-fight news conference. "Now everybody going to talk like Hooker is an easy opponent, he don't have grappling or wrestling. Hooker is tough. He beat a lot of wrestling, grappling guy took. He beat Gilbert Burns, many guys. I think I deserve now. When (Michael) Chandler beat Hooker they give him title fight. Why not (me)? I am ready, too. I'm here not to beat 15 people and fight. I have nine fights (in a row now)."
"They have to give me chance," Makhachev said. "They have to give me chance."
Islam Makhachev is riding on a nine-fight winning streak and is standing right behind the champion of the division Charles Oliveira. The UFC lightweight champion Charles Oliveira will be taking on the no.1 contender of the division Dustin Poirier at UFC 269 which will be taking place in December. Charles is coming off a 2nd round KO win over Michael Chandler. Dustin Poirier is also on a great run as he comes off two back-to-back wins over Former champion Conor Mcgregor. It will be interesting to see how UFC handles the lightweight division which is easily the most stacked division in the UFC at the moment.
HIGHLIGHTS:
Islam Makhachev trolls Israel Adesanya
Islam Makhachev wants a title shot
Purchase the UFC merch here.
Click to Predict here.