UFC middleweight champion Israel Adesanya not only had to face his first career loss but also had to drop his plans to fight Jon Jones in a super-fight.
Adesanya (20-1 MMA, 9-1 UFC), the reigning middleweight champion, came up short in his bid to become a two-division titleholder last saturday when he fell short of light-heavyweight gold vs. Jan Blachowicz (28-8 MMA, 11-5 UFC) in the main event at the UFC Apex in Las Vegas.
Jones (26-1 MMA, 20-1 UFC), who has been feuding with Adesanya for more than a year, was watching the fight closely. He tweeted multiple times throughout and by the end, it appeared his interest in fighting Adesanya was gone (via Twitter):
Yeah never mind, that's not even worth my time

— BONY (@JonnyBones) March 7, 2021
If Adesanya had won, it would've launched him into superstar status and potentially put him on a collision course with Jones at heavyweight.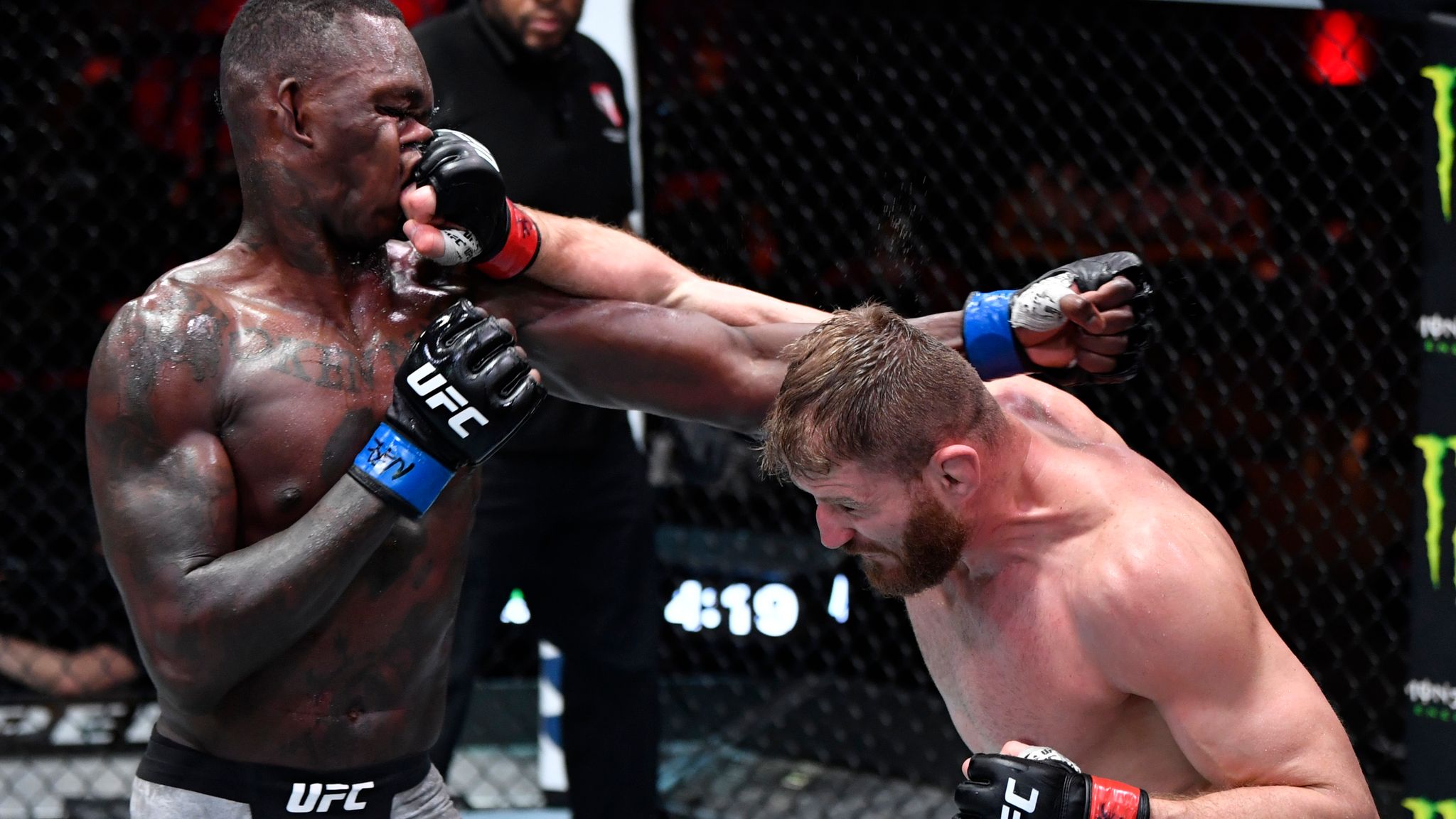 Blachowicz outpointed Adesanya via unanimous decision. But long before the scorecards were announced, Jones had written off his rival Adesanya's efforts on Twitter, where he's repeatedly sparred with "The Last Stylebender" over the past year.
Adesanya had talked up a showdown with Jones by year's end. But "Bones," who is expected to meet the winner of the UFC 260 title rematch between heavyweight champ Stipe Miocic and Francis Ngannou, scoffed at the idea after UFC 259's ending.
UFC president Dana White gave Adesanya his due props for stepping up and taking a shot at greatness. But as far as he's concerned with regards to the Jones super-fight, that ship has sailed.
"That's what this fight was all about," White said during his post-fight scrum. "This fight was, 'Is Israel gonna beat Jan and go on to superstardom and possibly fight Jon Jones at heavyweight?
"He's the middleweight champ. He doesn't get the light heavyweight title and he doesn't fight Jon Jones. But you know what? You can never hurt somebody for thinking big and trying to become great. He gave it a shot tonight and (it) didn't happen."
Israel Adesanya on his fight against Jon Jones
Following UFC 259, Adesanya spoke at the post-fight press conference about what's next for him. One of the questions posed to "The Last Stylebender" was whether or not he's still interested in a potential superfight with Jon. For the last few years, these two have been going after each other on social media, and fans have been anticipating a fight. However, following the loss to Blachowicz, Adesanya put it on the backburner. (h/t Chisanga Malata)
Israel Adesanya on a potential fight with Jon Jones:

"Never say never. Never say never.

"But right now, I'm going back down to 185 and getting my work done.

"But fuck that nigga anyway."#UFC259 pic.twitter.com/HQKqcKjnp2

— Chisanga Malata (@Chisanga_Malata) March 7, 2021
Adesanya said after the fight that he intends to return to the middleweight division to defend his title, while Jones appears poised to challenge the winner of the March 27 heavyweight title fight between Stipe Miocic and Francis Ngannou.
Purchase the UFC merch here.
To bet on an MMA event click here