UFC Middleweight champion Israel Adesanya is a Nigerian-born New Zealand MMA fighter who is now planning to move to America after his training partner and fellow UFC fighter Dan Hooker faced a lot of harassment from the NZ Government. Dan Hooker who fought at UFC 266 against Nasrat had to face a lot of issues during his fight camp and issue related to his fight visa. Israel revealed that the fight camp of Hooker was invaded by NZ police several times and things weren't looking great for him to travel to America for his fight. The Government was also not making the visa process easy and they made Dan wait till the very last moment.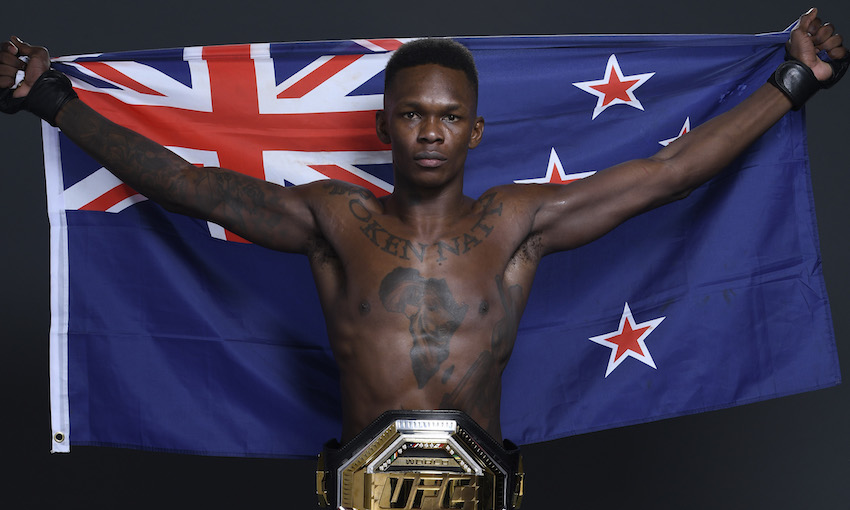 Israel Adesanya on in a Youtube video revealed all the things their City Kickboxing faced during the pandemic times. He stated that the NZ government is not giving enough attention to MMA as compared to other sports. During the pandemic times, NZ has made all the rules very rigid and tough times for people travelling. Dan Hooker after his previous fight with Chandler had to stay two weeks away from his family even after getting to NZ.
"You will never see me fight in New Zealand ever again," Adesanya said in a video he posted on YouTube (via NZ Herald). "All that money, they can get it from somewhere else. Their rugbys, their crickets, and all the others they're giving exemptions to, but you will never ever see me fight on these shores. That was one of my dreams, to headline a stadium in my backyard. That dream's dead in the water. That's just the way I feel right now… F**k these c***s, I don't respect them for what they are doing to my boy."
"The constant effort to stifle, to break up, to disrupt our team City Kickboxing from helping team captain Dan 'Hangman' get ready for his fight, that pi**ed me off the most. If it was me, I already know, they don't like me, the bureaucrats of this fu***** country… also, they are racists, some of them are fu***** racists, of course, they don't want a black boy representing New Zealand but you're doing this to Dan 'Hangman' Hooker… Dan drapes his country over his shoulders at the weigh-ins, on the walkout, he puts this country on his back."
Israel Adesanya plans to move to the USA
After facing harassment from the government, it looks like Adesanya and Hooker both have had enough and now are planning to change their homes and shift to the US.
"The way it's looking, I can't speak for my teammates, it's looking like stationing away from New Zealand. Our hand is forced," Hooker said after landing in America.
Israel Adesanya also posted a tweet in which he hinted at moving to the US.
#comingtoamerica pic.twitter.com/FTY3MHkdY9

— Israel Adesanya (@stylebender) September 26, 2021
In a Tweet tagged #ComingToAmerica, Israel Adesanya wrote "Cat's out the bag… I'm moving to America. When faced with obstacles, we adapt and overcome. I'm 32 and applying pressure like J Cole before I'm out the game. We built this legacy at City Kickboxing ourselves and the support of the people. No govt handouts or backing and became the number one winning gym on earth!"
"Four walls and a roof don't make a martial arts gym. The people who toil day in and day out make it what it is. So wherever those four walls and a roof is located, it'll still be City Kickboxing!!"
What do you guys think of this issue faced by Israel Adesanya and Dan Hooker? Israel Adesanya next fight in 2021 is very highly unlikely and most probably will take place early next year.
HIGHLIGHTS:
Israel Adesanya reveals the problems faced in New Zealand
Adesanya says he will never fight in NZ
Adesanya plans to move out of NZ to America
Purchase the UFC merch here.
Click to Predict here.