UFC middleweight champion Israel Adesanya says his dream fight with former light-heavyweight Jon Jones will 100 percent happen.
Former UFC-lightweight champion Jon Jones and current UFC middleweight champion Israel Adesanya have been rivals of each other for quite a long time. Israel Adesanya moved up a weight class and faced Jan Błachowicz for the UFC Light Heavyweight Championship on 6 March 2021, headlining UFC 259. At the weight-ins, Adesanya weighed 200 pounds, five pounds away from the light heavyweight limit. He lost the fight via unanimous decision, marking the first time he has been defeated in MMA. If he would have won the fight he could have got his dream fight against Jon Jones.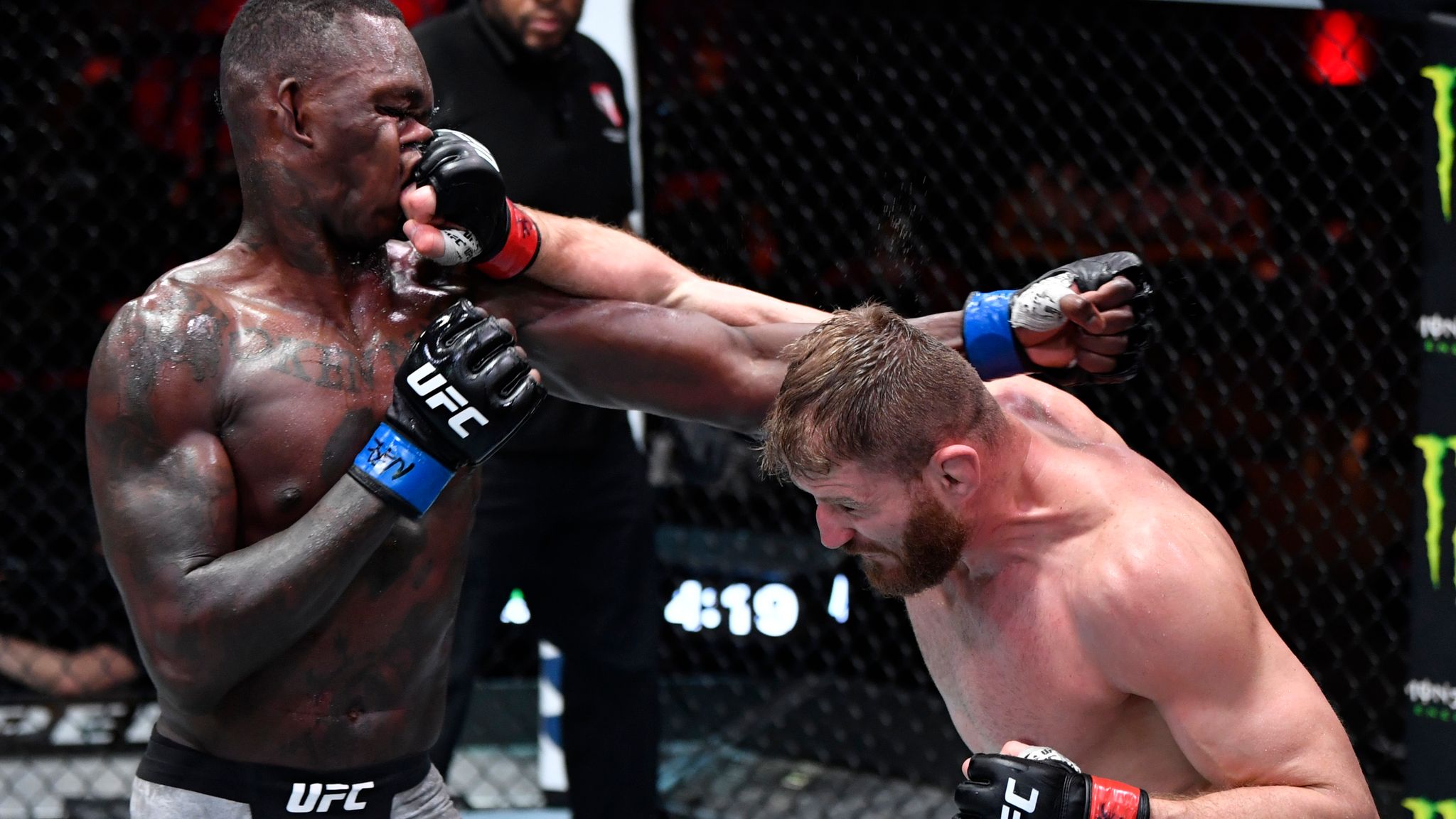 After his loss to Jan Blachowicz, Jon Jone stated that now he has no interests left in the Adesanya fight.
"Yeah never mind, that's not even worth my time"
"Give it up to the coach, we've all seen your cards, your boy has almost no take-down defense or offense off his back. Now you're just being a cloud trout, if you would honestly send him in there against a 260lb wrestler after that last performance, you don't care about his well being"
In a recent interview, Israel Adesanya revealed that he still has his hopes for Jon Jones's fight, and instead he is 100 percent sure that the fight will someday take place.
"I don't think we're ever going to see Jon Jones fight at heavyweight," Adesanya said. F*ck, he's been saying this since 2013. You either get it done or you don't… For me, I jumped up [a division] within three years of [being with] the company. I jumped into the division ahead of me. The guys up there respect me — even the champion up there gave me my props. So yeah, I just think it's not something that anyone can do. And he's getting fat for no reason now."
Despite all the hurdles in the way of a potential Israel Adesanya vs. Jon Jones fight, Adesanya says he believes they will fight one day.
"The story's not told yet, Ariel," Adesanya told Ariel Helwani on MMAFighting's The MMA Hour. "The story's still out there."
"I see it. I see it 100 percent," Adesanya concluded. "But that's the thing. You've got to know when to hold them, you've got to know when to fold them, and the song is not over yet. So stay tuned. We'll fight one day. I don't know where or how it's going to happen. I just have an idea of what's going to happen. But yeah, see if he moves up in weight first. See if he moves up in weight first and deals with these guys there. I think he can, but does he think he can?"
Purchase the UFC merch here.
Click to Predict here.
Download the Fanatics Fantasy MMA app here.