UFC middleweight champion Israel Adesanya is targeted to defend his title against the no.1 contender and the former middleweight champion Robert Whittaker at UFC 271 in February. Israel Adesanya will be making his fourth title defense when he faces Robert Whittaker, the same guy from whom he took the belt off. Israel Adesanya won the UFC middleweight championship against Robert Whittaker when they fought at UFC 243. Israel knocked Robert down in the first round and then went on to finish Robert by a left hook in the second round. Israel since then has defended his title three times against top middleweight contenders which include Yoel Romero, Paulo Costa, and Marvin Vettori.
Now according to the latest reports, UFC is targeting to book this rematch for UFC's card in February and the event will be UFC 271. MMA Fighting was the first to confirm the news. UFC president Dana White has mentioned this fight on several occasions and has stated that this rematch is definitely happening considering the scenario of the middleweight division. Previously in an interview, Dana White said that UFC is preparing for this fight and wants to set up the fight in January.
"That's a fight we want to make, so we're working on it," White said. "I will get that done. That's what we're working on – we're working on January."
"You know what sucks? With everything that's going on right now, when you think about that fight, that fight should be done over there (in Australia or New Zealand). But that ain't going to happen.
"Listen, I don't like to be all cocky and sh*t, but we will do everything in our power to get that stuff worked out."
The plans are now changed for the UFC as they have set up the heavyweight championship match between Ciryl Gane and the champ Francis Ngannou for UFC 270 event taking place in January.
Israel Adesanya is coming off a decision win over Marvin Vettori in their rematch. Prior to that, he faced his first MMA loss against Jan Blachowicz when he stepped to the light-heavyweight division to fulfil his dream of becoming a double-champ. Jan Blachowicz defeated Israel by decision. He is pretty confident that he will be defeating Robert Whittaker in their rematch.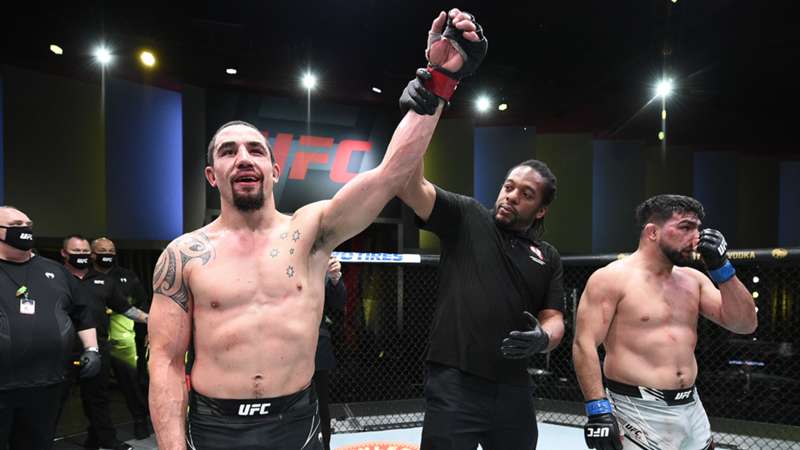 Robert Whittaker on the other hand has been pretty active after losing his belt to Israel. He has gone on to defeat many top fighters in the middleweight division. He has secured wins over Darren Till, Jared Cannonier, Kelvin Gastelum. Robert Whittaker has been very determined to get his belt back and is working hard for it.
HIGHLIGHTS:
Israel Adesanya vs Robert Whittaker set for UFC 271
Purchase the UFC merch here.
Click to Predict here