For the past few months, a majority of the boxing community has looked at Jake Paul as a disrespect to the sport of boxing. But, the YouTuber-turned-professional pugilist has aimed at Vitor Belfort, saying that the former UFC champion has disrespected the sport.
Belfort, the former UFC Light Heavyweight champion and a veteran mixed martial artist, made his return to boxing after fifteen years against former undisputed Cruiserweight and Heavyweight titlist Evander Holyfield.
Holyfield shouldn't be fighting somebody that's in there early 40: Jake Paul
Belfort was originally slated to square off against Oscar De a Hoya, but after the 'Golden Boy' contracted COVID-19, he pulled out from the bout and 'The Phenom' stepped inside the squared circle against Holyfield on 11th September.
The fight, which was part of a Triller event at the Seminole Hard Rock Hotel & Casino in Hollywood, Florida, saw the Brazillian marking a first round TKO win over Holyfield, winning his first exhibition boxing bout.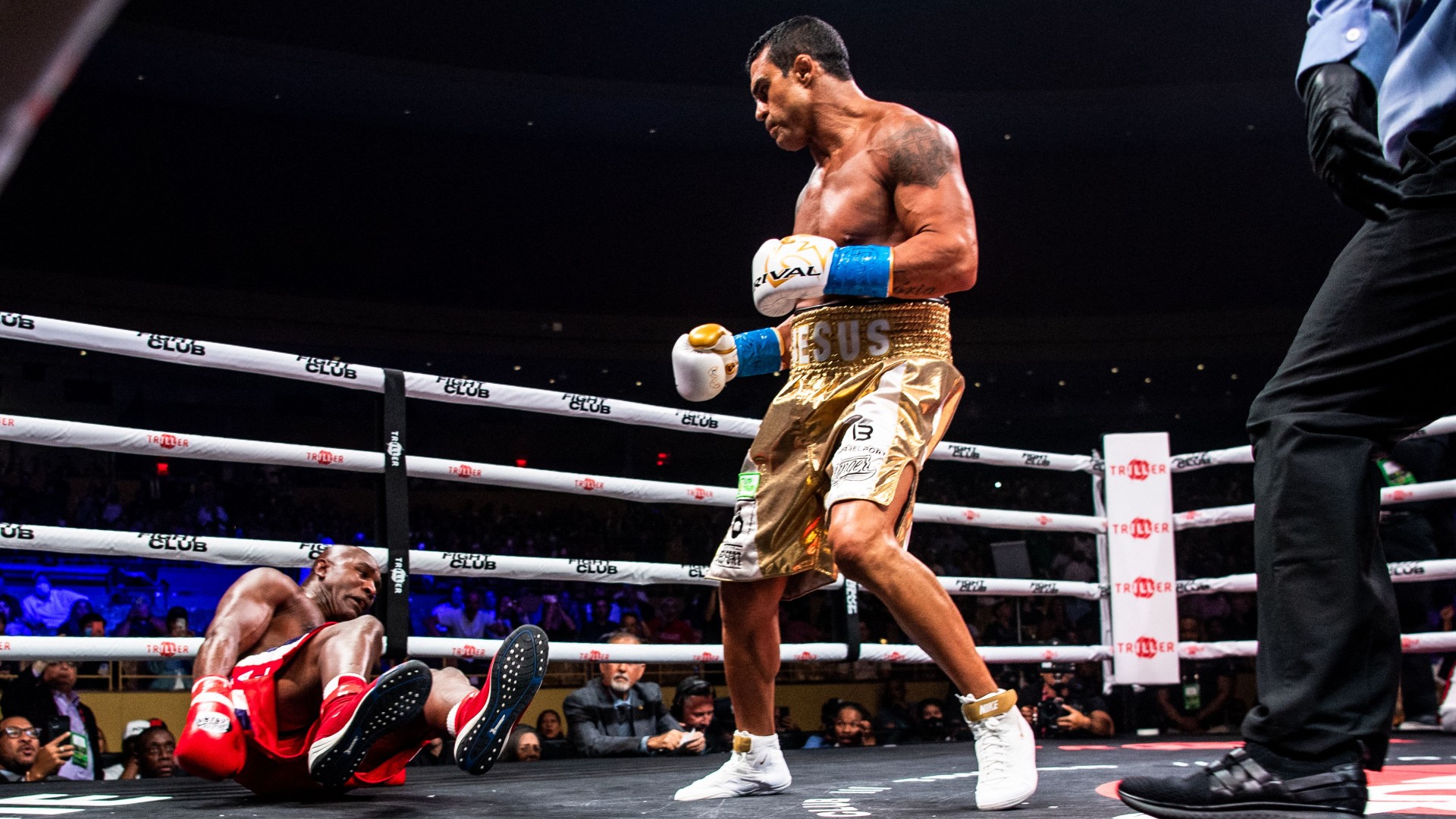 Meanwhile, Jake Paul feels Belfort, who is 44 years of age, disrespected boxing for accepting the fight against Holyfield, a former rival of Mike Tyson, who is now 58 years of age.
"Look, he beat up an old man. He disrespected the sport of boxing in my opinion," Jake told Ariel Helwani, "Holyfield is a legend, but he shouldn't be fighting somebody that's in there early 40s. It should be Mike Tyson vs. Holyfield or something like that. It was just sad to see, the whole entire thing."
"I mean, it's a bit ridiculous. I mean, there's better people out there. I mean, like you were saying, Vitor is not that big of a name. He just isn't. He's not even as big of a name as Tyron [Woodley]. So I'm trying to get bigger with each one of these fights. I'm trying to have more of a challenge. And I think Vitor is a lot easier of a fight than Tyron. He's older, he's on steroids, and such. But that doesn't really excite me that much. The money excites me. If they would put the money into a bank account, an escrow account and show proof, then maybe that's where the conversation could start. But it's not as big of a fight as the 10 other people that are calling me out or that even we're already talking to," added Jake. [H/T MMA News]
Do you agree with Jake Paul's opinion on Vitor Belfort? Let us know in the comments.
Purchase the UFC merch here.
Click to Predict here.
Download the Fanatics Fantasy MMA app here.