Middleweight contender Jared Cannonier is recovering from arm surgery and wants to return as soon as possible and wants to fight for the no.1 contender spot.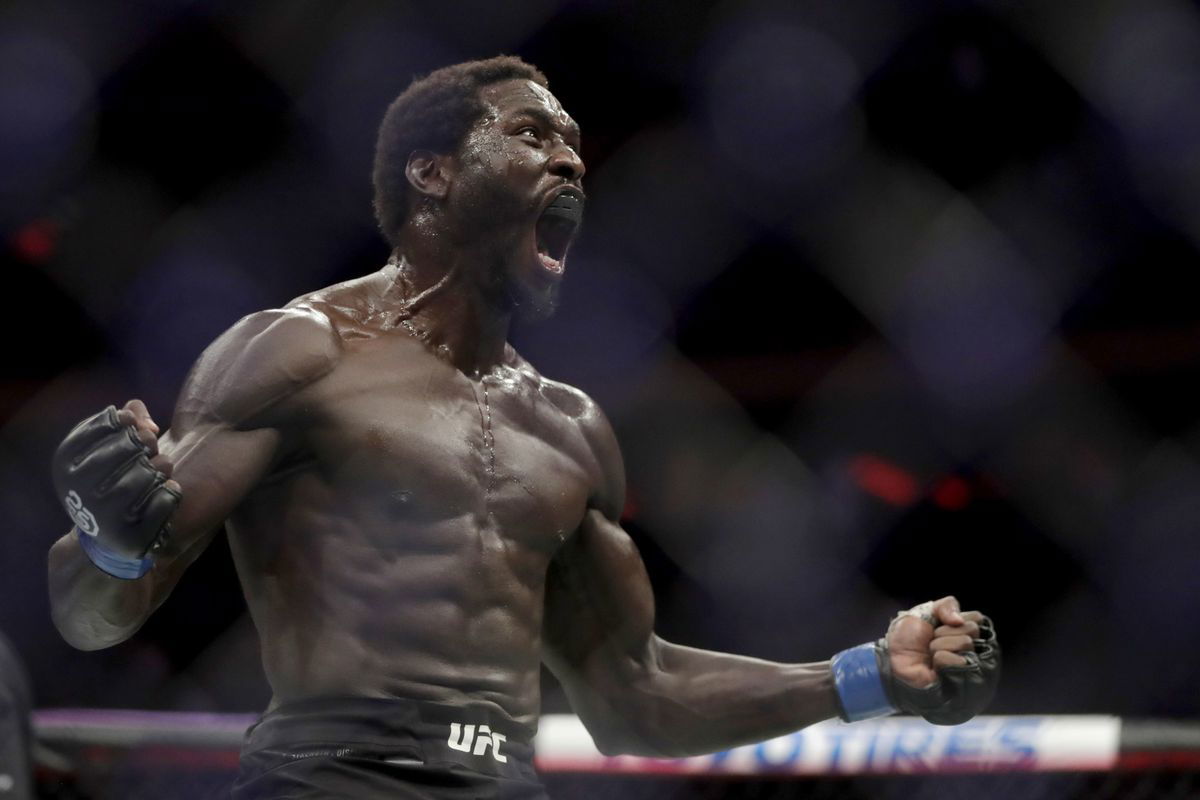 Cannonier is currently recovering from arm surgery after breaking it during his unanimous decision defeat to Robert Whittaker at UFC 254 last month. It was his first defeat since moving down to middleweight and halted what would have been a guaranteed title shot at current champion Israel Adesanya had he came out on top.
While speaking to MMAjunkie.com Jared said "Initially, I knew I had messed up by the way I blocked the kick by extending my frame – by framing out," Cannonier said. "I took all the kick in that one arm. At first, I thought to myself, 'You can't do that, that's how you break your arm.' I opened and closed my hand and felt the movement in there. It pretty much confirmed what happened."
Standing in front of one of the best 185-pound fighters in the world with a broken arm is less than ideal. However, Jared didn't have too much time to dwell on the problem. Most fighters don't prepare to fight with broken bones, so Cannonier refocused on the task in front of him.
"It was like microseconds of an assessment, after that it was, 'All right, what can I do to get this win?'" Jared said. "For me, I think the big problem was I'm accustomed to using my hands a lot and using both hands in conjunction with each other. … I wasn't just going to let the man win because I got a boo-boo on my arm."
Jared named some fighters he would love to fight when he returns
Regardless of when he makes the walk again, Cannonier thinks he'll pick up where he left off: A No. 1 contender fight.
"I expect when I come back to be in a position right where I was," Jared said. "You know what I'm saying? Right where I left off, one more fight earns me a title shot. Again, that's the goal, to get that title belt. That belts going to be mine. This is only a bump in the road – a speed bump that I went over a little too fast maybe."
As for matchups, there are several different options. Jared Cannonier's speedy ascent up the UFC's 185-pound ladder has opened the doors for numerous fresh top-10 matchups.
"Of course (Paulo) Costa, Darren Till, all those guys – all those top 10 guys who are making moves to get into the position to get a shot at the title," Cannonier said. "As you said, Darren Till (or) (Derek) Brunson. Uriah Hall is in there. He just had a pretty good win. I just saw he's been scheduled to fight Chris Weidman. That's definitely a fight that will get him there. It will definitely get Weidman back in the direction of the title, as well. So, there are a lot of things happening. Unfortunately, I'm in the position I am where I have to take a step back yet again. Luckily, this isn't going to be as long of a recovery.
"… When I get back, it's going to be a better version of what you guys saw and could've potentially seen on Oct. 24. I'm only excited about what's going to happen in the future, but again, in the present, I do everything I have to do to make that happen."
Purchase the UFC merch here.
ALSO READ:
Arjan Bhullar interested in taking on "Buchecha" after Brandon Vera