Three years ago, Javon Walton made prominence for his role as the child drug-dealer Ashtray in the popular HBO teen drama series Euphoria. The 15-year-old had already earned accolades and created a fanbase for his superb acting skills, but what the internet wasn't aware of was, Javon's skills extend further from the camera, and onto the squared circle as well as the spring floor, as the teenager is a state champion in both boxing and gymnastics!
A future Olympian and silver screen prodigy, Javon Walton can do it all 
Hailing from the state of Georgia, Javon Walton showed potential right from his nascent years. When he was just eight, Javon qualified for the Junior Olympics in boxing. Three years later, he was the only kid in Georgia to have become state champion in both boxing as well as gymnastics. Nicknamed "Wanna", Javon is 5'1″ tall, weighs 110 lbs (50kgs), and is training to make the cut for the upcoming 2024 Summer Olympic Games in Paris.
 

View this post on Instagram

 
However, what's incredible about Javon's rise to the acting industry is, he had never imagined pursuing a career in acting. But things changed when the kid appeared on The Steve Harvey Show in October 2017, showing some of his sparring skills. However, what caught the prying eyes was Javon's charisma in front of the camera, and just six months later, he appeared in an Under Armour commercial right beside none other than Dwayne "The Rock" Johnson.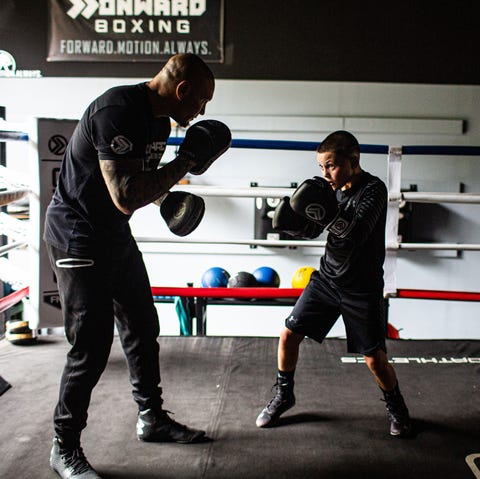 While prepping to become a future Olympian boxer under the mentorship of his father training with his father and coach DJ Walton at their family-owned Onward boxing gym in Braselton, Georgia, Javon landed his role as Ashtray in Euphoria, followed by a lead role at the Amazon Prime Video streaming series Utopia as Grant Bishop.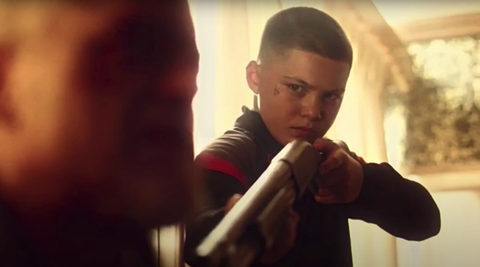 On top of that, Javon has been confirmed to star in the third season of the Netflix original series The Umbrella Academy, as well as in the upcoming superhero movie Samaritan, alongside the legendary Sylvester Stallone.
Highlights:
Euphoria actor Javon Walton is a state champion in both boxing and gymnastics and is a future Olympian in the making
The 15-year-old has also landed roles in The Umbrella Academy and alongside Sylvester Stallone in the upcoming movie Samaritan
Purchase the UFC merch here.
Click to Predict here