UFC featherweight brawler, Jeremy Stephens has parted ways with the promotion after spending 14 years with the UFC and fighting 24 fights in the octagon. He has always been a top featherweight fighter and has fought many amazing fights in the UFC. He is one of the best Knockout artists to have fought in the lower-weight classes. He has competed in the featherweight and the lightweight division of the UFC. In his 34 fight UFC career, he has won 15 fights and lost 18 of them. UFC officials revealed this information to the MMA media on Thursday.
Jeremy Stephens UFC RUN
Jeremy Stephens made his UFC debut against veteran Din Thomas at UFC 71 on May 26, 2007. He lost this fight via submission. In his second fight with the promotion, he fought Diego Saraiva at UFC 76. The brought in his first UFC win as he won the fight via unanimous decision. Jeremy then scored his second win inside the Octagon after beating Cole Miller via second-round TKO at UFC Fight Night 12.
He has faced lots of ups and downs in his UFC career. One of the early fights in his UFC career which raised his stock was against future UFC lightweight champion Rafael Dos Anjos. He was out-grappled in the first two rounds of the fight but then he came out swinging in the third round and eventually knocked out Rafael.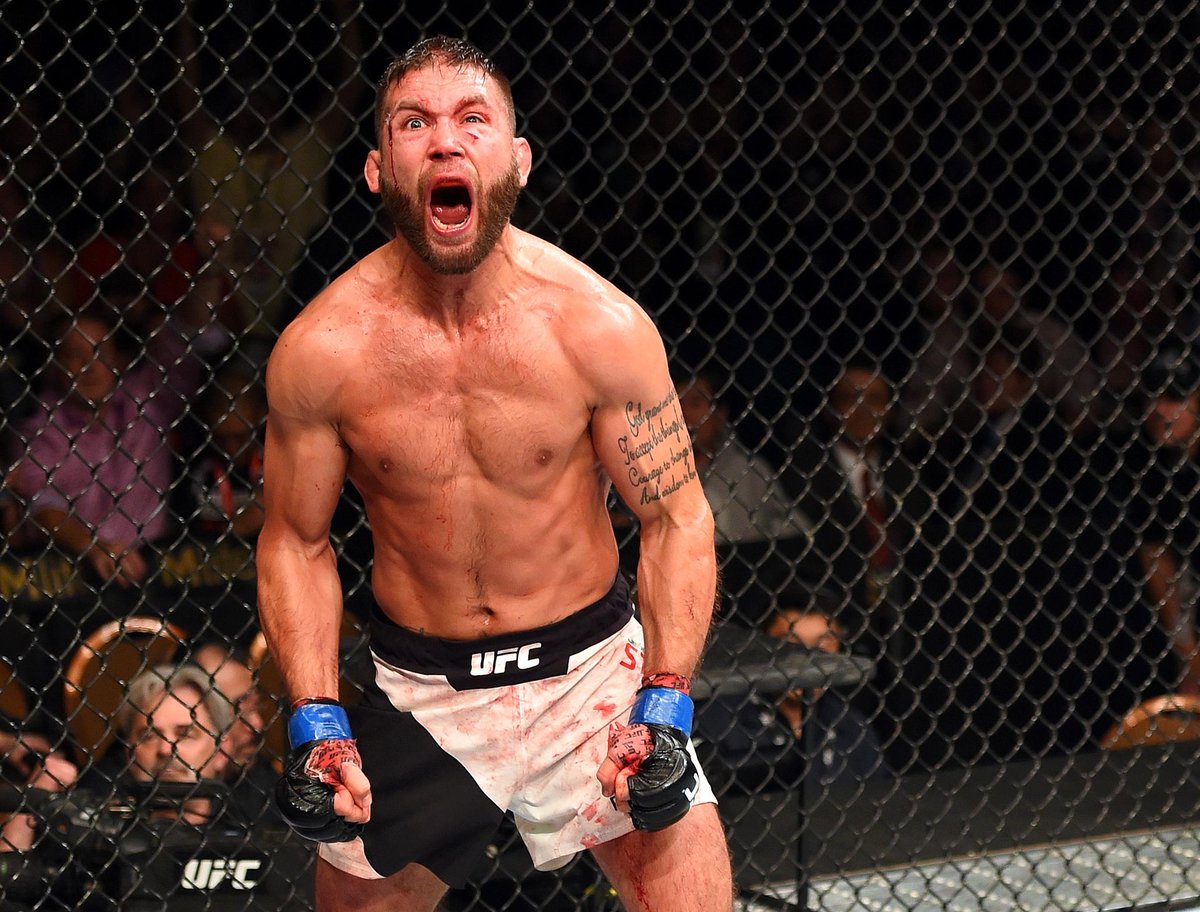 In his UFC career, he has faced issues with weight cutting and has missed weight a few times. In his early UFC, a career he fought in the lightweight division but then managed weight and decided to go down to the featherweight category. Stephens made his Featherweight debut against promotional newcomer Estevan Payan on May 25, 2013, at UFC 160. He won the bloody fight via unanimous decision.
Jeremy Stephens has been on a long losing streak for past years. He hasn't won a single fight in his last 6 UFC appearances. It all started after his loss against Jose Aldo. Jeremy Stephens then lost a back-to-back decision against Zabit and Yair. Jeremy Stephens then lost a fight via TKO against Calvin Kattar.
Stephens was anticipated to return to the lightweight division for the first one since 2012 against Drakkar Klose at UFC on ESPN 22. But unfortunately, the fight was scrapped as Klose sustained an injury after being pushed by Jeremy during their pre-fight face-off.
In his last fight, Stephens faced Mateusz Gamrot on July 17, 2021, at UFC on ESPN: Makhachev vs. Moises. He lost the fight via submission in round one. He was very disappointed after that performance and that extended his losing streak to 5.
According to the latest reports, Stephens is about to sign a deal with PFL.
HIGHLIGHTS:
Jeremy Stephens is no longer in the UFC
Jeremy Stephens finalizing a deal with PFL
Purchase the UFC merch here.
Click to Predict here