Former UFC women's strawweight champion Joanna Jedrzejczyk says that she is ready to make her come back in August but is not interested in the fight with Marina Rodriguez.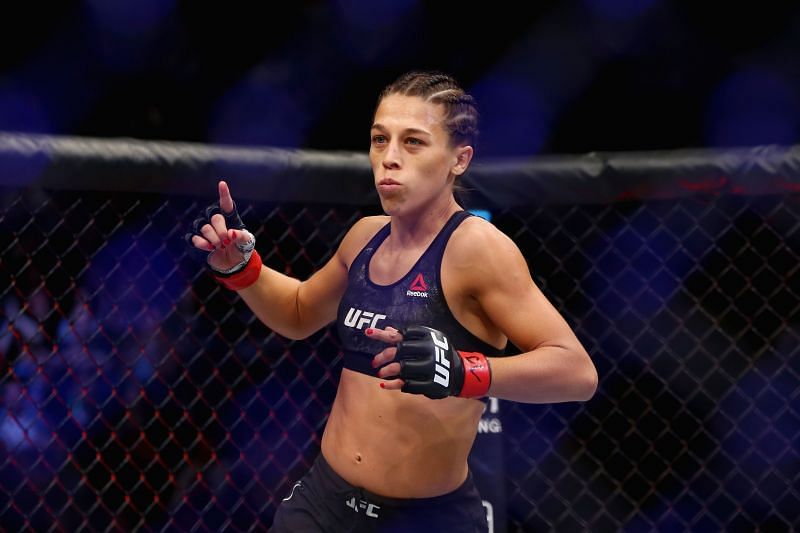 Joanna is regarded as one of the best female fighters in the UFC. Her title reign in the strawweight division is legendary. But since losing her belt to Rose Namajunas she had faced a huge fall in her career. But still, she is at the top of her game and keeps getting better and better every fight.
Joanna Jedrzejczyk talks about Rose Namajunas
Since Rose Namajunas has become the champion for the second time in her career there have been talks about her third fight with Jedrzejczyk. In a recent interview, Joanna has talked about her future in the UFC and when she wants to come back, and whom she wants to fight.
"I really don't know," she said when asked about a rematching either fighter. "It's up to Dana, the matchmakers, Rose Namajunas, she's the champ right now. It depends on how long her break is going to be from fighting. She deserves all the best and to enjoy the moment as much as she can.
"I see myself stepping into the Octagon at the earliest; end of August, beginning of September. We'll be ready. It's soon – around the corner. In two weeks I fly back to the states to American Top Team. I can't wait to get back and put in the work. Let's see what's going to happen."
Joanna Jedrzejczyk not interested to fight Marina Rodriguez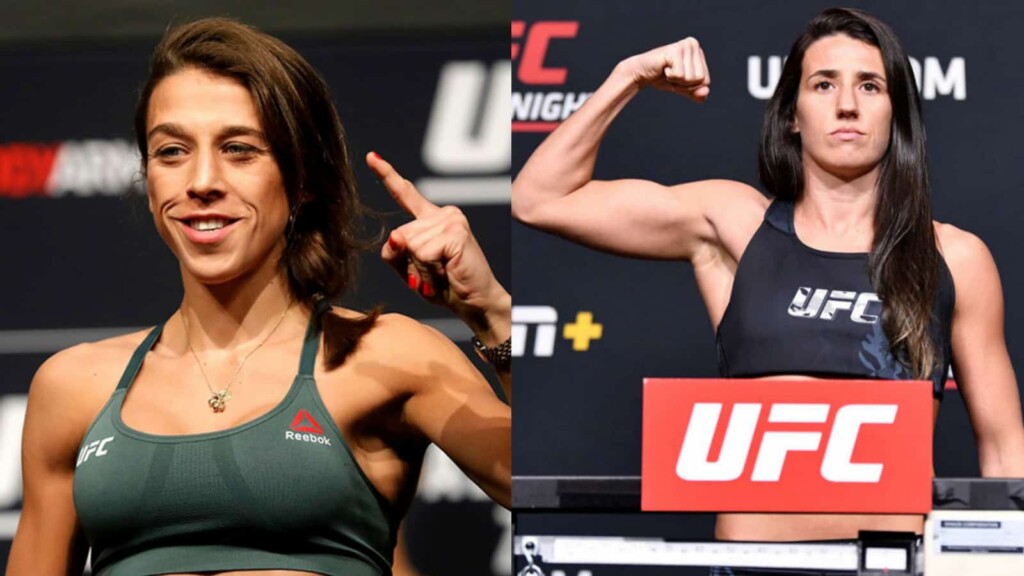 Marina Rodriguez outworked Waterson to a unanimous decision at UFC on ESPN 24 and after the fight, she called out Joanna Jedrzejczyk for her next challenge.
"I would like to fight a couple more times this year," Rodriguez told MMA Junkie through an interpreter at the UFC on ESPN 24 post-event news conference. "Hoping a top-three opponent next time around. Yan (Xiaonan) is fighting (Carla) Esparza now. If she wins, that could be a very good fight. Esparza I fought already, and quite recently, so it's not a fight I'm very excited to do. Maybe one of us gets the belt and we can fight again. Joanna (Jedrzejczyk) is a fight that I've always been looking forward (to) and I think the fans are, too. If she's back and considering fighting again, I would be more than willing to fight her."
Now Jedrzejczyk has replied to her call out saying she is definitely not interested in a fight against Marina Rodriguez.
"I'm not interested. No, [I didn't see Rodriguez's fight]," Jedrzejczyk said. "I can't tell much (laughs). Happy for her. I know Michelle Waterson, I love her. I like her so, so much. We fought each other but I like Michelle Waterson. She's such a cool, nice human being. But you know, I'm happy for Rodriguez. She fought with one of the best and I'm just happy, wish her all the best. Maybe we're gonna see each other, I don't know. I'm not planning. I'm focused on my goals, my targets."
Purchase the UFC merch here.
Click to Predict here.
Download the Fanatics Fantasy MMA app here.