UFC Commentator and podcast host Joe Rogan recently opened up about the backlash which he sometimes receives for his commentary in the UFC. Joe Rogan is arguably one of the best commentators of the UFC and more than that he is a true MMA enthusiast who promotes the sport of MMA and especially the UFC on all levels. He has always recognized raw talents and made some of the underrated fighters come under the limelight. Even after years of work for the UFC he is still consistently criticized by the fans for his commentary.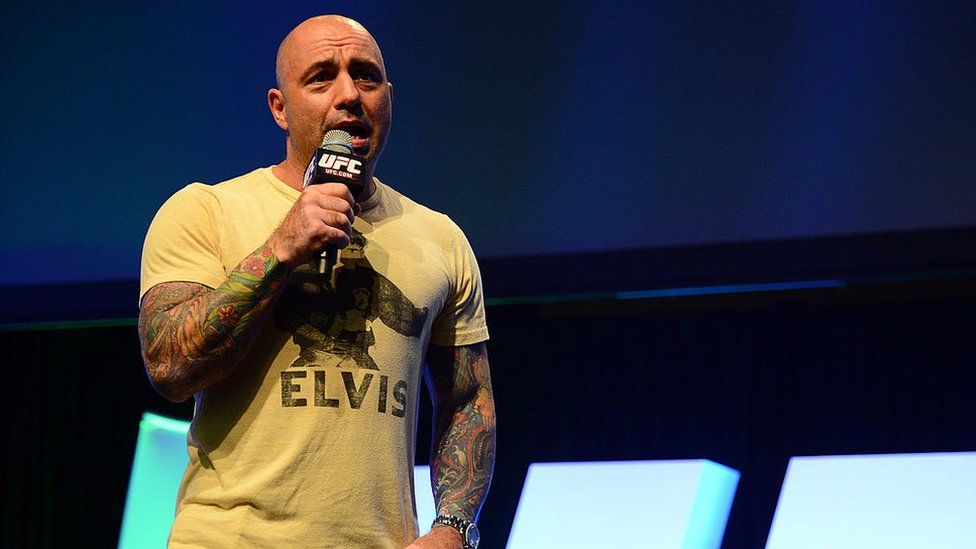 His 'Joe Rogan Experience' podcast is widely famous over the world and has a huge following. Though he keeps getting in trouble for his statements in his podcast, all these obstacles don't slow him down and he keeps on sharing his honest opinions.
In his recent Podcast with guest Brian Simpson, Joe Rogan was asked how he feels about the criticism he receives for his commentary and when fans call him biased.
Joe Rogan was pretty vocal about this topic, as he expressed his honest views on this topic and stated that he tries his level best to be non-biased which he feels that he is never biased and he tries to give equal importance to the fighters.
"I try to be very fair, always, with my commentary, and I'm also very respectful," Rogan told Simpson. "Like, even if you think that my commentary was biased or one way or another, you'll never think I'm disrespectful."
According to Joe, he feels that he is always fair, and though there might be some issues in his commentary he stated that he is never disrespectful towards any of these fighters.
Joe Rogan precisely talked about a recent incident during the UFC 269 event, when Priscila Cachoeira was caught in a rear-naked choke and she tried to eye poke her opponent Gillian Robertson. Joe said that in such cases he never tries to hide his honest views in such incidents and he lays out those points honestly and fairly.
"She was trying to gouge Gillian Robertson's eye out," Rogan said. "She had a rear-naked choke, and this girl Cachoeira stuck her thumb deep into her eyeball. … That's horrible. That I would be disrespectful to."
What do you guys think of Joe Rogan's Commentary?
HIGHLIGHTS:
Joe Rogan talks about the Criticism he receives
Purchase the UFC merch here.
Click to Predict here