Former UFC light-heavyweight champion Jon Jones, who is now making his way up to the heavyweight division seems to have been bulking up good.
Jones has been bulking up for the better part of the past year in preparation for a planned move up to the UFC heavyweight division. Though he fought his entire MMA career up to this point at 205lbs, Jones has apparently had no trouble putting on the weight as he steps up to the UFC's heaviest weight division.
In February, Jones posted a video of himself hitting pads with striking coach Mike Winkeljohn when he weighed in at 252lbs. Some fans felt that Jones looked slow at that weight, but he fired back saying he was still getting into shape. Then in March, Jones posted an update saying he was weighed in around 245lbs.
But now in recent Instagram story Jon said that he is about 255 pounds at the moment which is just 10 pounds below the heavyweight limit of 265 pounds. This means Jon Jones is literally the heaviest he has ever been in his fighting career.
In an Instagram story posted this weekend, he poked fun at his daughters for losing a race to a 255lbs man who had his boots on.
Naturally, the Heavyweight division is an entirely different beast with fighters weighing anywhere between 250 and 265 pounds and higher come fight night. But Bones has been putting in the work to get his physique up to par by adding a lot of size and muscle. Plus, he was already a big Light Heavyweight so his strength will only increase and come into play come fight night.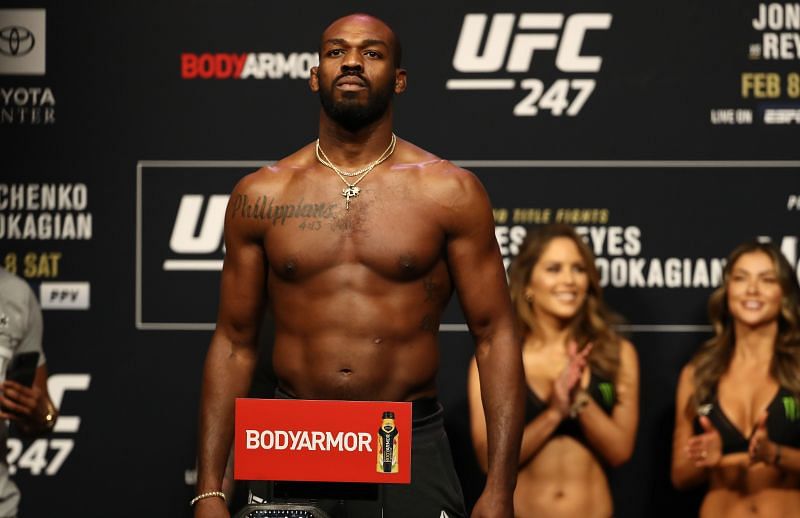 Jones, a former light heavyweight champ, vacated that title in 2020 so he could move up to heavyweight. When Francis Ngannou (16-3 MMA, 11-2 UFC) knocked out Stipe Miocic (20-4 MMA, 14-4 UFC) to win the heavyweight belt at UFC 260, much of the talk turned to the potential for Ngannou vs. Jones later this year.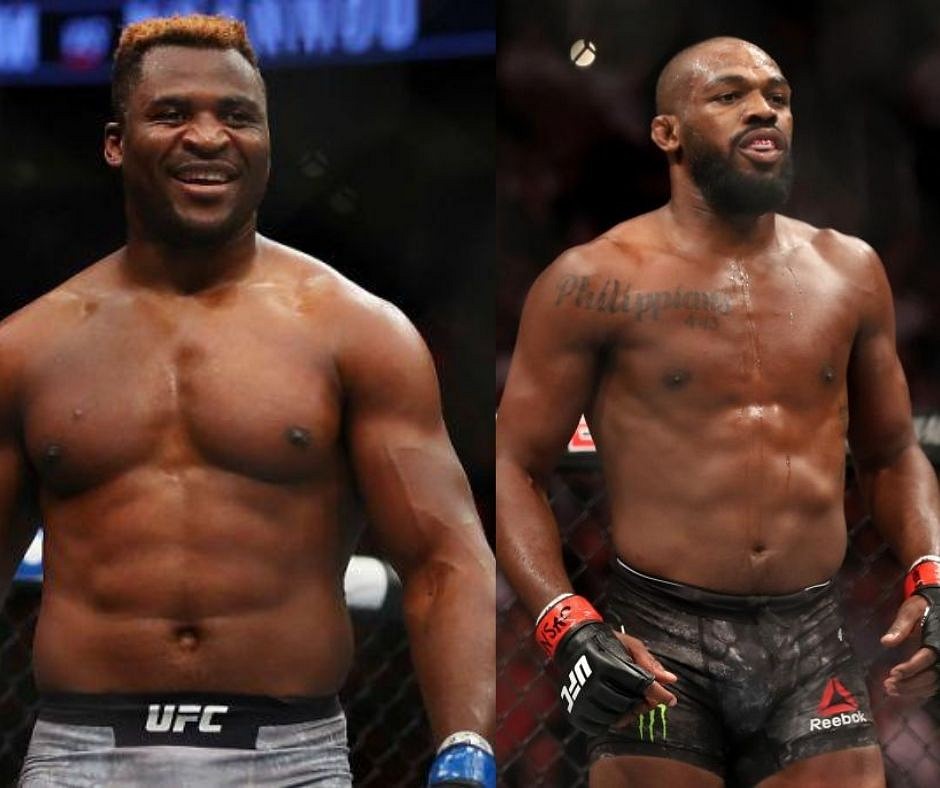 Following Ngannou's win over Miocic, Jon tweeted "show me the money," indicating that he wants to be suitably compensated for a potential superfight with Ngannou. Just few days back, Jonny Bones said he told Hunter Campbell, the UFC's executive vice president and chief business officer, that a payday between $8 million and $10 million for a heavyweight title fight "would be way too low."
It is a very fragile situation going on between the UFC and Jonny Bones as he has also requested to UFC to release him if they aren't willling to pay him more.
Purchase the UFC merch here.
To bet on an MMA event click here.