Former UFC light-heavyweight champion Jon 'Bones' Jones gives his bold prediction for UFC 259 matchup between Israel Adesanya and Jan Blachowicz.
A champion vs. champion fight is about to down when reigning as UFC middleweight champion Israel Adesanya will try to become a two-division champion when he will challenge  Jan Blachowicz for his Light-heavyweight championship at UFC 259.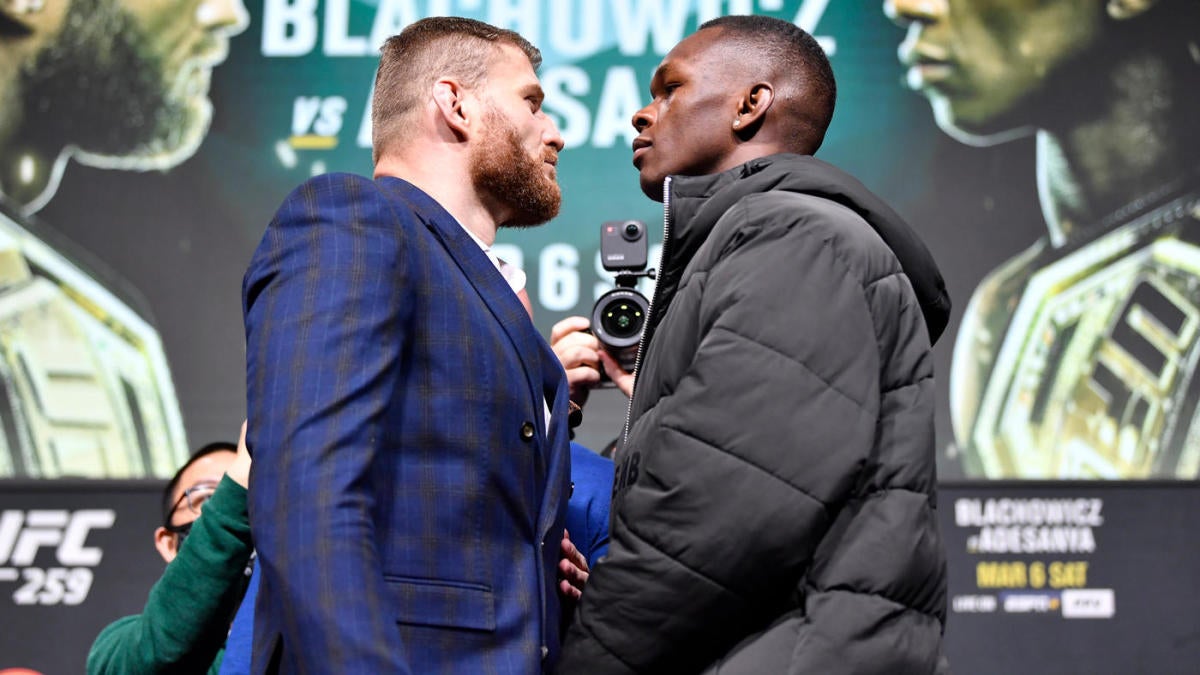 Blachowicz will look to make his first 205-pound title defense a good one after capturing the belt that was vacated by Jon Jones in August. The Polish fighter upset noted favorite Dominick Reyes with a second-round knockout at UFC 253 on Sept. 26, putting UFC gold around his waist for the first time at age 36.
The reigning 185-pound king has teased the idea of moving up for more than a year, but many believed it would be for a super fight against 'Jonny Bones'. That won't be the case, as he will instead challenge Blachowicz after earning victories in a pair of title defenses in 2020 against Yoel Romero and Paulo Costa.
Jon Jones predicts UFC 259
Two-time undisputed UFC champion Jon Jones tweeted—and then quickly deleted—how he expects the UFC 259 superfight main event between reigning light heavyweight titleholder Jan Blachowicz and middleweight champion Israel Adesanya will unfold, writing simply, "Jan by KO."
Jon Jones is predicting Jan Blachowicz to defeat Israel Adesanya via knockout 👀 #UFC259 pic.twitter.com/BPXRWUyQnB

— Chamatkar Sandhu (@SandhuMMA) March 5, 2021
Adesanya is attempting to become just the fifth champion to hold titles in two divisions simultaneously when he jumps up to 205 pounds on Saturday. He has been in a long-running feud with Jones and it was once thought that Adesanya's light heavyweight move would result in an inevitable in-cage clash with Jones, but he is currently working on his jump up a division to heavyweight.
It hasn't always been cordial between Jon and Blachowicz either. The Polish star called for a shot at him after defeating Dominick Reyes at UFC 253 in September to claim a vacant light heavyweight crown. Blachowicz has also said that he thinks Jones's heavyweight move may have been motivated by him not wanting to face Blachowicz and suggested that somewhere down the road he may chase down Jones at heavyweight.
It's a very intriguing matchup if compared to both of their resumes, it's gonna be an amazing fight for sure and could be just a standup war between them as both of them prefer striking.
Jones has said multiple times that he's not so concerned about the Adesanya fight and certainly isn't chasing it. But that doesn't mean he still doesn't like to poke fun at his rival, which is exactly what
Purchase the UFC merch here.
To bet on an MMA event click here