UFC welterweight contender Jorge Masvidal has revealed his plan for his fight against Leon Edwards which takes place at UFC 269 in December. UFC 269 will take place on December 11, 2021, at T-Mobile Arena in Paradise, Nevada, part of the Las Vegas Metropolitan Area, United States. A UFC Lightweight Championship fight between current champion Charles Oliveira and former interim champion Dustin Poirier will be the main event of the night. In the co-main event, Amanda Nunes will defend her bantamweight title against top contender Julianna Pena. It was recently announced that the grudge match between Jorge Masvidal and Leon Edwards will also be taking place at UFC 269. They replaced the trilogy fight between Moreno and Figueiredo for the flyweight title.
Jorge Masvidal and Leon Edwards have very serious issues with each other. The duo had physical interaction a few years ago during the UFC Fight Night event in the UK. Leon and Jorge got into a fight backstage in which Masvidal landed some hard shots on Leon which gave Leon a big cut under his eyes. Since then the Duo have always engaged on social media and now after three long years, they'll finally get to settle this rivalry inside the cage at UFC 269.
Jorge Masvidal says he will look end Leon Edwards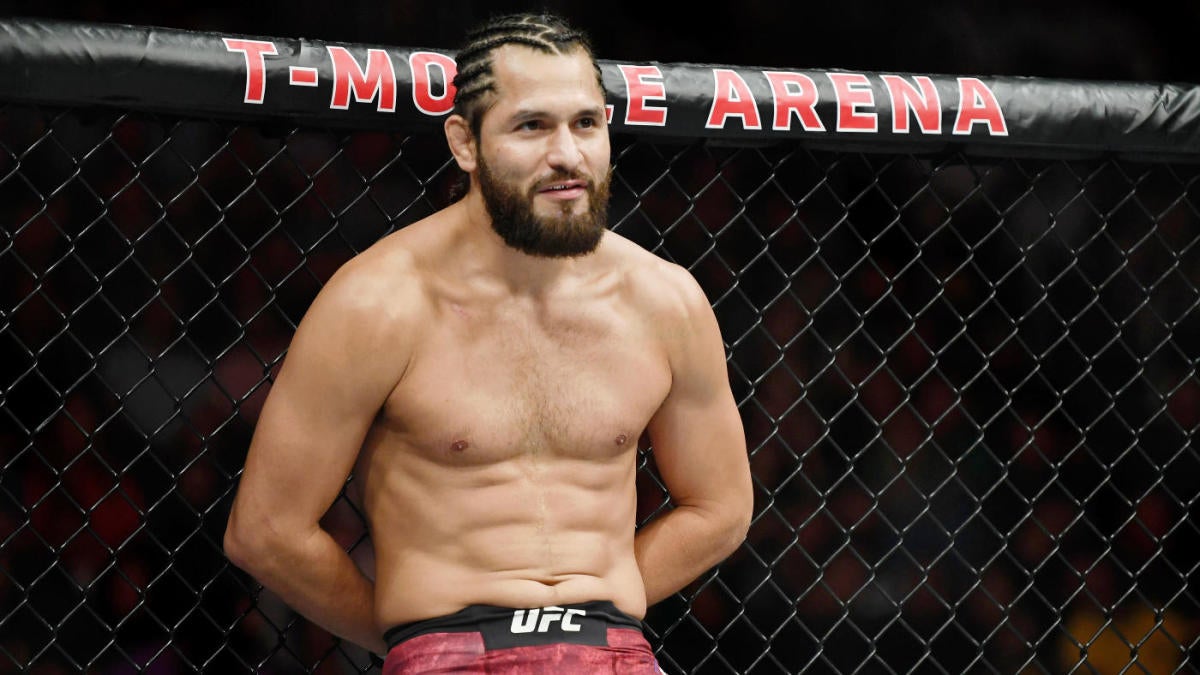 Speaking about his fight against Leon Edwards, Jorge Masvidal talked about his mindset going into the fight and what he is planning to do at UFC 269.
"I know that he's getting his biggest paycheck ever, and it's because of me," Masvidal said on The MMA Hour. "And the whole time, from the start of him calling me out, I've always said I'm going to fight this guy — but when I say. The whole time he was saying that he wasn't going to fight me, then I said, 'You know what? I'm going to fight you right now.' And guess what? Who's fighting me right now? So as this interview goes down and the words spread and people copy and paste this — he does what I say, when I say. So we're fighting again when I say."
"I'm going to try to do everything in my being to end this person," Masvidal said. "Leon's going to do everything in himself to do what he's always done — put his track shoes on and turn it into a track meet and run, and run for dear life. So I don't care how much of a grudge match it is or what he says, because the guy's a coward. He's going to throw punches and run and get on his bike and run and run. I'll cut the ring off eventually and I'll land the blows that I need to land on him, slow him down, and I'm going to take him out. But don't expect a lot out of him as far as the actual fight. He's going to hit-and-run, I'm telling you."
HIGHLIGHTS:
Jorge Masvidal to fight Leon Edwards at UFC 269
Jorge Masvidal plans to end Leon Edwards at UFC 269
Purchase the UFC merch here.
Click to Predict here.