UFC welterweight contender Jorge Masvidal says that he is still interested to rematch the Original BMF Nate Diaz after their last fight was stopped by the doctors.
UFC welterweight champion Kamaru Usman will defend his title in a rematch with "BMF" champion Jorge Masvidal, after their first fight at UFC 251 where Usman defeated Masvidal in a one-sided fight.
Usman and Masvidal first faced each other last year at UFC 251 when Masvidal stepped in on a week's notice to replace Gilbert Burns. Usman won a lack-lustre decision that left a bad taste in the mouths of fans who had been excited about the much-hyped fight. So after defending his belt against Burns in February, Usman called for a rematch with Jorge and now the two are set to serve as the main event for UFC 261.
Jorge Masvidal wants the Diaz rematch
Recently in an interview leading up to this fight, Jorge said he would like to run back things with Nate Diaz who has Jorge's last win in the UFC.
He was asked whether he still felt like he "owed" Diaz a rematch, Masvidal said it would happen.
"My camp was talking to his camp. It didn't happen, I don't know what the exact logistics are. He didn't like the date, maybe he thought about it even more and he's like this guy's gonna destroy my face again and maybe he wants to have a modeling career or something. I don't know. I told him I'd run it back, so you can believe that" Masvidal said to ESPN. "We're running it back. I don't know when it's gonna happen, if it's gonna be this year or the next fight after this, I don't know. But guaranteed, we're running it back at some point. As long as he says yes, I am more than willing to break his face, his ribs, and his spirit again."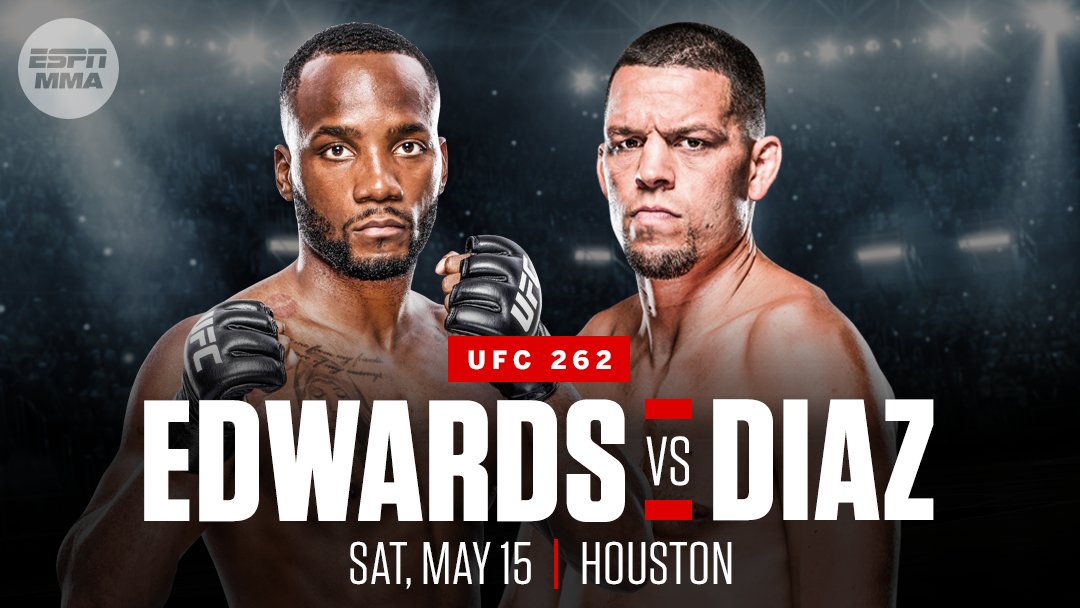 Diaz will return to the octagon for the first time in 18 months on May  15 at UFC 262 in Houston where he'll meet top welterweight contender Edwards in a five-round (not three) co-main event. The last time we saw Diaz in the cage he was protesting his third-round doctor stoppage TKO loss to Jorge Masvidal in November 2019 at UFC 244. Edwards, meanwhile, finally got back in the cage on March 13 after a 20-month layoff, fighting to a no-contest with Belal Muhammad because of a nasty eye poke in the second round of their UFC Fight Night headliner.
Diaz, who's been very selective in accepting fights in recent years, talked earlier this year of wanting to face Dustin Poirier and Charles Oliveira, among others, but never once mentioned Edwards, who's No. 3 in the official UFC 170-pound rankings while Diaz is unranked.
The rematch Between Masvidal would make a huge PPV if both of them win their next fights. Then it would be Masvidal as Welterweight champion as well as the BMF champion defending both of his belts against Nate Diaz.
Purchase the UFC merch here.
To bet on an MMA event click here.