BMF champion Jorge Masvidal has said that he feels like UFC superstar Conor Mcgregor is a very small and fragile dude and also he feels like Conor would never fight him.
Jorge Masvidal and Conor McGregor are two of the biggest superstars in the UFC right now. Conor at this point of his career is facing a slight rough patch in the UFC. He has lost two back-to-back fights against Dustin Poirier and also suffered a brutal injury in his last fight as he broke his foot in the first round at UFC 264.
Jorge Masvidal is also coming off two back-to-back losses against the welterweight champion Kamaru Usman. The duo first fought at UFC 251 as Jorge replaced Gilbert Burns who tested positive for Covid-19 just six days before the fight. Their first fight was a lopsided win for Usman who won the fight via decision. But Jorge just had 6 days to prepare for the fight so he got a rematch for himself at UFC 261. But the result was more worst than the last one as he got knocked out by Usman in the second round and Usman became the first man to knock out Masvidal.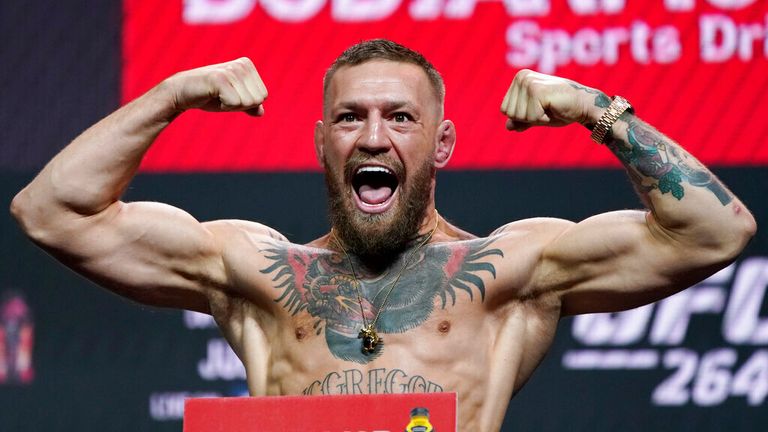 Jorge in his recent time has been busy promoting and managing his own fighting promotion. He was recently asked about Conor Mcgregor to which he replied by calling Conor Fragile.
"I'm full man size. He's like a very small, fragile dude," Masvidal told MMA Junkie. "He don't want that. You can't pay that man enough money, so that one's OK. (I) don't need it."
Jorge said he has no interest in that fight instead he wants to get back to title contention and wants to fight someone at the top of his division. He wants to get some wins on his table so that he can get another shot at the title. Though he didn't mention anyone's name at this point.
"The guy that gets me the closest and the fastest to the title bout (is what I want next)," Masvidal said.
Masvidal is set to meet with the UFC officials in Las Vegas to discuss his next fight and if the numbers are right, he's willing to fight any top contender.
"That's what I'm going to find out in two weeks," Masvidal said. "Whoever the UFC's like, 'Man, this guy gets you quicker than anybody else and blah, blah, blah,' that's it. That's what I have to take."
Purchase the UFC merch here.
Click to Predict here.
Download the Fanatics Fantasy MMA app here.