Former UFC featherweight division champion Jose Aldo has revealed that he would never be fighting Conor Mcgregor at the featherweight division again.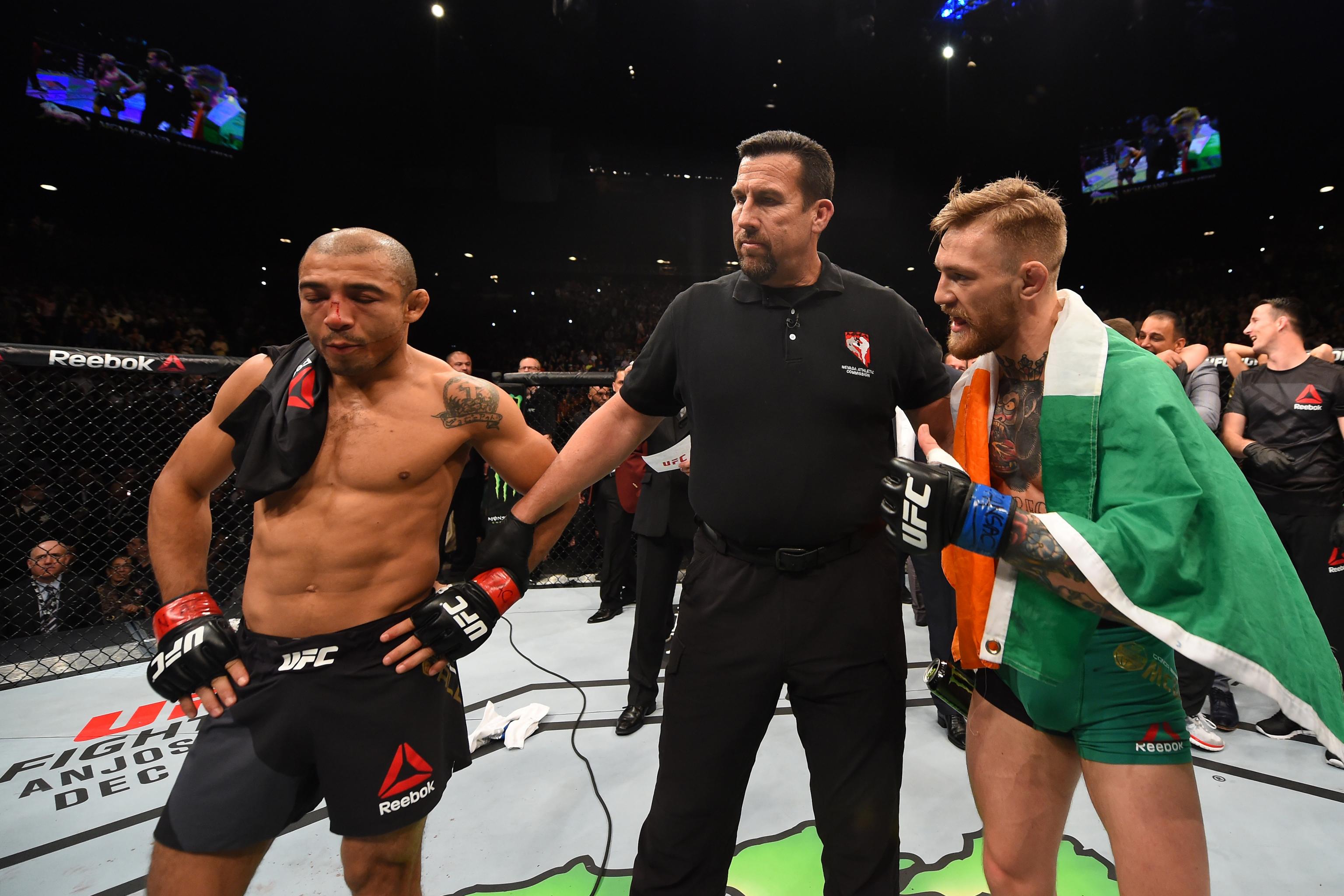 Jose Aldo and Conor Mcgregor were arch-rivals in the featherweight division. The duo was set to fight at UFC 189 but due to an injury, Jose had to step back from this opportunity and was replaced by Chad Mendes. Mendes went on to lose the interim title fight against Conor Mcgregor who got the TKO victory in the second round of the fight. Jose and Conor then faced each other at UFC 194 in the biggest featherweight fight in the history of the promotion. Conor Mcgregor shocked the entire world as he knocked out Jose Aldo in a mere 13 seconds with a vicious left hook that sends Jose on the ground face first.
Now after years when both of them have achieved a lot in their career and are sitting at two different stages of their life seem to have squashed their beef and are cool with each other. Jose Aldo recently was asked about whether he would fight Conor in their rematch to which he replied by saying he would not fight Conor.
"That's what I don't understand, brother. Back when it should have happened, like they are going [other] rematches and trilogies, I didn't have the opportunity, no one considered anything, and each one went their way. Now that the situation has inverted again, it feels like they have the obligation to book it," Aldo said.
"No, I don't see myself fighting Conor. Never, I think. I can even say that. It might happen tomorrow, but that's not the path. I root for him today, I hope he recovers from the injury and fights again at the highest level and becomes champion again, because that way he and I will always be together. No matter if I'm down and he's up or the other way around, people will always put out names together, and that way we carry each other up," continued Aldo.
"No, man, there's no way (we rematch). I'm going after a fight for the belt, I want to build this career at bantamweight and make history this way. I'm happy that Sonnen and others are talking about this rematch, but I don't see myself [fighting him]. I see my next fight being at bantamweight, and that way we'll be close to fighting for the belt."
Purchase the UFC merch here.
Click to Predict here.
Download the Fanatics Fantasy MMA app here.