UFC Women's Bantamweight Champion Julianna Peña is aiming to go all out in her upcoming rematch against Amanda Nunes at UFC 277 to fortify that her win over the former champ last December was no stroke of luck.
The torch was passed. I snuffed it out: Julianna Peña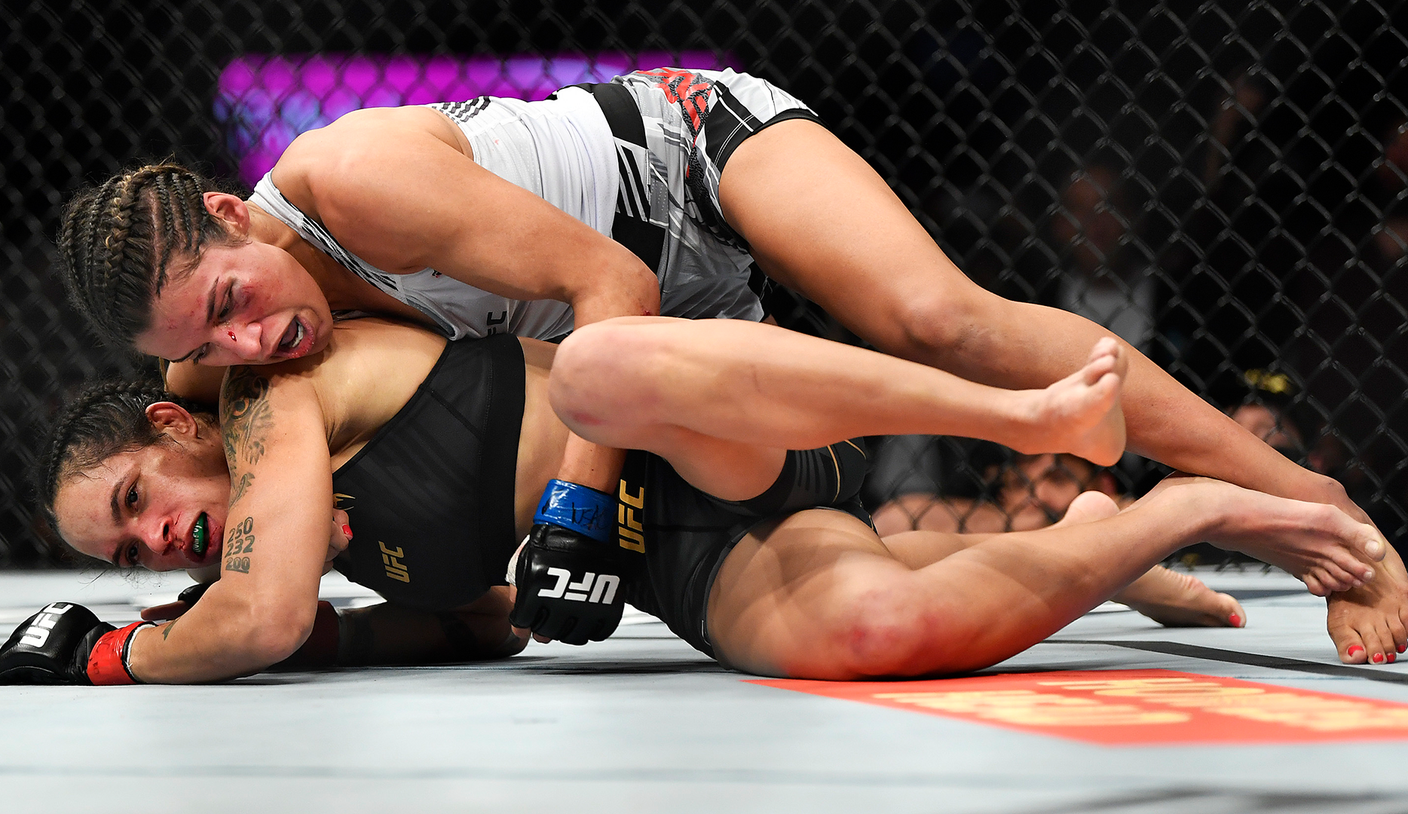 The co-main event at UFC 269 ended in a shocker as Peña dethroned Nunes from the Women's Bantamweight crown, ending her reign of five years, and became the new titlist with a 2nd round submission victory over "The Lioness".
While the results were surprising and Peña did pull off one of the biggest upsets against the heavy favourite Nunes, "The Venezuelan Vixen" wants to prove that she can dominate her Brazilian rival for a second time, as the two are just a couple days away from clashing for a second time in the main event of UFC 277, taking place in Dallas this weekend. While speaking to reporters at the UFC 277 media day, Peña revealed that she insists on giving her all in the Nunes rematch.
"At the end of the day, Amanda and I are the two best fighters in the world. You're literally getting the two best fighters in the world that are going to collide on Saturday night. I can't tell you that I'm going to pull a rabbit out of the hat," said Peña, "I can just tell you that I'm going to stand there toe-to-toe with the best in the world, and I'm going to give my best, and we're going to see whose ovaries are bigger. I'm willing to bet that that's me."
"The torch was passed. I snuffed it out. I'm ready to close this chapter, and I'm ready to move forward. With that being said, it's hard for me to predict what's in the future and what's going to happen. I just want to live presently at the moment, and presently I have a bigger, faster, stronger, new gym, better mental-state Amanda that's going to be facing me on Saturday night, and I don't take that lightly," she added. [H/T MMA Junkie]
"We're going to see whose ovaries are bigger."

Julianna Peña is ready for war with Amanda Nunes.#UFC277 | Full interview: https://t.co/UoL2T2lumd pic.twitter.com/VM4pXzfcgl

— MMA Junkie (@MMAJunkie) July 28, 2022
Watch UFC 277 – Pena vs Nunes – LIVE on SONY TEN 2 (English) channels at 7:30 am IST on 31st July 2022.
Purchase the UFC merch here.
Click to Predict here.