Julio Cesar Chavez Jr. who is preparing for his boxing match against MMA legend Anderson Silva says that he feels like he could knock out Silva in their upcoming fight.
Former multiple division Boxing champion Julio Cesar Chavez Jr. will be taking on former UFC middleweight champion Anderson Silva in an eight-round boxing match on June 19 in Mexico. Julio Cesar belongs to a very respected family in the sport of boxing. He is the son of the legendary Julio Cesar Chavez Jr. He has lost five times in his career and that against some of the best boxers in the game including Canelo Alvarez. Though his next opponent is a very well-rounded MMA fighter and a legend of the sport but still to fight against Julio Cesar will be a huge challenge for Silva.
Julio Cesar Chavez Jr. was surprised that Anderson Silva accepted the fight
"I'm surprised," Julio Cesar Chavez Jr. told MMA Fighting when asked for his reaction when he found out Silva was going to be his next opponent. "Not for Anderson Silva but a lot of UFC fighters come to fight in boxing. I'm a little surprised that Anderson Silva took this challenge.
"At the same time, the fight is eight rounds, it's at 180 pounds and that's better for him. That makes the fight more even and the other thing Anderson Silva fights two or three times in boxing. So he knows how to box. I think it's another level but I'm never [overconfident] because I never fought at 180 pounds and I never fought eight rounds. I'm better than him. I'm a better fighter. I can beat him because I'm the [better] fighter but I'm not overconfident at all."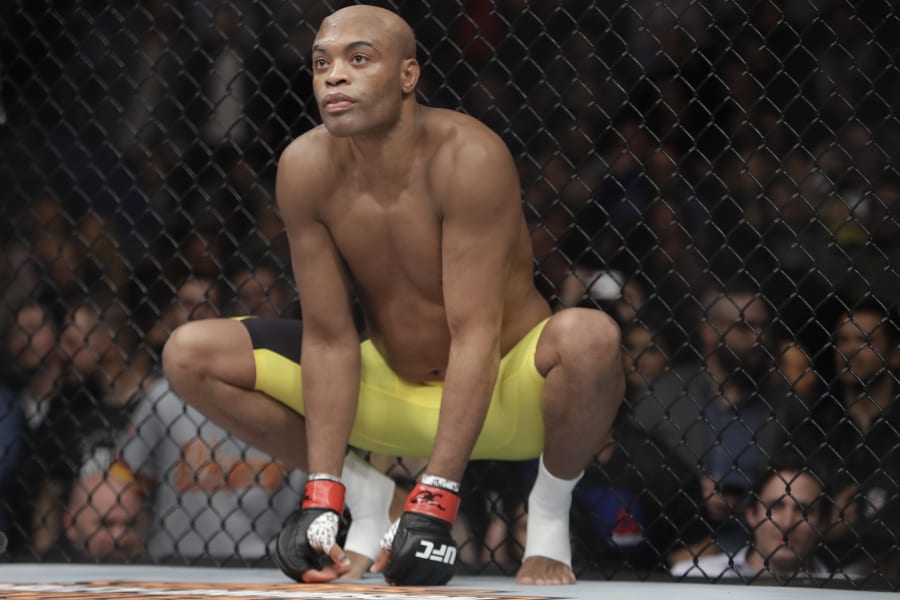 In the beginning, when the fight was offered to him he wasn't sure of how good Anderson Silva was and what a big legend he is in the sport of MMA because he said he had never seen Silva fighting.
"They said Anderson Silva wants to fight you. So I never [saw] Anderson Silva fight in the UFC because it's too old," Julio said. "I know he's a legend. I respect him. I think it's a very interesting fight. These days, that's the most important thing. I think it's a very good fight.
"I hear his name. Not a lot because I think he's 45, 46 and I'm 35. I remember when the UFC started hearing his name but not too much. I know who he is. He's a great fighter."
Though Chavez Jr respect Silva and his skill in the MMA, he feels he can knock out Silva in their boxing match.
"I expect a good athlete," Chavez Jr. said. "A guy, he knows what he's doing. He's not a great boxer but he knows boxing. He might try to pressure me or put his weight [on me] and throw hard punches. But I think I'm too skilled for him. I'm expecting a hard fight for the first three or four rounds but after that I think the UFC fighters don't have the [capacity] for making a disciplined fight. That's the difference."
"I think the knockout is a great possibility in that fight," Chavez Jr. said. "Because it's [180 pounds], the day of the fight, both will weigh 190 or 200, so it's a heavyweight fight. I don't know how he can take my punches. I feel I can knock him out. I'm not confident in only one punch but breaking him down, go to the body and head and I think I have a lot of possibilities to knockout him."
Purchase the UFC merch here.
Click to Predict here.
Download the Fanatics Fantasy MMA app here.