Former interim UFC lightweight champion Justin Gaethje has made few comments about Kevin Lee and his brutal head kick knockout of Gregor Gillespie. Justin Gaethje is usually not the one who goes on making statements about fellow fighters but recently he has been quite vocal about his feelings towards other fighters. He is scheduled to face Michael Chandler at UFC 268 in November. But his recent target was for interim title challenger Kevin Lee who is coming off another tough loss against fellow welterweight rising contender Daniel Rodriguez. Kevin previously use to fight at lightweight but due to severe weight cutting issues, he now fights at welterweight.
Speaking during an episode of UFC Unfiltered, Gaethje has unloaded on fellow UFC fighter. He shared his thought on Kevin Lee's recent performances. Especially the one KO win over Gillespie which brought Kevin back under the spotlight but according to Gatehje that knockout made a wrong switch in Kevin's career.
"That was a good one. That was alright. Kevin Lee's a bitch. Sorry. Sorry, Kevin," Gaethje said (via MMANews).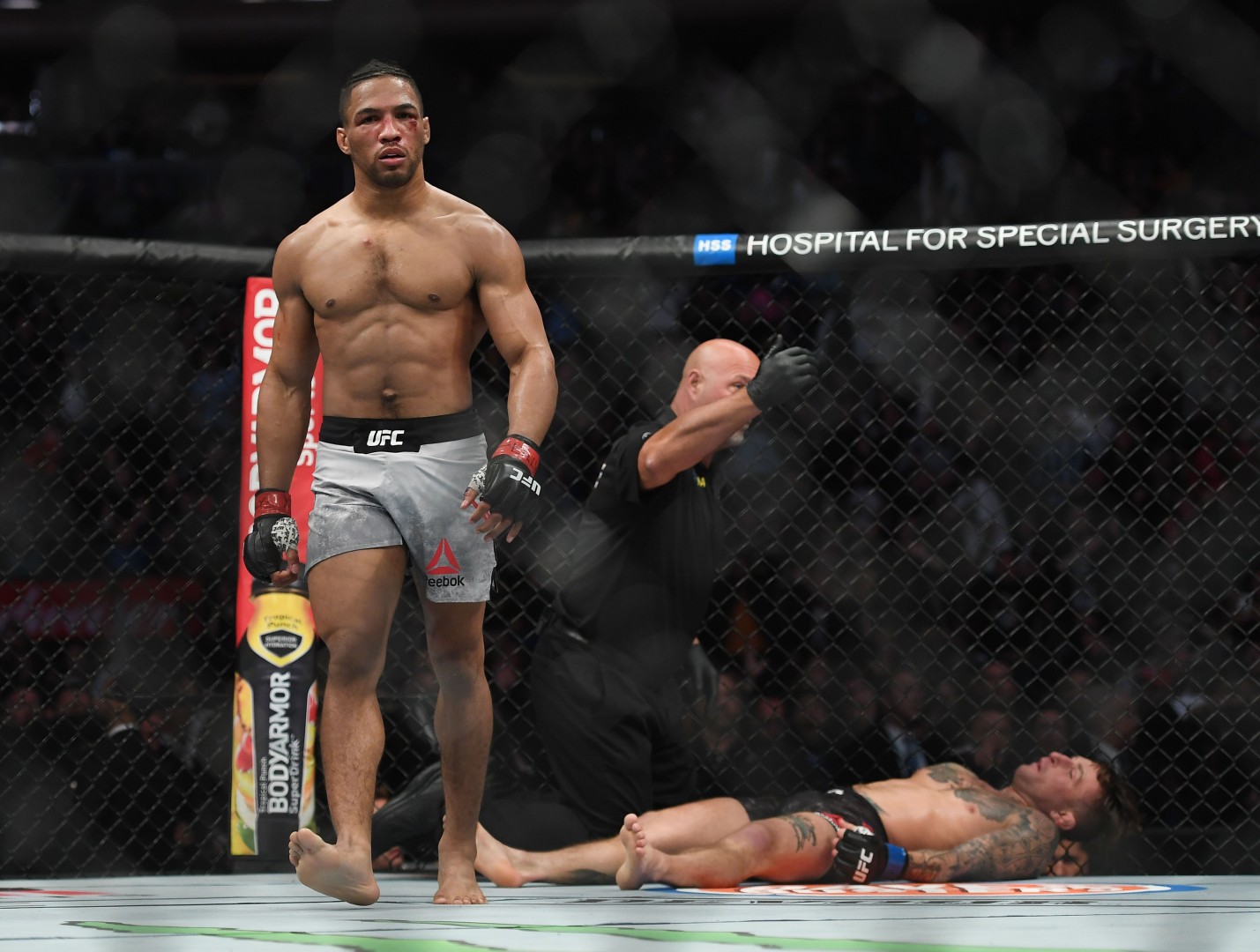 "No, I think he's a bitch," Gaetghje said. "I mean, he's got skills. That knockout against (Gregor) Gillespie was the worst thing that could've happened to him because he doesn't knock people out. He needs to win a certain way, and that's by controlling everything, which is the grappling, and getting it to the fence, and getting it to the ground. I don't want to knock a guy when he's down; he just lost. He moved up weight classes. It doesn't matter."
KO win made Kevin Lee believing his own hype: Justin Gaethje
Justin feels that the knockout win that Kevin scored made him believe that he is an amazing striker and took his focus away from the fact that he has been successful in the UFC by using his amazing wrestling skills.
Justin Gaethje also had few things to say about the current lightweight champion Charles Oliveira.
"I'm in a great position, I don't have to win eight in a row. I've got to win one in a row. So if he wins, I would love to fight Charles Oliveira, because I will show you what I'm saying. He's a quitter. He is a quitter. He showed it to you in the Michael Chandler fight. At the end of the first round, he was not looking good, he didn't want to be there. He doesn't want to be there when it gets nasty. That's just what I think, that's my opinion. And Poirier is going to beat him up," Gaethje said (via MMAFighting).
What do you guys think of Justin Gaethje's recent comments over fellow UFC fighters?
Purchase the UFC merch here.
Click to Predict here.
Download the Fanatics Fantasy MMA app here.