The top lightweight contender Justin Gaethje plans to win the title after defeating the winner of Charles Oliveira and Dustin Poirier and then make his first lightweight title defense against division's prospect Islam Makhachev. Justin Gaethje in his last fight defeated former title challenger Michael Chandler at UFC 268 by decision. After getting the important win, Justin Gaethje called for his title shot. But he had a bone to pick with fellow lightweight contender Islam Makhachev who many people are considering to be the next title challenger but Justin Gaethje is not at all happy with Islam getting consideration for a title shot before him.
In his recent interview with MMA FIGHTING, Justin Gaethje revealed his plans and predicted some of the future fights he would love to be part of. One of the things he specifically mentioned is that if he wins the belt after defeating the winner of Poirier and Oliveira he would want his first title defense to come against Islam Makhachev who is standing ahead of everyone in the division because of his past few performances and the hype train he is riding on.
He even talked about Daniel Cormier who according to Justin tried to push Islam ahead of Justin in title contention.
"It's got me in trouble many times in my life but I consider myself a straight shooter," Gaethje told MMA Fighting. "When I see something, I speak to it. When I saw that happen that night, I said what I thought and I was unhappy."
"If DC was in my shoes and someone was trying to pass him up, take money off his table, take food away from his family, he would have said the same thing."
"I got respect for what [Cormier] tried to do," Gaethje said. "But again, not even DC can challenge the f*cking integrity of what I just did."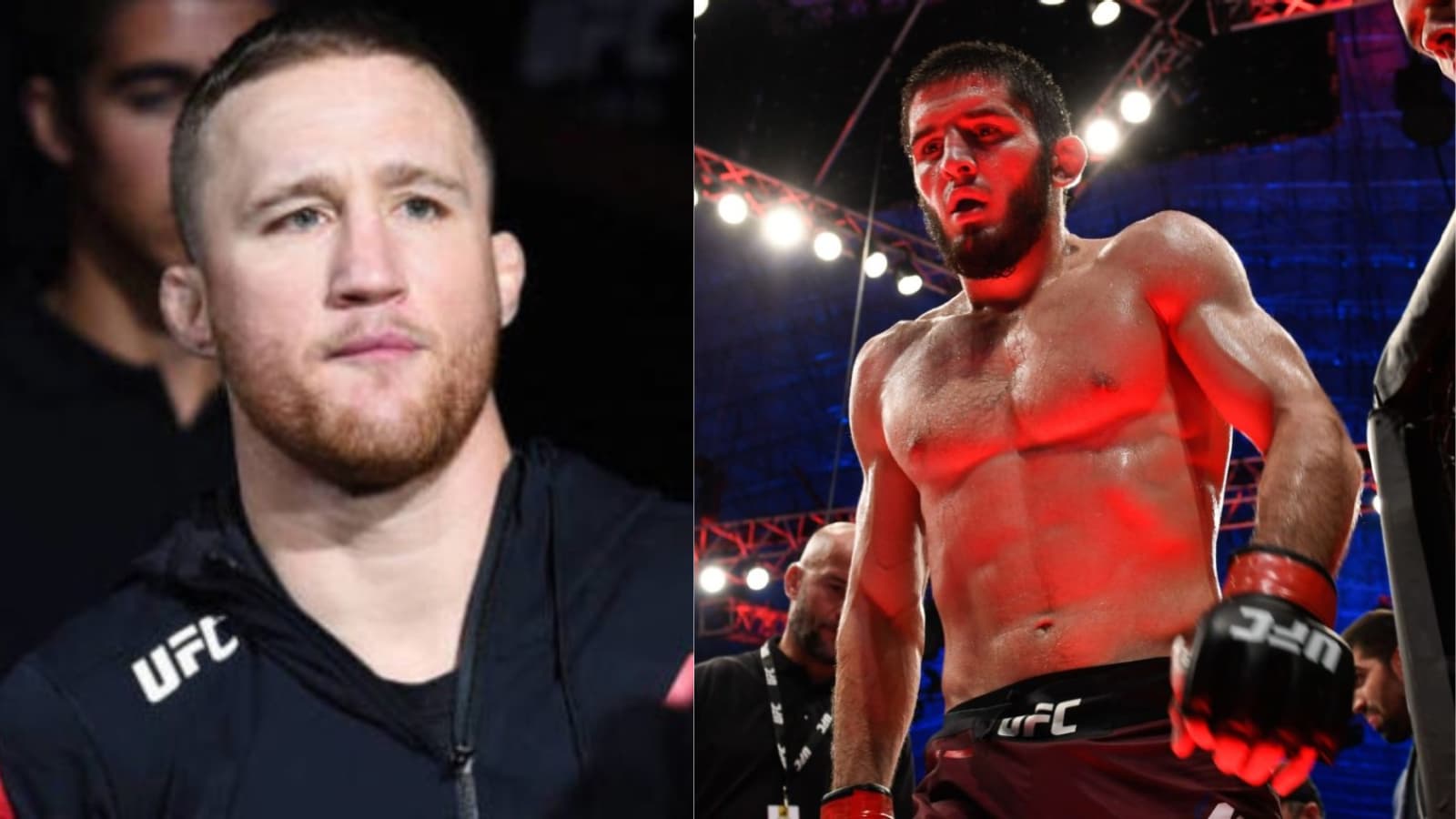 "I'll let him go first if he gets his spot," Gaethje said about offering Makhachev the first shot at the title if he becomes champion. "I'll beat one of these guys [Charles Oliveira or Dustin Poirier] and then I'll allow him to go first. F*ck yeah, I'm looking forward to that."
"War is coming," Gaethje said. "He has to know one thing, f*cking war is coming. So bring it."
Justin Gaethje looks pretty hyped up for his fighting future in the UFC as he will be next in line to fight for the title after Charles Oliveira tries to defend his title against Dustin Poirier at UFC 269 in December.
HIGHLIGHTS:
Justin Gaethje wants to make his first title defense against Islam Makhachev
Purchase the UFC merch here.
Click to Predict here