UFC welterweight champion Kamaru Usman has stated that a fight between Former champion Khabib Nurmagomedov and current lightweight champion Charles Oliveira would have been an interesting match-up, but feels that the Dagestani star would have emerged victorious.
At UFC 262, Charles Oliveira fought Michael Chandler for the vacant lightweight championship. Former champion Khabib Nurmagomeodv retired from the sport after he defeated Justin Gaethje at UFC 254. Khabib defended the belt three-time against top contenders like Mcgregor and Poirier.
Michael Chandler started the fight aggressively and landed some huge shots on Charles. In an actioned filled first round lots of things happened and the fight went back and forth. Chandler first caught Oliveira in a guillotine choke but then lost it followed by Oliveira getting his back and trying to choke him out but wasn't successful in that. By the end of the round, Chandler scored a knockdown and was very close to finishing the fight.
Charles then got a knockdown in the very first exchange in round two and landed some huge shots and got the TKO victory to become the lightweight champion. After this amazing comeback against a top contender like Chandler, many assumed what would have happened if former champion Khabib could have fought Oliveira.
Kamaru Usman on Khabib vs Oliveira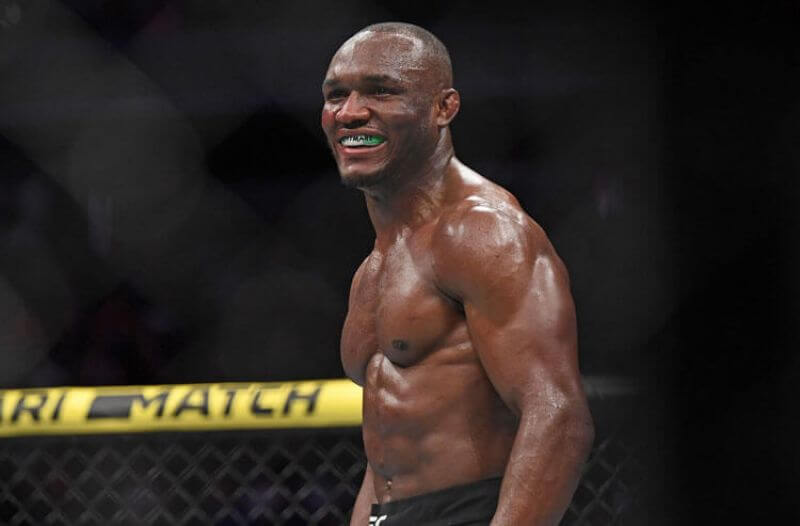 UFC Welterweight champion Kamaru Usman stated that though he was impressed by Charles's performance he thinks that a fight between Khabib and Charles would have gone in Khabib's favor as there are levels to this game and Khabib Nurmagomedov is on a different level.
Speaking to TMZ Sports, Usman told that we "know what would happen" if  Charles Oliveira fought Nurmagomedov.
"I guess for fans maybe (it would be an interesting matchup). For the ones who truly know, (they) know what would happen in that fight. And yeah definitely, I think Khabib did watch the fight. Was he intrigued and thinking, 'Hey I want to get back in there'? Probably not. He's a man that's happy. He's happy with his life. He's happy with the direction that it's gone, and yeah, I think he's retired," Kamaru Usman said.
"More power to Charles Oliveira. I'm impressed by him and I'm a fan of what he's been able to do in his career. But I just think there are levels to the game and I think Khabib is a different level" Usman said.
Charles is an amazing grappler and a master of submissions. He has also improved his striking game in his recent matchups and comes out with a better striking game after each new fight. Charles has faced lots of adversity in this sport and had a few ups and downs and to compare him with Khabib Nurmagomedov who went 29-0 in his career might be too soon.
Purchase the UFC merch here.
Click to Predict here.
Download the Fanatics Fantasy MMA app here.