Kamaru Usman is all set to face former Lightweight Champion Rafael Dos Anjos this weekend at The Ultimate Fighter 28 Finale this weekend. He currently believes that a win over Dos Anjos this weekend will directly put him into a contention for the title shot.
A fight between champion Woodley and Colby Covington has already been scheduled for a January card. Although Usman believes that Woodley is the guy he would want to test himself against he would rather prefer to fight Colby Covington as he feels that it's a fight which needs to happen because of the intense disliking he has for Colby which generates all the intensity in their rivalry and hypes up a contest like that.
Earlier both Usman and Covington had traded insults on each other at previous UFC press conferences and Colby had even taken shots on Usman via social media.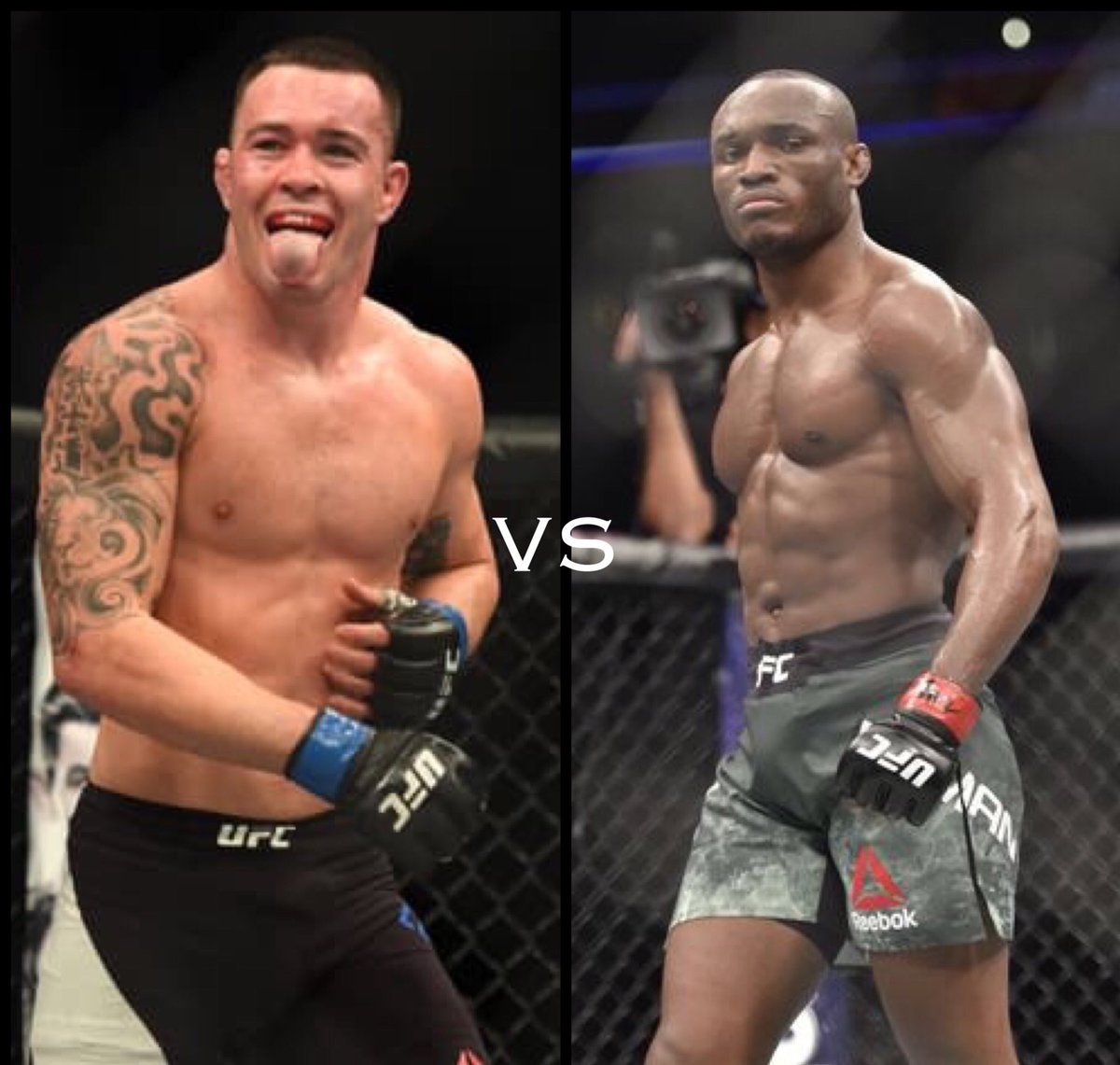 Pic:Colby Covington(left),Kamaru Usman(right)
On asked by the media correspondents about his desire to fight the next opponent, Usman said, "The bigger fight that just sells itself is Colby. That's the guy that I need to get my hands on. But the flip side of that is in order for me to do that right away, Woodley would have to lose his belt. Which, it is what it is.
At the end of the day, all that is aside. All I want is to do my job here and then get whoever has that title. If it's Colby Covington, even better for me. I'm going to enjoy getting the fist to face on that guy because we're in an era right now where it's all trash talk and formulating what's not there because they want to see the entertainment aspect of it.
But when you have a legitimate guy where it's not fake – we're not making it up. If I can feel that guy is in the room, I'm uneasy already. I think that would be more fun to fight that guy. But as far as being a competitor and testing myself, I wouldn't mind fighting Woodley."
Usman also added,"You need that guy to kind of help you propel yourself and I think that is the fight right now.We're are both wrestlers.He tries to talk trash -not very good-but it's working for him.I believe that's a fight that I do need before I'm done.That's a guy I need to beat up."
Although keen on fighting Colby ,Usman is very much aware that he is facing a former champ in Dos Anjos this weekend and that in no way is an easy fight.