Kevin Holland has already won five fights in 2020, but if the right situation came up, he'd be more than happy to make an instant turnaround and make it six against Khamzat Chimaev.
Middleweight Kevin Holland spoke with reporters backstage at the UFC APEX following his incredible first-round KO win over Ronaldo Souza at UFC 256. "Trailblazer" discussed having mixed emotions finishing "Jacare," and also went on to callout Khamzat Chimaev.
Holland (21-5 MMA, 8-2 UFC) scored a remarkable knockout of former Strikeforce middleweight champion Ronaldo Souza in their 185-pound main card clash at UFC 256 and used his post-fight interview with Joe Rogan to call for a Dec. 19 clash with Khamzat Chimaev.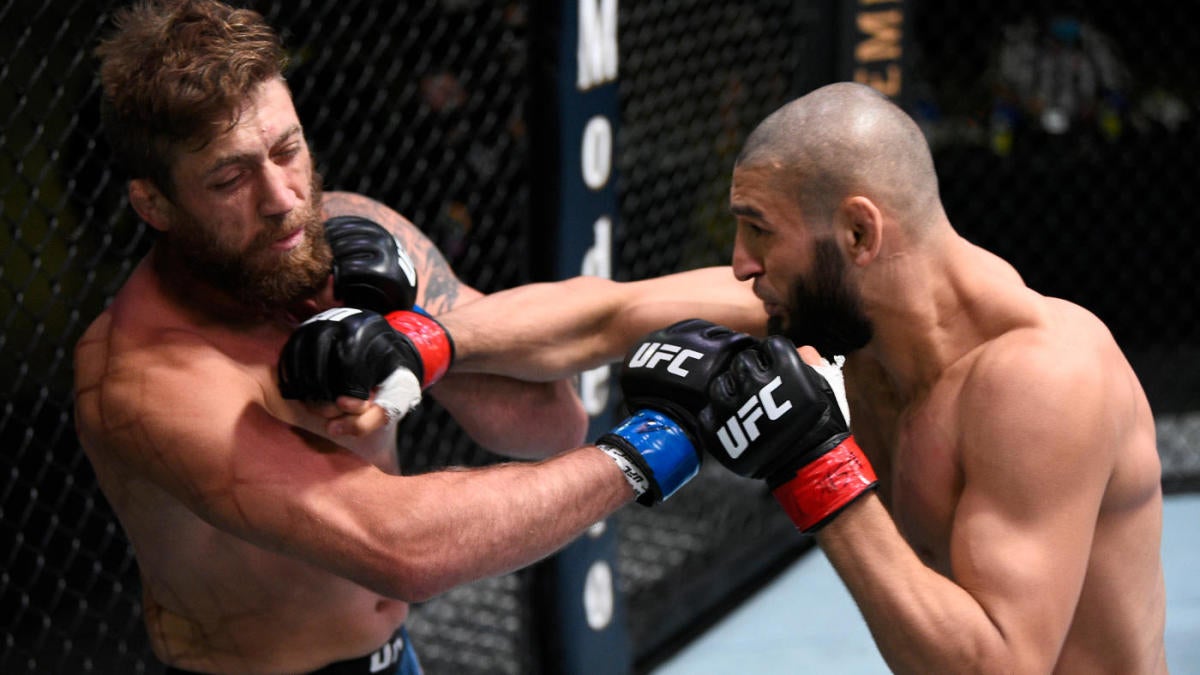 "I know Chimaev was supposed to fight on Dec. 19, you know? He fights in '85 and '70. Come back up to '85!" he told Rogan during the live broadcast. "I think he should stay at '70, I think he could be a champ at 170. But if he comes up here to 185, I'm gonna bang that boy up!"
Kevin Holland takes a shot at Chimaev
PS- crickets from that guy I called out right after the fight. 🤷🏾‍♂️ #wannabegangster

— Kevin Holland (@Trailblaze2top) December 17, 2020
PS- crickets from that guy I called out right after the fight. #wannabegangster
Kevin, Speaking to reporters backstage after his win over Jacare expressed his interest in the fight with Chimaev.
"He doesn't have a reputation for fighting all the time, that's just what all the casuals think, that he fights all the time," Kevin stated. "He fought three times this year, two times against bums and then another time against Gerald Meerschaert. Gerald Meerschaert's not a bum, but he was coming off a knockout. He hasn't beaten anybody in the UFC with a win but, at the same time, he's a good ticket for the UFC, so let me stop talking about somebody that can help us make money, right?"
Kevin Holland's finish of Souza took his 2020 record in the octagon to 5-0, with four of those wins coming inside the distance. While his callout for Chimaev may not deliver the immediate matchup he fished for, he said he's just happy to compete on the big stage in a sport he loves.
"I'm a company man. Whatever they want me to do, I'm here to do," Kevin admitted. "If they want me to fight next week, I'll fight next week. If they want me to fight in a couple of months, I'll fight in a couple of months. Whatever they want me to do, that's what I'm here to do. Ultimately, I love my job, and I'm not here to complain. I'm just here to give grace and glory. I love it."
Back in July, Chimaev set the UFC record for the shortest turnaround for a fighter in promotional history, winning two fights over John Phillips and Rhys McKee in 10 days, and in different weight classes, to boot. He then moved back up to 185lbs and KOed veteran Gerald Meerschaert in September, and he was supposed to fight Demian Maia in October. Chimaev is in line to face off against Leon Edwards on Jan. 20, 2021
Holland, though, believes it should be he that is the one getting the credit for wanting to fight seemingly every weekend. While Chimaev's three fights in six months are impressive, Holland has five in eight months, and there is something to be said about that. Chimaev is busy preparing for Edwards and doesn't want to take his focus away from that tough fight.
Considering how often these guys fight, it could be a possible matchup as both of them have been fighting in similar weight categories.
What do you guys think of this matchup between Kevin Holland vs Khamzat Chimaev?
Purchase the UFC merch here.
To bet on an MMA event click here.
ALSO READ: