Kevin Holland saw his five-fight win streak come to an end on Saturday after he suffered a lopsided loss to Derek Brunson in the UFC Vegas 22 main event.
While Holland spent a lot of time talking to Brunson during the fight—even asking former lightweight champion Khabib Nurmagomedov for advice between rounds—he ultimately couldn't stay off his back, which is where he spent the majority of 25 minutes.
But while Holland was yucking it up over 25 minutes, Brunson was the one winning the fight. Brunson took home a unanimous decision (49-45, 49-46, 49-46) victory in the main event of UFC Fight Night on Saturday in Las Vegas. Over five rounds, Brunson consistently outwrestled Holland and kept the outspoken middleweight on his back where he struggled to get back to his feet much less generate much offense. Brunson was methodical with his grappling to ensure he always controlled Holland.
Holland had some moments on the feet, but for the most part, Brunson dominated the five-round bout with his wrestling and top control. Brunson landed a career-high five takedowns.
Kevin Holland considers going down to welterweight division
Holland says he'd like to get with a nutritionist and try 170, which is kind of interesting.

— Brett Okamoto (@bokamotoESPN) March 21, 2021
Speaking to the media following, UFC Vegas 22, Holland said that he is considering making the move down to 170lbs after seeing his five-fight win streak snapped by Brunson.
"Honestly, like I always say, it's whatever the bosses want me to do, and it's whatever my coaches ultimately decide," Holland said. "Honestly, I'd like to get with a nutritionist, and I'd like to try '70. Those boys are heavy in there at '85. It's nothing that I can't deal with. It is something when you fight for 25 minutes. You think about that type of stuff. So if I could try a '70 fight, that'd be awesome."
The 10-ranked middleweight even has an opponent in mind should he make the move down UFC Vegas 21 main eventer Belal Muhammad.
"Belal's coming off an eye poke; I'm coming off a loss. We wanted to fight before, why not do it now?"
Holland (21-6) tied the record in 2020 for the most UFC victories in a calendar year with five. The Texas native had won five straight coming in, with four of those by KO/TKO. Holland, 28, has won eight of 10 overall since his UFC debut loss to Thiago Santos in 2018.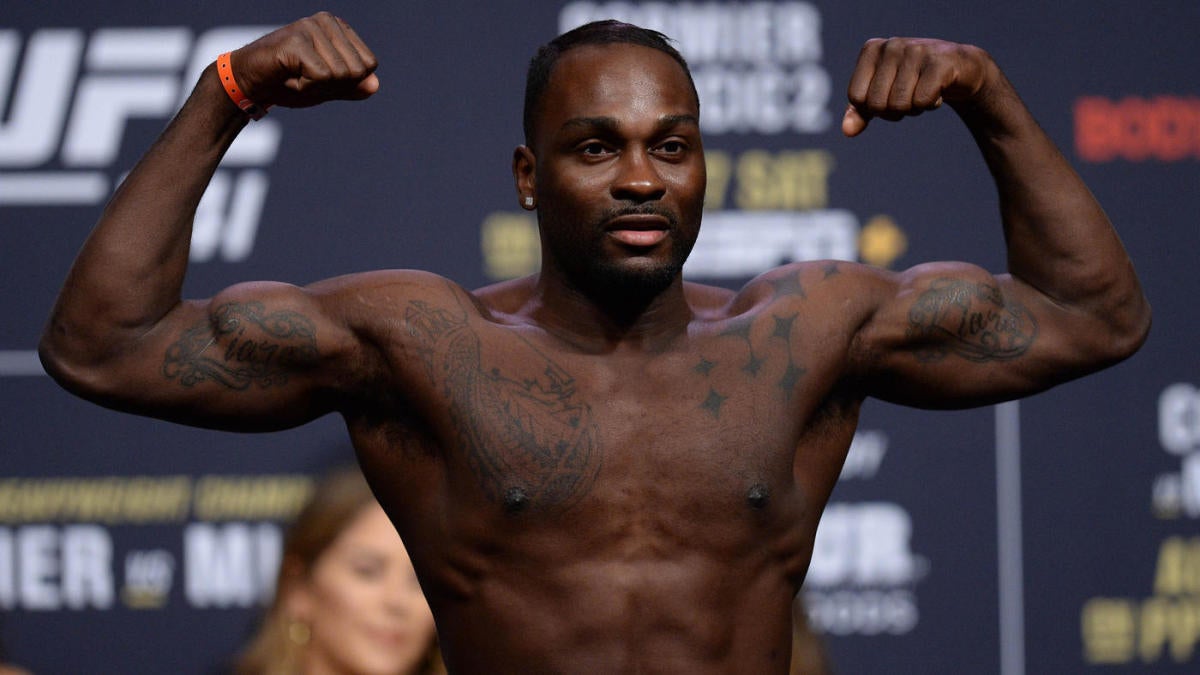 Brunson (22-7) has won four in a row, the second-longest streak in the UFC middleweight division. In his previous bout, he toppled another prospect in Edmen Shahbazyan during a third-round TKO in August. Brunson, a North Carolina native who trains out of Sanford MMA in Florida, holds a 13-5 UFC record but has not yet fought for a title but hopes that one or two more wins over top opponents might do the trick for him.
Purchase the UFC merch here.
To bet on an MMA event click here