2021 saw an unprecedented event in the global mixed martial arts scene- the emergence of Hasbulla Magomedov and Abdu Rozik and the astronomical craze surrounding their potential fight. The two teenage social media stars became so famous that even a number of MMA stars dived into the excitement, including former UFC Lightweight champion Khabib Nurmagomedov, who even shares a close bond with Hasbulla. However, Khabib has spoken against the fight actually taking place and believes Hasbulla is on his way to billionaire status even without fighting Abdu.
Peace is better than war: Khabib calls against Hasbulla vs Abdu fight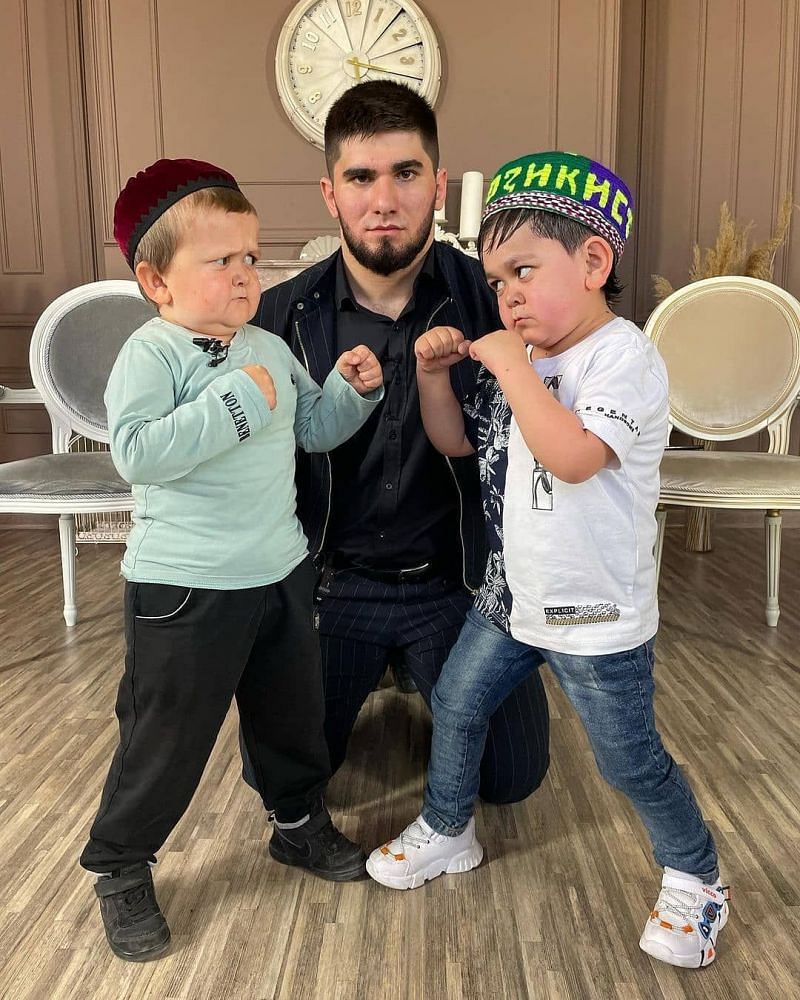 From the start, Hasbulla vs Abdu was met with mixed responses. While many fighters and fans alike were excited to see the Dagestani take on the Kazakh, several others showed dissent against the fight, including the Dwarf Athletic Association of Russia. Uliana Podpalnaya, the chief of Russia's Dwarf Athletic Association, spoke against the fight while showing his dissatisfaction over the Hasbullah vs Rozik fight being organised in the first place.
Khabib, who has often bantered on taking Hasbulla's side regarding the Rozik bout, have shed some serious tone this time and made it clear that he is also not on board with such a fight becoming a reality and insisted that the two teenagers should get involved in charities.
"Honestly, I don't want to make this fight (with Abdu Rozik). I don't support this idea. I don't think this is a good idea," Khabib said in an interview with Red Corner MMA "They're both big names, they can create some good things if they become friends. If I had a choice, I'm going to make them friends."
"Maybe do some good charity things [together], they can become ambassadors for charity funds… but I don't want to see this fight. We have enough fighting around the world. Peace is better than war."
Despite not being an actual professional MMA fighter, Hasbulla's popularity has kept him on the headlines for months and was even seen making a star appearance at UFC 267 while rooting for Islam Makhachev.
Khabib believes that Hasbulla's fame may land him on billionaire status one day, but is confident that the 18-year-old will definitely be a millionaire.
"He has to go the US, all the big sports stars know him there, he's very popular," Khabib added,"He has to move for a couple of years to the US and become maybe a billionaire. Minimum he can become a millionaire." [H/T RT.com]
Highlights:
Khabib believes his close friend and MMA sensation Hasbulla's popularity may make him a billionaire in future
The ex-UFC lightweight champ is against Hasbulla and Abdu Rozik fighting
Do you agree with Khabib? Let us know in the comments.
Purchase the UFC merch here.
Click to Predict here.