Former Lightweight champion Khabib Nurmagomedov has reacted to the deleted tweets about his late father posted by his rival Conor Mcgregor.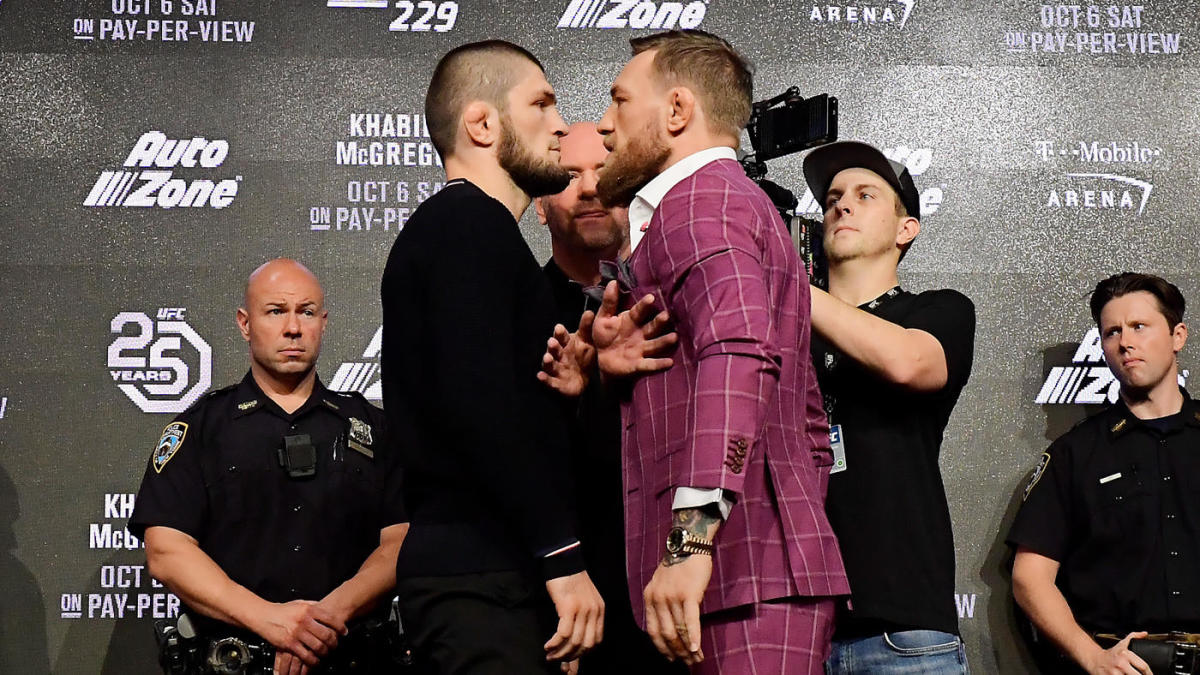 UFC superstar Conor Mcgregor again recently crossed the line while replying to a tweet of Khabib in which he congratulated Dustin Poirier on his win over Conor at UFC 264.
UFC 264 hosted the biggest trilogy fight in the history of the UFC. Conor Mcgregor and Dustin Poirier went toe to toe for the third time with the series being equal at 1-1. The fight ended in one of the most bizarre accidents in the UFC. In the very last moment of the first round, Conor snapped his ankle while throwing a punch and fell back on the ground. The doctor came in and waved off the fight as the ankle was completely broken. Dustin Poirier took the lead in the series as he won the fight by TKO via doctor stoppage.
After the win for Dustin, his former opponent, and retired UFC lightweight champion Khabib Nurmagomedov congratulated him on his win.
Good always defeats evil.
Very happy for @DustinPoirier I hope you will get the belt end of the year

— khabib nurmagomedov (@TeamKhabib) July 11, 2021
"Good always defeats evil. Very happy for @DustinPoirier I hope you will get the belt end of the year"
Conor wasn't happy to see this tweet and days after the fight he recently tweeted a very hateful tweet against Khabib and mentioned his late father Abdulmanap Nurmagomedov, who died this past July after testing positive for COVID-19 and then suffering a heart attack that forced him to undergo emergency bypass surgery. He was 57 years old.
"Covid is good and father is evil?"
The entire MMA community felt bad for Khabib after seeing this tweet and everyone was angry with Conor who crossed his line in this tweet. After Khabib's manager Ali Abdelaziz slammed the former two-division champion, Daniel Cormier was quick to follow suit.
"He absolutely crossed the line. I think when stuff like that is being said, it's a cry for help." Cormier said of McGregor's deleted tweet. "Conor has all the money in the world, he has all the fame, but now when you start to dig at that level, it's like somebody needs to get to McGregor and help him to start to kind of re-shift his mind and his focus and get him back to a better place. It's unfortunate."
Recently Khabib Nurmagomedov gave his thoughts on Conor McGregor's deleted tweet during a brief interview with TMZ Sports.
"I think so." Nurmagomedov replied when asked if McGregor's tweet had crossed the line.
When asked for his direct thoughts on Conor's tweet, Khabib responded saying "Terrible."
Purchase the UFC merch here.
Click to Predict here.
Download the Fanatics Fantasy MMA app here.